Our new apps
Sonetel's new customer interfaces are finally available including a new web app,  Android app and  iOS app.
These new apps represent a giant leap for Sonetel – in terms of what services we offer and what value we can give to our customers.
They also represent a revolution for hard working entrepreneurs worldwide, that now can get a complete solution for their customer support and team communication – with the assistance of Artificial Intelligence – in a single app – for free.
No other company on the planet offers such a free service.
Here's a video that gives a quick overview of what the new Sonetel is all about.
This is the first major release in a series of service updates that will continue across the year.
More information about the new functionality can be found here.
Yes - you can still make calls
Just like with our old apps, you can still make international calls at the cost of local calls with our new apps.
Just click on the "+" button above the list of conversations and select a contact or use the dial pad to call the old school way.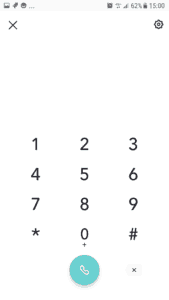 All the telephony functions that you found in the old customer portal and old mobile apps, can also be found in the new apps.
This means that you now can configure your phone numbers, call forwarding settings and voice apps in your mobile while on the go.
The new apps also has the ability to receive and make calls across wifi.
Here is a short video that gives you an overview of the telephony functions.
Increase your revenues and save time
The goal with our new apps is to help hard working entrepreneurs worldwide increase their revenues and save time – for free.
We do this by providing free apps that help businesses look more professional and become more approachable for customers and prospects.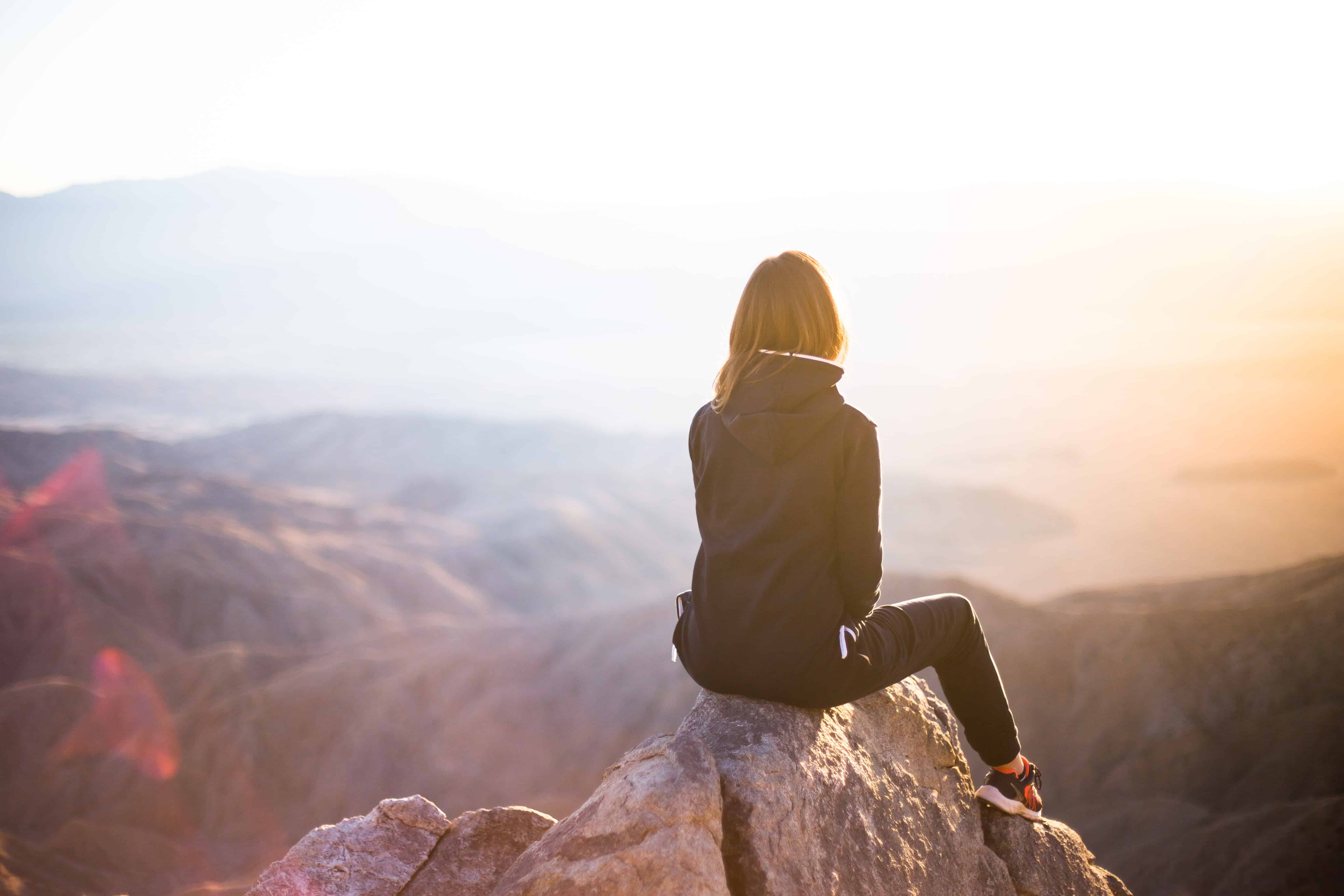 We also do this by using machine learning and Artificial Intelligence to help the team in the small business while servicing their customers. What this means in practice, is that when you get a question from a customer, we often provide a suggested answer, that you can forward to the customer with a click. The suggested answers are based on a wide palette of machine learning logic –  looking at standard phrases, your chat history with customers and information at your web site etc.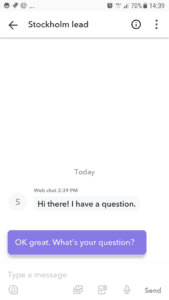 Historically we have helped small businesses increase sales by providing local phone numbers worldwide with global call forwarding. This has allowed entrepreneurs to get local phone numbers in countries where they want to find more customers. Showing a local phone number at your web site increased trust and sales.
With our new apps we are expanding our services into two new related areas:
Text based customer communication.


This includes chat via your business website, Facebook page and email

Internal team communication.


This includes free one-to-one chat, group chat, internal calls and conference calls.
Free customer chat
In this first release of our new apps, we provide apps to your team for handling incoming questions from customers.
Additionally we also provide you with a free chat widget for your web site. Here's a video that describes how the chat widget works:
Additional integrations with Facebook, email etc is in the pipeline. We will also be expanding the telephony functions by adding free call queues – to allow you to handle calling customers in a professional way.
Also a solution for team communication
The new apps also include easy-to-use functions needed for efficient team communication including free one-to-one chat, group chat, conference calls and more.
Your entire team can be up and running in a few minutes.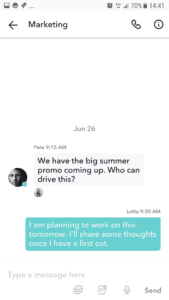 Here is a short video that gives you a quick overview of how the new team communication functions work.