Sonetel integrated with WordPress
Add the free Sonetel Business Messenger – a customer chat function – to your WordPress website with a few clicks.
Increase sales by being more easy to reach for your customers and prospects.
Add chat to your WordPress site and increase sales
About 34% of the world's websites run on WordPress.
With our new integration, you can now add Sonetel's free solution for your customer service – including Artificial Intelligence support to your team – to your website in a matter of seconds – and use it free forever.
Get the Sonetel WordPress plugin here and get our professional chat function added to your company website in a matter of seconds.

By becoming more available to your prospects and customers – you can increase your sales.
In addition to that, every company that uses our free Business Messenger is also entitled to get a local free phone number for their web site – which can further help increase sales.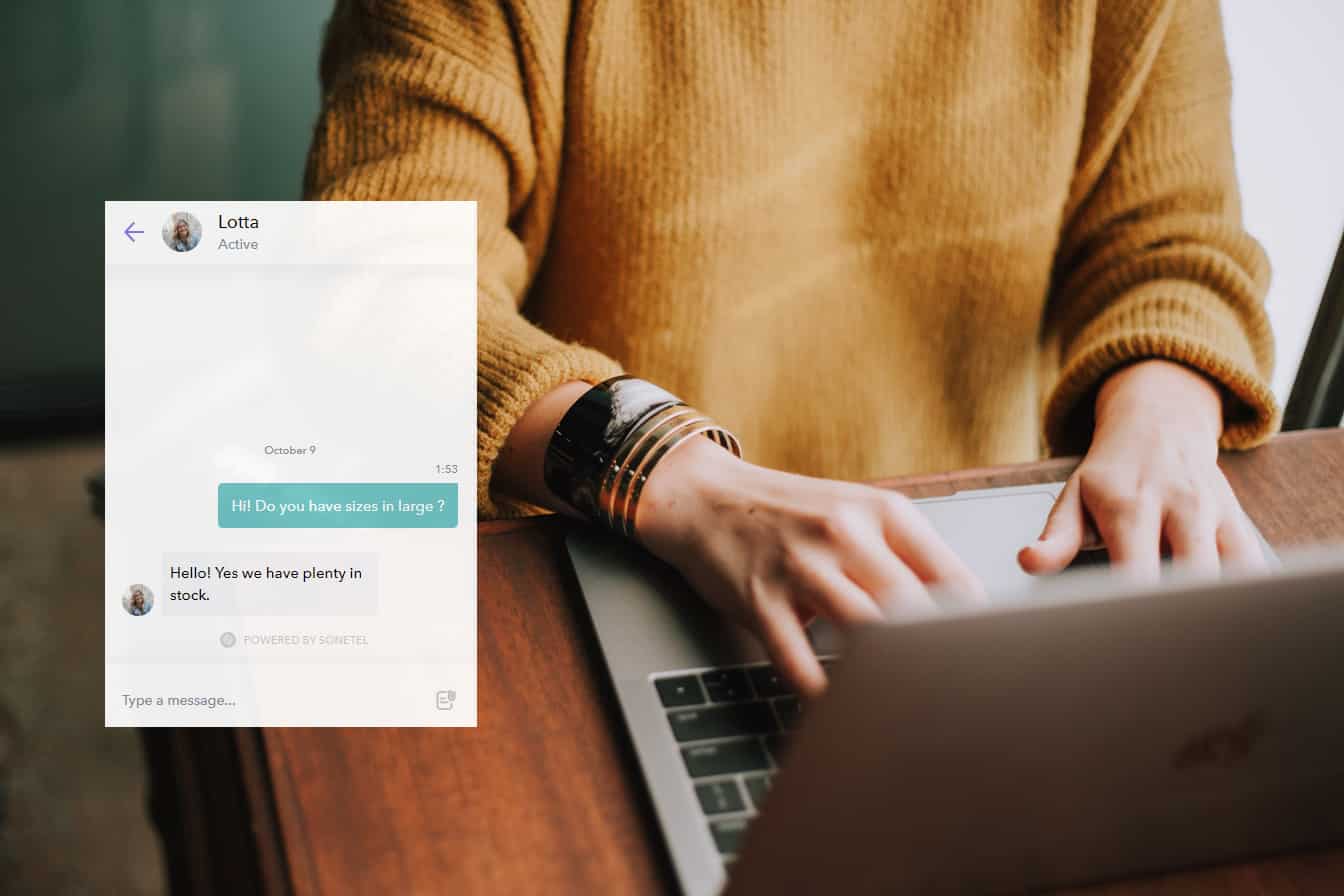 Supports all the usual features.
The free Sonetel Business Messenger comes with all the expected standard features:
Color and placement


The widget color is configurable and you can decide where on the page it should appear.

Pro-active messages


The widget can pop a welcome message to visitors based on the definitions you set.

Business hours


The widget can be hidden automatically outside business hours.

Notify me


The visitor can leave their email and get notified when there is an answer.

Copy of chat


The visitor can get a copy of the chat by email.

CSAT


The visitor can rate the service they receive and enter additional feedback.

Team inbox


Incoming conversations can be picked from a shared Team inbox.

Mobile apps


Free mobile apps are available for your team members.

Support by Artificial Intelligence


A free AI module will suggest answers to your tam, that they can forward to the visitor with a click – saving time.

Free phone number


If you use the free chat widget, you are also entitled to have a free phone number in any country of choice.