Prices
Use the Free plan – and only pay for resources that you use – or go for a paid plan, which gives you discounted pricing and more support. 
The Free plan includes a few days of "get started" support when you start using our API. Assistance beyond that, usually requires a paid plan.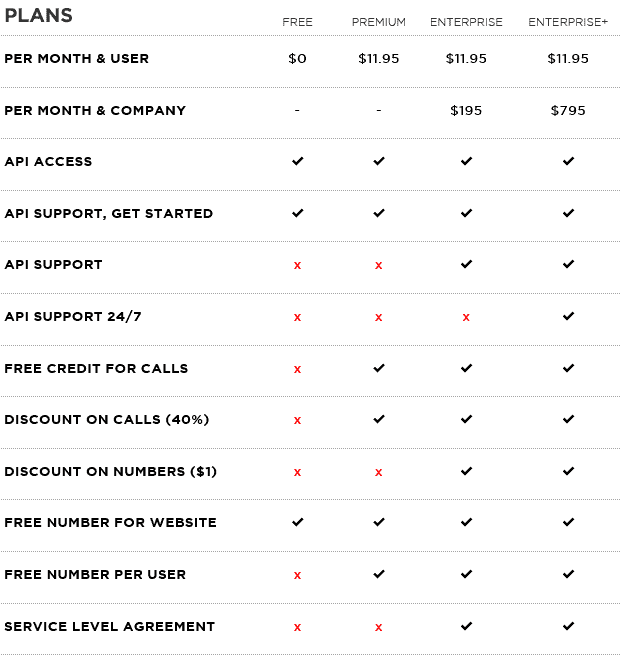 Phone numbers
Phone numbers can be purchased as "plain vanilla" or with a business package that gives access to additional features. Here is a summary of the differences.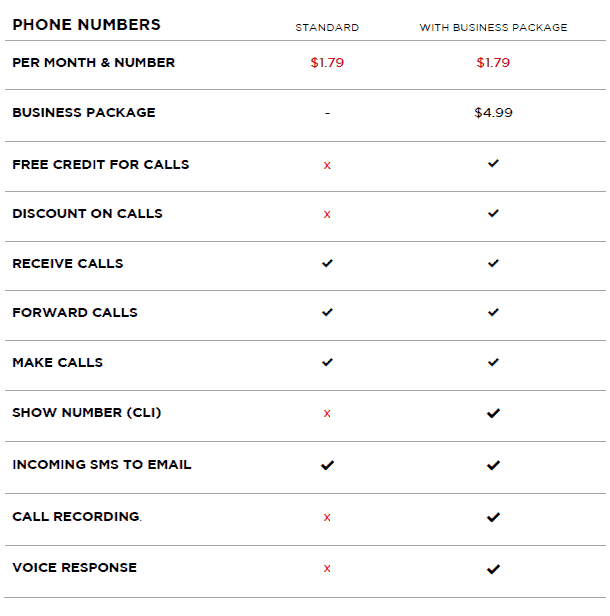 Phone number price examples are based on US local phone numbers with longer subscriptions. With Enterprise plans you get $1 additional discount per number and month. Volume discounts are additionally available.
Detailed pricing
Detailed pricing for phone numbers can be found here. Detailed pricing for call rates can be found here.
The full price list can be found here (PDF).