Customer service setup
How to install the free chat widget
Add the free Sonetel chat widget to your website. This allows prospects and customers to ask questions to you and your team. The questions will appear in the Sonetel web app and mobile apps and can be answered easily by your team with the assistance of our AI.
Get Started
The chat widget is only visible when you want it to be. You can easily change the way it looks and behaves.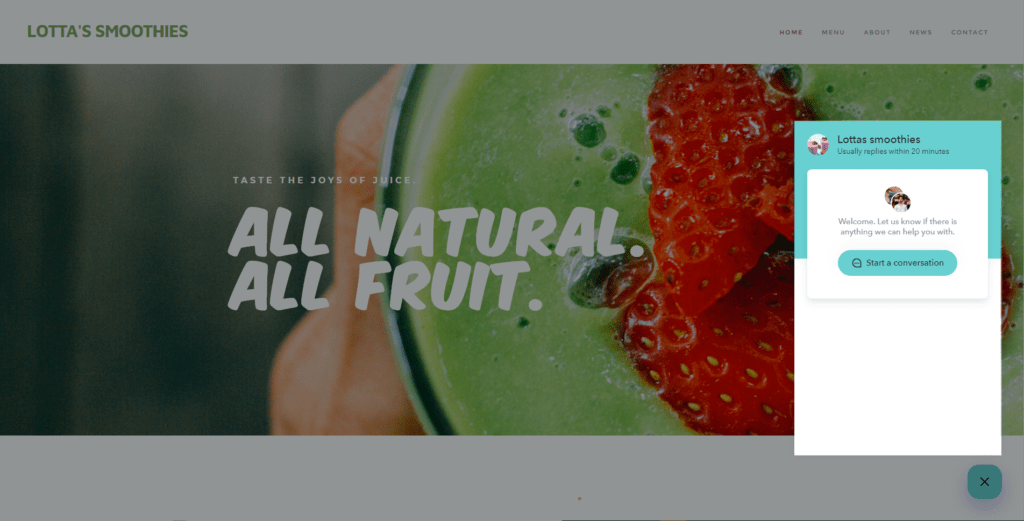 To add the chat widget to your web site, start the web app and click on the settings icon bottom left. Then go to Company settings -> Customer Service – >Website chat -> Integration

This page contains what you need for integrating the widget in your web site.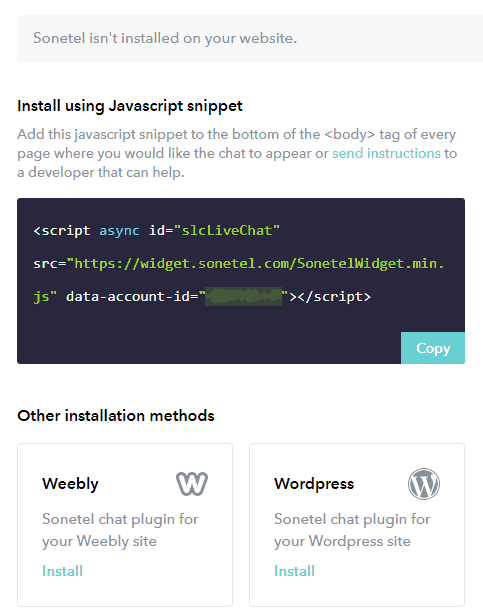 Optional installation methods: