Using Meeting Minutes for Efficient Conflict Management
Conflicts often disturb the flow of businesses, leading to confusion and blocking progress. However, enhancing your conflict management approach could bring a game-changing shift.
In my experience, meeting minutes prove to be handy for dispute resolution. They prevent unnecessary conflicts that are often the result of misinterpretation of agreed points.
Based on a recent study by Gartner, a significant shift towards virtual meetings has been observed. The study reveals that 64% of employees prefer largely working from home and want more time for virtual meetings. This upholds the importance of meeting minutes, effective not only in conflict management but also in enhancing overall efficiency.
This blog post aims to provide insights into using meeting minutes for conflict resolution to help improve your team's communication.
Getting to Know Conflict Management
Have you ever wondered what conflict management is? At some point, you might have come across this term. It simply refers to managing conflicts that arise within an organization. Sounds simple, right? But, this is a broad concept that can significantly enhance your business's functionality.
Workplace conflicts are unavoidable and sometimes healthy. They can spark new ideas, drive innovation and foster team relationships. However, they can also induce stress, hamper productivity, and spread negativity in the work environment. That's why managing these conflicts effectively is crucial.
Conflict Management Importance
Well-orchestrated conflict management can add value to your organization. It contributes to cohesive teams, boosts morale, and promotes openness. Broadly, conflict management harnesses an organization's energy, steering it toward business growth instead of disharmony.
Conflict Resolution Varieties
Let's explore different conflict resolution strategies. It's important to remember that these strategies aren't a one-size-fits-all solution, but here they are:
Collaboration


If you believe in cooperation and 'win-win' outcomes, this method might be for you.

Competition


Sometimes, a 'my way or highway' approach works, especially when prompt decisions need to be made.

Compromise


If consensus seems impossible, try meeting halfway. This method can manage time-sensitive conflicts or minor disagreements.

Accommodation


The peacekeepers. These folks alleviate conflicts by considering the needs of others, sometimes at their own expense.

Avoidance


If you prefer to escape from conflicts or your input doesn't matter, this method might work.
As an entrepreneur or small business owner, it's critical to grasp these strategies. They arm you with the necessary knowledge to navigate workplace conflicts and achieve agreeable solutions.
Meeting Minutes Playing their Part in Conflict Resolution
Meetings form an essential part of business routines. They range from brainstorming sessions to heated debates. Naturally, conflicts may arise out of such meetings.
Meeting minutes come to the rescue in such instances. They don't merely record meetings. You can employ them as a tool for conflict management.
Crafting a Clear Record
Often, confusion or communication breakdowns form the root of workplace conflicts. Meeting minutes can serve as an antidote to these problems. They chronicle the specifics of your meetings – agreements, disagreements, decisions made, and tasks allotted.
Tying Loose Ends


With these records, every member of your team gets on the same page about discussions and decisions, reducing potential misunderstandings.

Tracking Accountability


Everything from tasks to responsibilities becomes documented. This documentation can diminish conflicts arising from disputes over accountability.
Informing Conflict Resolution Approaches
Effective conflict resolution often depends on a clear understanding of the conflict. That's what meeting minutes provide – a concise, yet detailed summary of events leading to the conflict.
Gather Insights


Meeting minutes enable you to comprehend key points of disagreement and conflict patterns. This understanding then assists in formulating suitable resolution strategies.

Analyze Conflict Patterns


When the same conflicts keep showing up, these minutes help to pinpoint the root cause, aiding in prevention or resolution of similar disputes in the future.
To sum up, meeting minutes can be a game-changer in your conflict management kit. Alongside effective strategies, they can revolutionize your approach to managing workplace conflicts. Our Meeting Minutes feature is here to simplify this process. In this post, we guide you on reaping the benefits of this feature, empowering your efforts towards conflict resolution.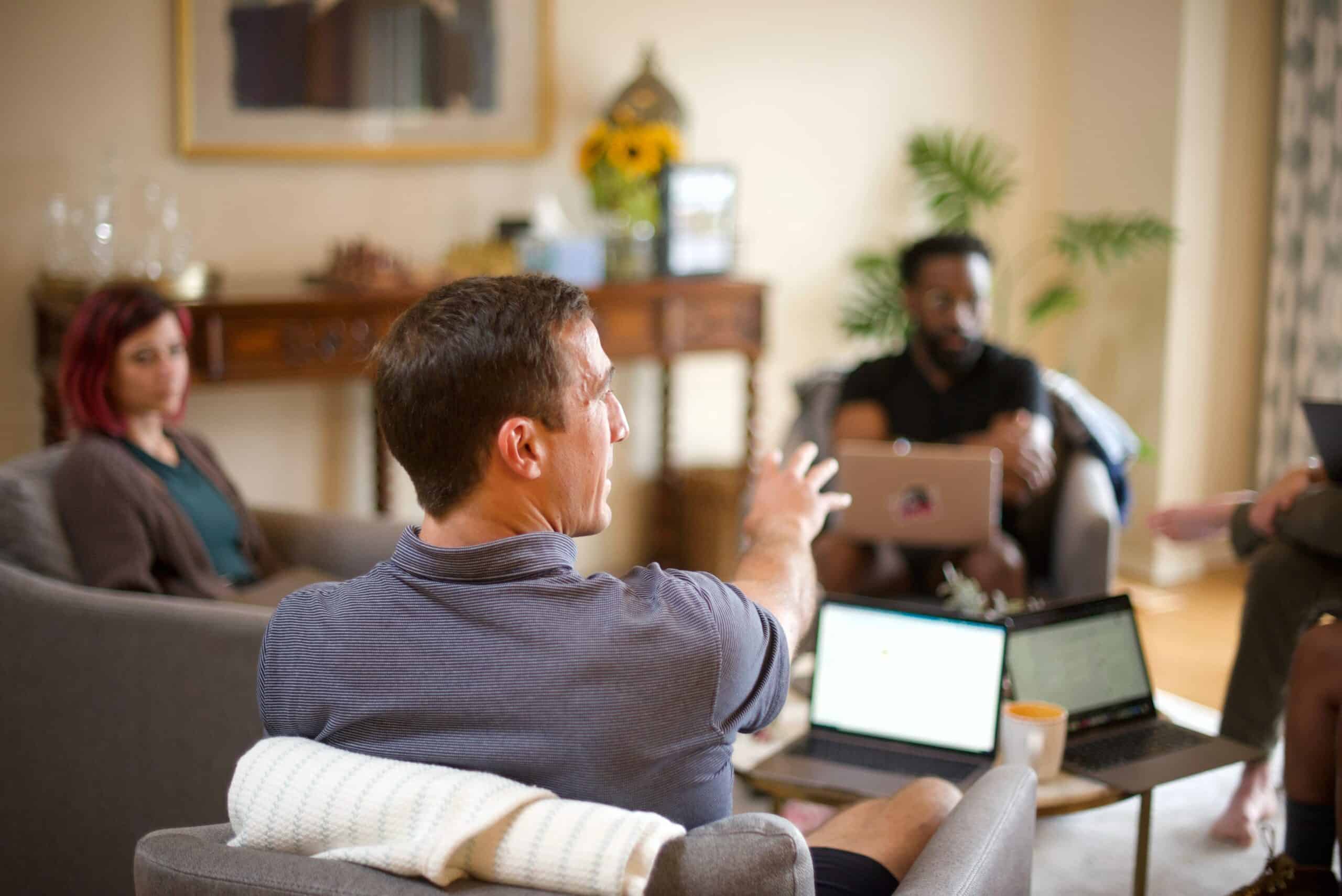 Strategizing for Effective Conflict Resolution
Workplace conflicts can disturb harmony and productivity. As leaders, entrepreneurs, or small business owners, we need effective conflict resolution strategies. But what should these strategies look like? Let's drill down.
Five Steps of Resolving Conflicts
To calm the storm of conflict, we need a roadmap. Here are five steps to form the foundation of your conflict resolution strategy:
Find out the conflict


Being aware of the root problem forms an essential first step. Acknowledge this and promote open dialogue about it.

Understand multiple viewpoints


Each party in the conflict has their perspective. Try to understand these points of view and their implications before moving ahead.

Search for shared ground


All conflict has some common ground. Identify these areas where consensus can be found.

Plan


To resolve any issue, a plan is necessary. Focus on actionable steps to resolve the conflict.

Apply and Monitor


Execute the plan and stay watchful. Ensure proposed solutions are carried out, and revisit if necessary.
This approach may seem simple, but it demands consistent effort and determination. Avoiding hasty solutions or ignoring issues is critical.
Skills Needed in Conflict Resolution
In resolving conflicts, a specific set of skills can swing the balance. However, it doesn't mean you need in-depth psychological knowledge. In contrast, we require basic, yet strong understanding of communication, negotiation, and emotional intelligence. Let's find out why.
Communication


This art acts as an essential tool in conflict resolution. Clear, transparent, and open communication helps avert misunderstandings and builds mutual comprehension.

Negotiation


A nuanced skill, it doesn't have a universal approach. Maneuvering varied interests, finding common ground, and reaching agreement needs skilful negotiation.

Emotional Intelligence


Comprehending emotions plays a key role in conflicts. If we are aware of our own and others' emotions, conflict management and resolution becomes better.
By honing these skills, conflicts can be transformed into learning and growth opportunities. Not just for you, but the entire team. However, don't expect instant solutions. The path to good conflict resolution is marked with trial and error, but armed with these skills, you are steps closer to a peaceful workplace.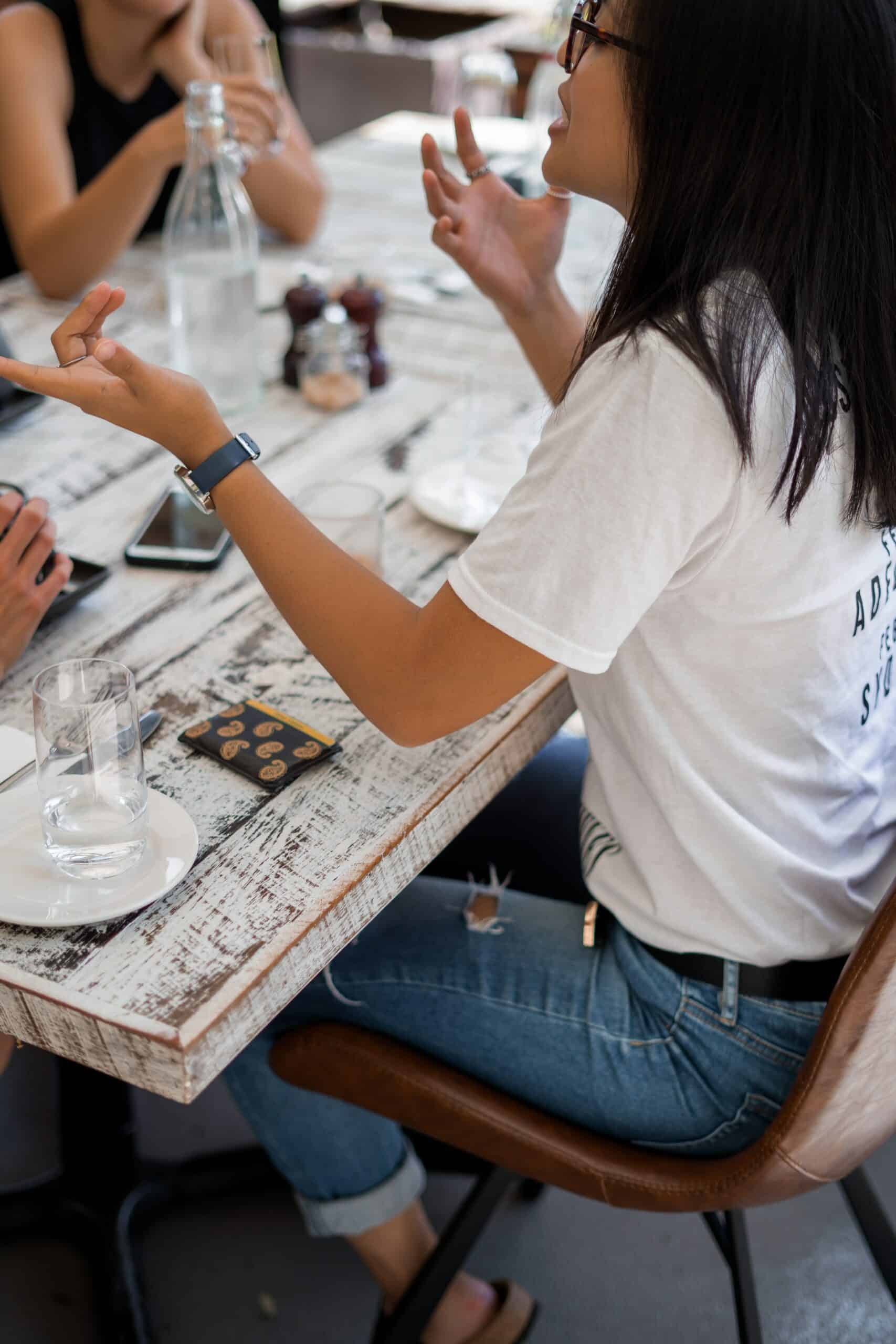 Guidelines for a Rewarding Conflict Resolution Meeting
As entrepreneurs and owners of small businesses, we understand that conflicts cannot be always averted in business relationships. But how do we address them effectively? This blog post brings you practical, actionable steps on conducting a successful conflict resolution meeting.
First, let's highlight the importance of setting up a meeting agenda. It keeps everyone focused and prevents digressing into unrelated issues. Everyone participating in the conflict resolution discussion has a clear understanding of the issues on the table from the get-go.
Preparation


Before the meeting, arrange all relevant information. Use solid facts to strengthen your argument during conflict resolution.

Listing down Issues


With a bullet list, identify the problems at hand. Sharing this list in advance allows everyone to prepare effectively.

Chairperson


At the onset of the meeting, a chairperson needs to be appointed. This neutral role makes sure the discussion moves seamlessly without fear of bias.
Another key pillar of a conflict resolution meeting is active listening. While it may look simple, active listening is an art. It involves concentrated attention in the speaker and meaningful input.
Practicing Active Listening
Non-Verbal Signs


Track the speaker's body language. Non-verbal signals can be a powerful indicator of underlying feelings.

Refrain from Blaming


Promote more use of "I" statements rather than "You" statements. For example, say "I feel upset when…" instead of "You make me feel upset when…" This refrains from blaming, which can trigger defensive posture.

Paraphrase


Echo what you heard in your own words. This implies that you understand what the speaker is saying. It also gives the speaker an opportunity to confirm if you understood correctly.

Empathy


Show genuine concern. But remember, empathy isn't about agreeing with the person. It's about understanding their perspective.
Now let's talk about documentation – meeting minutes. Though this task may seem monotonous, it holds great importance. Meeting minutes serve as a tangible record of the meeting. They aid in aligning team members on important discussion points, proposed actions, and decisions made.
Here at Sonetel, we get the struggles of effectively tracking meeting minutes. That's why we developed an efficient AI-powered tool, the Meeting Minutes feature. Employing this feature on Sonetel's platform can drastically enhance the way you manage critical meetings. Want to learn more about getting the most out of this feature? Check out our detailed guide on our help page titled "Meeting Minutes Simplified".
So bear in mind – never undercut the significance of preparation, active listening, and proficient documentation. These simple steps set you on the path to a successful conflict resolution meeting. Let's move towards an effective and harmonious work environment.
In the following section, we'll delve into relevant examples of conflict management strategies in action. Stay tuned!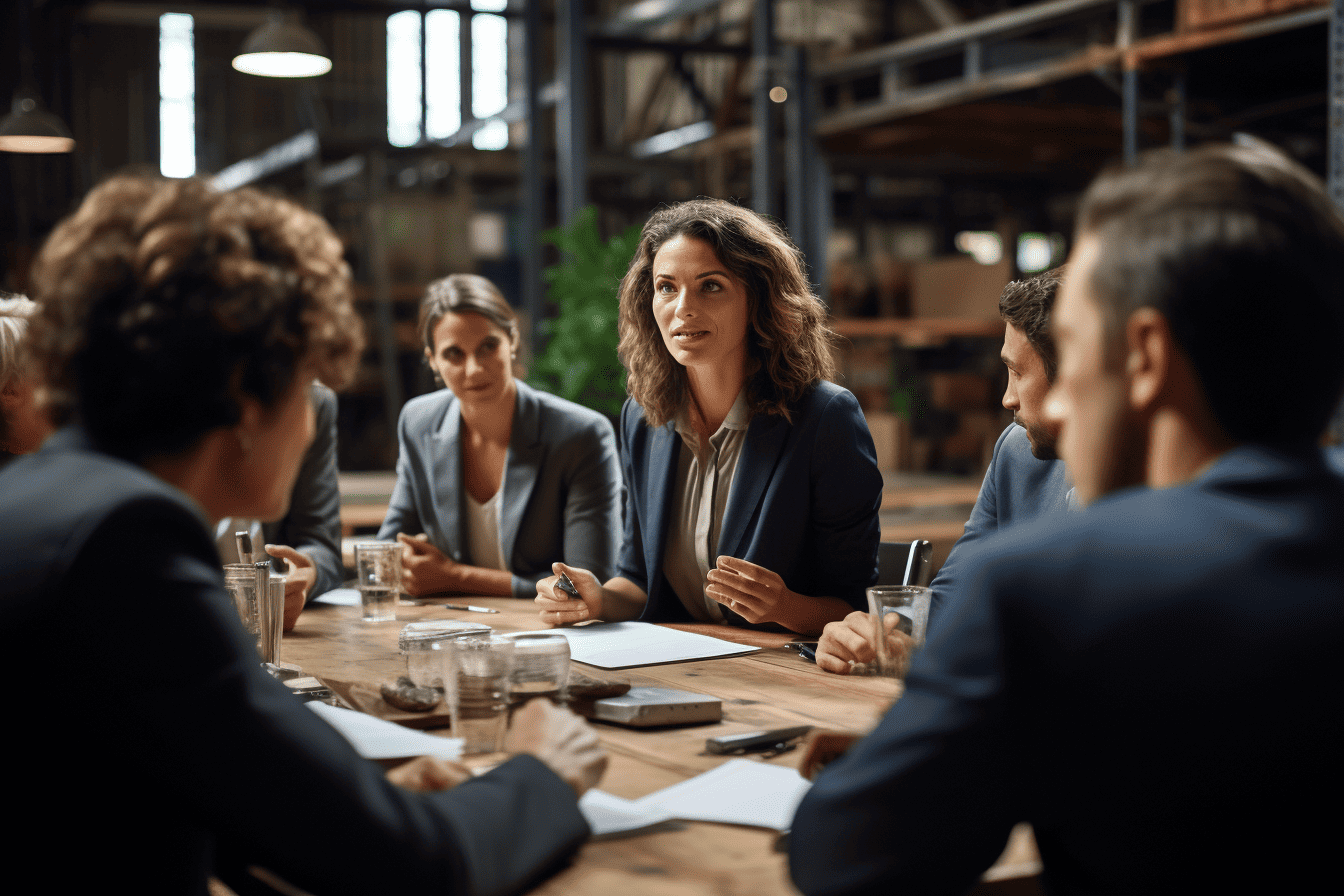 How to Conduct a Successful Conflict Resolution Meeting
As entrepreneurs or owners of small businesses, we comprehend that avoiding all conflicts in professional relationships isn't feasible. So, how do we confront them effectively? This article provides you with straightforward, easy-to-do steps to navigate a conflict resolution meeting successfully.
Initially, our attention must focus on the task of setting an agenda. Outlining the issues up for discussion keeps us on track, steering clear of side issues. All parties involved in the conflict will appreciate this clarity from the start.
Preparation


Organise all needed info before the meeting. This could include records proving the problem at hand. Concrete facts make resolving conflicts simpler.

List making


Draft a list of known issues. Organise them in bullet points, share it with all parties before the meeting. This approach aids everyone in preparing effectively.

Chairperson


Determine a chairperson as the meeting starts. This person keeps the discussion flowing smoothly without favoring any side.
Active listening is another critical component of conflict resolution meetings. It might sound easy, but it's a skill that takes practice. It involves focusing on the person speaking and giving sincere input.
Active Listening in Practice
Non-Verbal Cues


Look for body language signs from the speaker. These non-vocal signals might reveal deep-seated emotions.

Blame Game


Encourage statements starting with "I" instead of "You". Restrain from blame, it fosters defensive behavior.

Paraphrase


Verify you've understood by restating what you heard. This gives the speaker a chance to check your understanding.

Empathy


Show true concern. Recognise that empathy does not equal agreement; it represents an understanding of their viewpoint.
Let's move to documentation – meeting minutes. Although it might seem like a mundane task, it's actually crucial in every meeting. The minutes serve as the meeting's official record, lining up everyone's understanding of discussion points, proposed actions, and decisions.
At Sonetel, we understand how tedious tracking minutes can be. That's why we've introduced our AI-powered tool, named 'Meeting Minutes'. This feature within Sonetel's platform can transform how you manage essential meetings. To find out more, refer to our detailed guide titled "Meeting Minutes Simplified" on our help page.
So, never overlook preparation, active listening, and appropriate documentation. These simple steps will guide you towards fruitful conflict resolution meetings. Let's move forward to a more synchronised and effective work environment.
Transitioning towards the next part, we'll explore real-world cases of conflict management approaches. Stay tuned!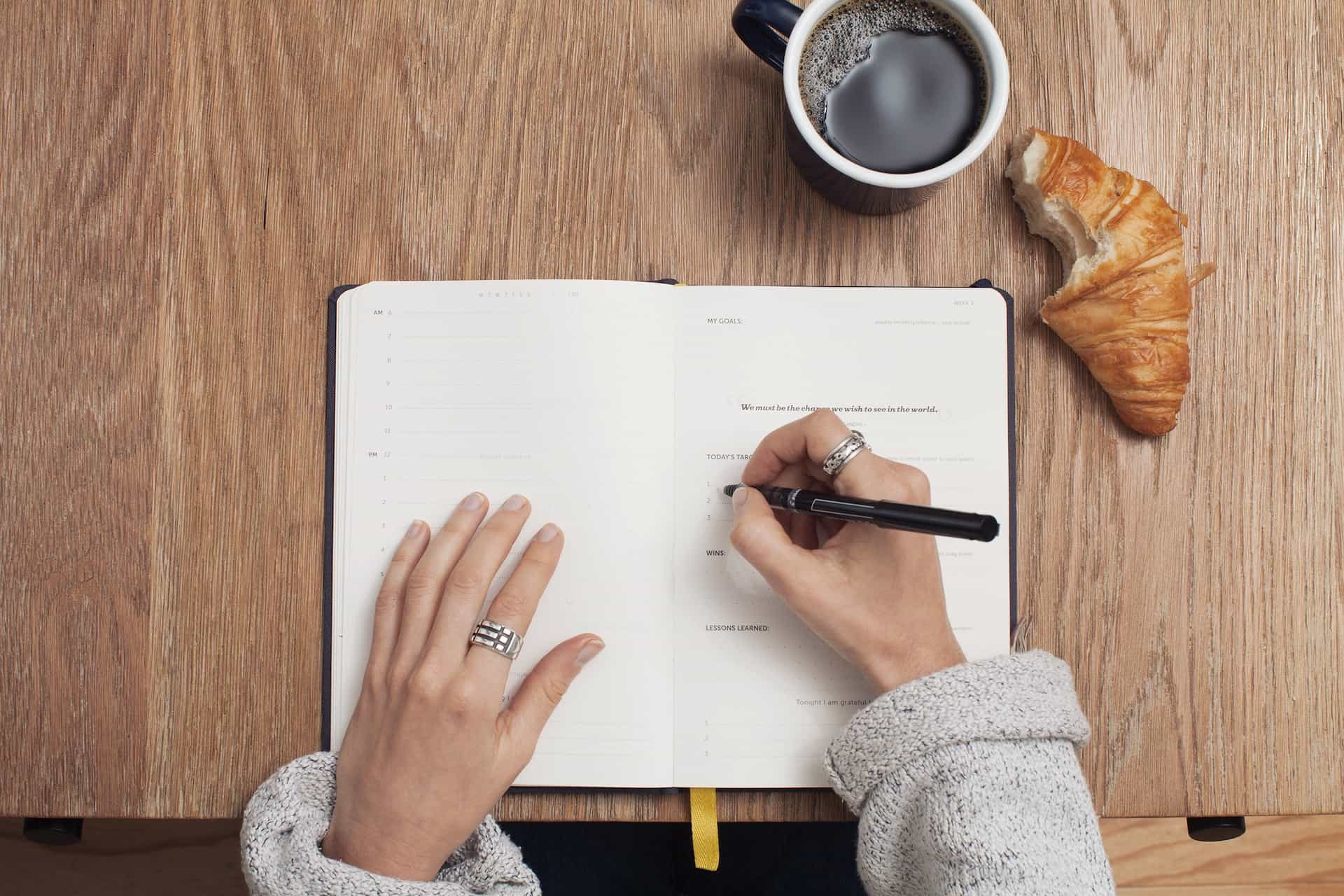 Practical Tips for Managing Conflict
Workplace conflicts are avoidable events in the business world. A leader should be equipped with the tools to face these issues directly. Let's transform potentially destructive situations into opportunities for growth and better understanding. We'll provide you with a straightforward framework for addressing these challenging situations. These conflict resolution strategies will equip you with the tools to navigate conflict and steer towards efficient outcomes.
Think of yourself as a captain managing a ship in the middle of a storm. The crew depends on your leadership to guide them to safety. We provide you with pointers that will serve as your compass, guiding your team through the storm of workplace conflict.
Start by Setting A Clear Agenda
Start with clarity. A well-defined agenda acts as your map, guiding your journey to resolution. Straying from the agenda could escalate the dispute. Stick to the informative agenda to maintain focus.
Adopt the Role of An Effective Chair
In the meeting room, you fulfill a crucial role. To keep the meeting productive, you need to act as an ambassador. Your approach shouldn't resemble strong-arming tactics. Instead, cultivate an atmosphere of openness and respect.
Active Listening Is Your Lifeline
When amidst a storm, pay attention to the signs around you. Similarly, in conflict resolution, actively listening to everyone encourages clear communication. Misinterpreted messages can trigger more conflicts, but active listening can eliminate misunderstandings.
Document Meeting Minutes Intensively
Like how an anchor steadies a ship, meeting minutes help secure essential points amidst chaotic discussions. Despite a crowded witness stand, it's astonishing how quick we're to forget crucial details. This is why recording key points as meeting minutes is vital.
Dos and Dont's for Meeting Minutes
Do Document key facts decisions made, action plans, and major discussion points.
Don't Jot down insignificant details that don't impact the meeting's outcome.
Do Stay neutral. Refrain from letting personal feelings influence your documentation.
Don't Neglect reviewing and correcting errors promptly. A wrongly depicted fact can derail the conflict resolution process.
In essence, resolving conflicts involves laying a well-defined pathway, leading by example, listening actively, and documenting actions accurately. Let's embark on a new journey of thriving amidst disagreements, steering towards a safe harbor. Keep an eye out as we delve into how Sonetel's services can assist you in your voyage of conflict resolution.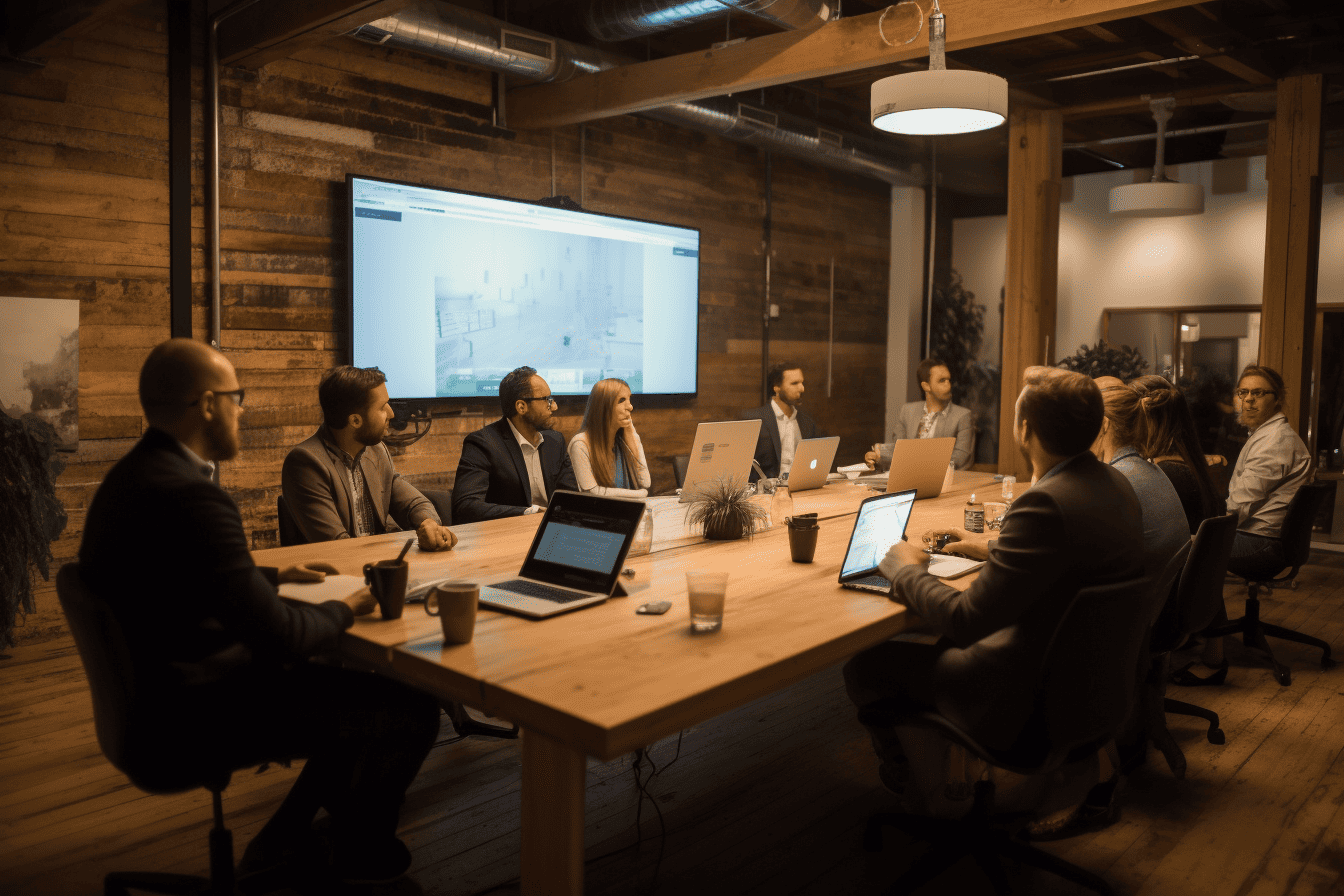 Conclusion
Let's go back to the start. We looked at what creates struggle and considered useful ways to solve disputes. The crucial part? It's how we take note and use meeting minutes. They're vitally important in managing disputes at work. These help to make clear records of discussions and decisions, minimizing the chance for confusion that may lead to conflict.
At Sonetel, we take pride in providing services designed to improve your workplace environment. Take for example, our specially designed Meeting Minutes feature. It simplifies the management and transcription of your meetings. Condensing key points, offering summaries, and pinpointing action items – all like a quiet, hardworking secretary working for you.
This feature proves its worth by offering clear paths for conflict resolution. What matters isn't the problems we face, it's how we conquer them. And Sonetel aims to aid your organization in this journey to enhanced efficiency and conflict management.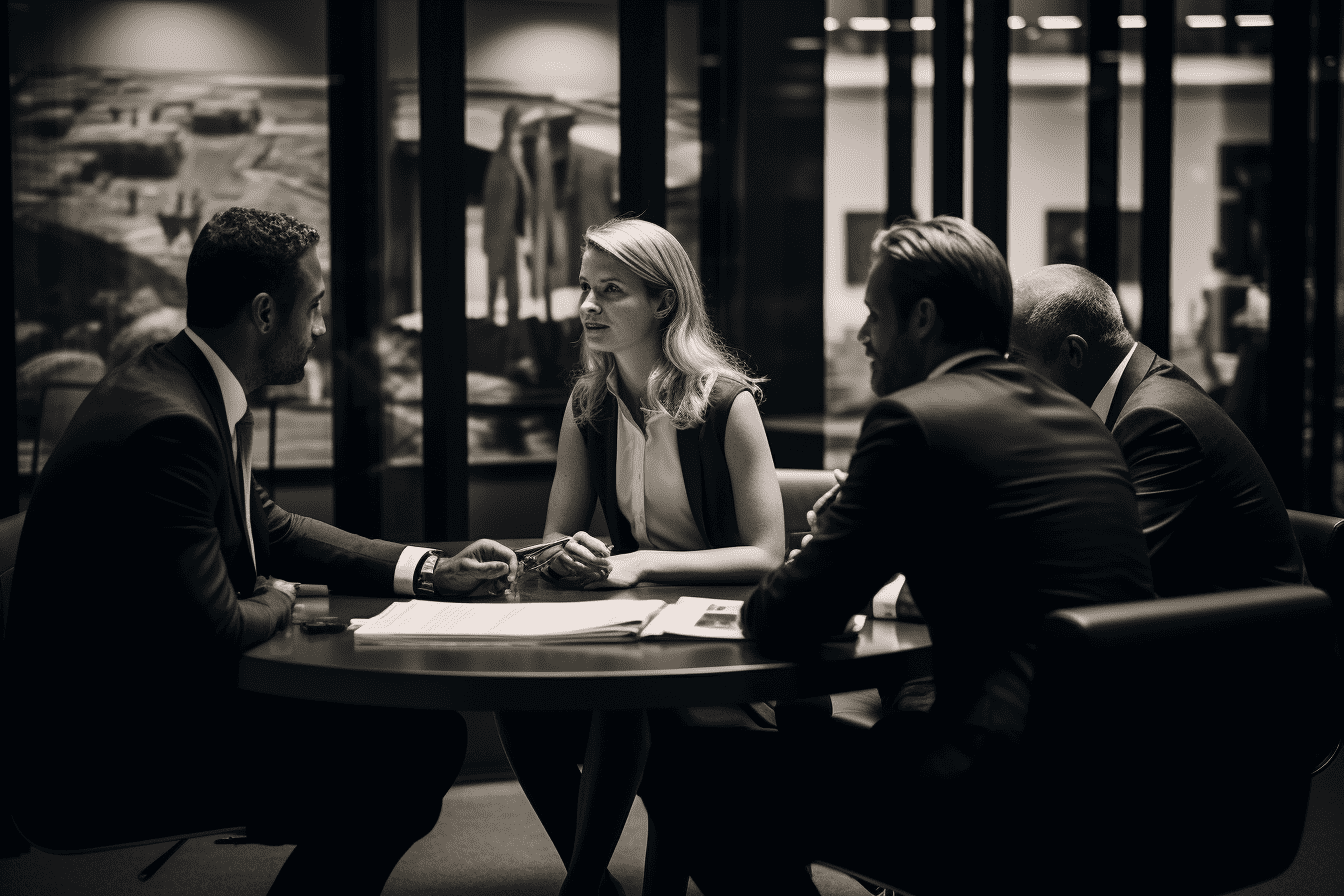 FAQ
Why is conflict management in the workplace essential?
Imagine a storm in your morning coffee cup. That's exactly how conflicts alter the vibe of your workplace. The result? Lower productivity and damaged team spirit. Hence, managing conflicts with success is crucial. It helps build an uplifting atmosphere, increases productivity, and strengthens bonds among coworkers.
How can meeting minutes benefit the process of conflict resolution?
Simple answer. Minutes act as pillars to any proficient meeting. They ensure that all important decisions, future actions, and vital discussions are recorded. That way, they play a key role in avoiding confusion leading to conflict. Think of meeting minutes as trail markers – they keep everyone informed equally and direct the line of action.
What are the common conflict resolution strategies used in the workplace?
'Conflict? Not sure what you're talking about' or 'Shall we fix it together?' You'll come across a variety of conflict resolution tactics in workplaces. Avoidance, compromise, accommodation, competition, and collaboration are seen commonly. The key lies not in sticking to one, but in understanding the situation and adapting the strategy aptly.
How does Sonetel's software play a role in facilitating conflict resolution?
Think of Sonetel's Meeting Minutes feature as another pair of eyes. It silently observes, records, and decodes your meetings. It captures critical points, actions, decisions and valuable insights that usually get lost in long meetings. Offering a clear record of discussions, this feature prevents miscommunications leading to conflict. With us on board, you assure your workplace more harmony and effectiveness. And rest assured, it's not pie in the sky, it's how smart teams work.