Telephony setup
Phone number overview
You can have one or more local phone numbers for your business in any city or country of choice. If you use our free chat function on your web site – you are additionally entitled to get a free phone number.
Incoming calls to your phone numbers can be forwarded to any destination of choice – for free or at the cost of a local call.
Here is a short video that gives you an overview:
Finding the Phone number section
To manage or buy phone numbers, sign into the web app,  click on your photo bottom left and then on Manage company.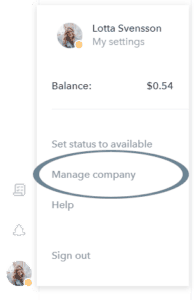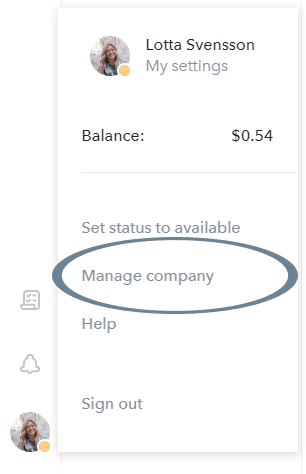 In the Phone numbers list, under Telephony – you have a list of all your Sonetel phone numbers – and can buy more.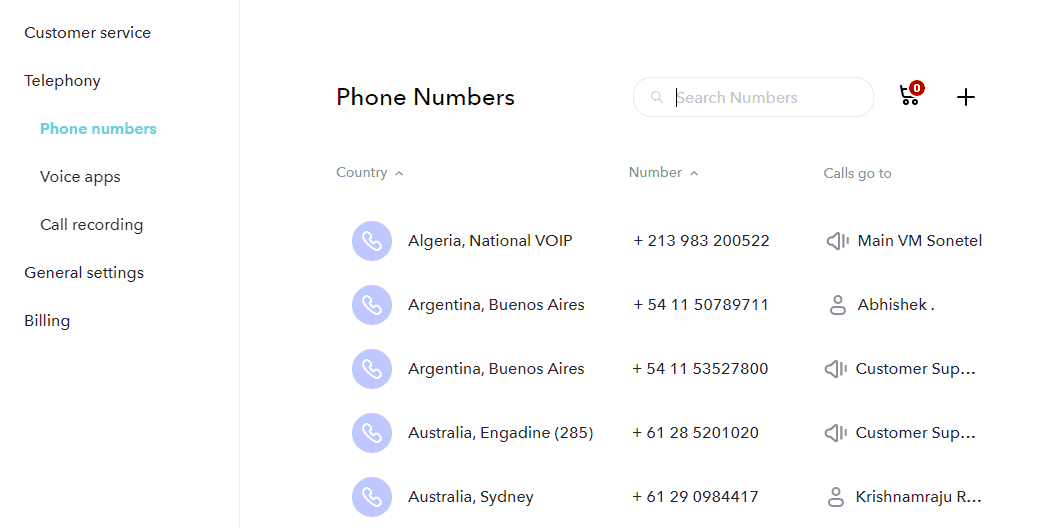 Phone numbers purchased prior to 18th December 2018 (from our old provider) are limited to 40 simultaneous calls. If you wish to increase this limit, please
get in touch
with us.