Free Customer Service Solution
Having multiple teams
By default, all new Conversations from customers are handled by the entire team in your company. Everyone can make themselves unavailable for new Customer conversations if they want – but it may make sense for you to define Teams – such as "Sales" or "Support" or "Billing" – and send new conversations to them instead.
You can define as many Teams as you want, and have as many team members in each one as you wish.
Create new teams by clicking on the settings icon on the bottom left in the web app, and then going to Company Settings -> Customer Service -> Teams.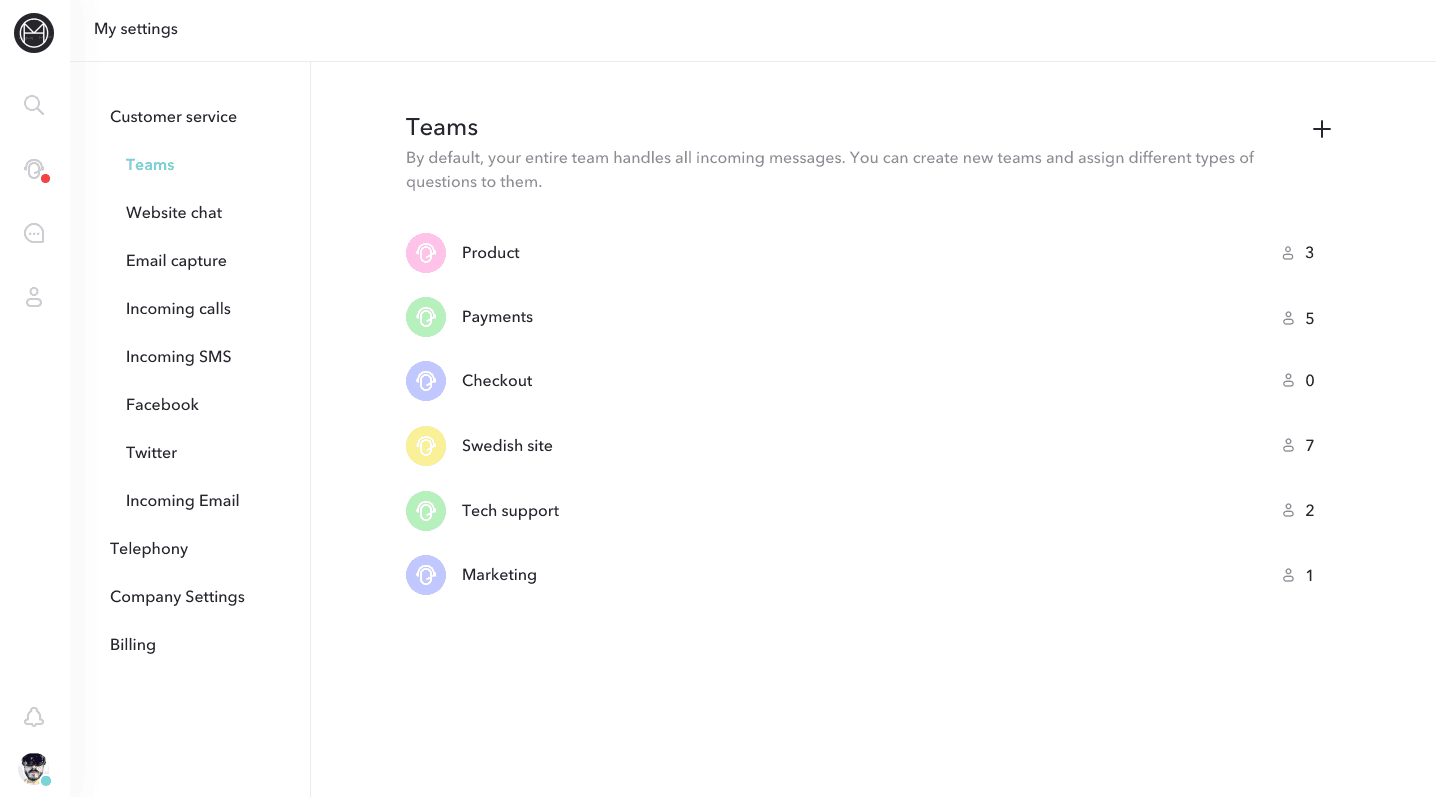 Each person in your company can be in many different teams. In their personal settings, they can make themselves available or unavailable for new customer Conversations in each Team.