Most popular SIP phones
How to connect Bria solo (X-lite) to Sonetel
Bria solo (formerly X-lite) is a popular 3rd party SIP phone that can be connected to Sonetel for making and receiving calls. It works with Windows and Mac.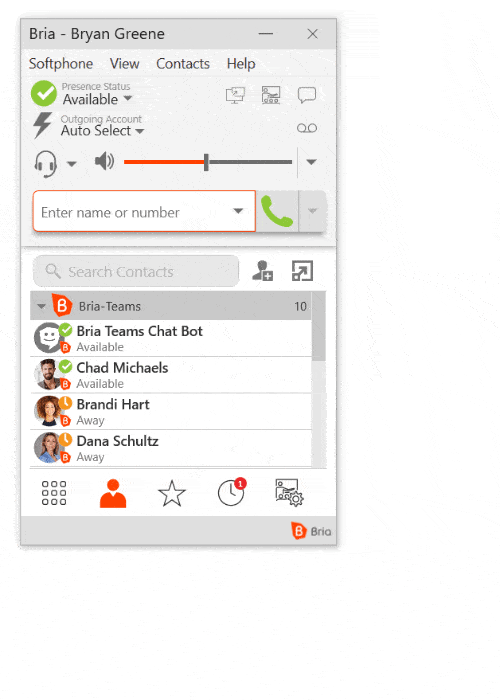 Here are the instructions for how to connect Bria solo Free to Sonetel.
Start


Start Bria solo

Account settings


Click on Softphone menu and select Account settings

Fill in these details on the Accounts page

Account name


Enter Sonetel

User ID


Enter the first part of the user's email address. For example, if email address is john.smith@mycompany.com enter john.smith

Domain


Enter the domain in the user's email address (i.e. the email address used as Sonetel user ID). For example, if email address is ali@mycompany.com enter mycompany.com

Password


Enter the user's Sonetel password.

Display name


What you want to show to people you call. For example, John Smith.

Authorization username


Enter the same as in User ID (see above)

In the Domain/Proxy section

Register


Select "Register with domain and receive calls"

Select Proxy


Enter Proxy address sip.sonetel.com

Enter these details on the Topology page

Firewall traversal


Select the Firewall traversal method Auto-detect firewall traversal method using ICE

Server address


In Server address enter stun.sonetel.com

Press OK
Our support does not include help with SIP phones. We can however assist you for a
small extra fee
.