Make calls
What is Call back?
Call back is a calling method available in our Android and iPhone app. It works worldwide
When you make international calls with our app in Call back calling mode, our system will automatically call your mobile phone number (you will receive a call from us).
As soon as you answer the call, we will connect you onward to the international number you called.
From 1st March 2019, when you place a Callback call our system will always call you from +12028698283.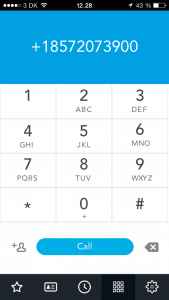 This means that you will pay Sonetel for a local call in your country (the call to you) and for the local call in the country you are calling to.
Both calls are charged in accordance with Sonetel's price list.
The Call mode can be changed in the app. Other calling modes available are Call thru and VoIP (Android only)