My Settings
My call settings
In the call settings you can define how calls to you should be forwarded, what number to show when making calls, update your voicemail message – and more.
In the web app you can change your Call settings by clicking on the settings icon bottom left and then on My settings.
In the Android and iPhone app, you find the Call settings, under My settings (far right option in bottom menu). It will lead you to this view.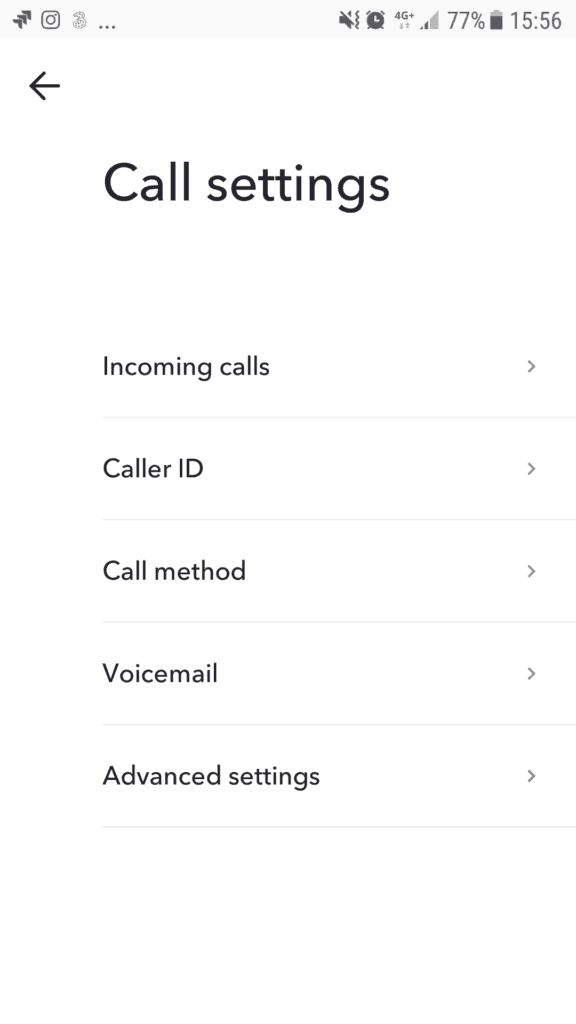 Incoming calls
The incoming call settings allow you to decide where incoming calls to you should be ringing – and forwarded to.
Incoming calls can come in to you via a Sonetel phone number – connected to you – or be made by other team members or Sonetel users.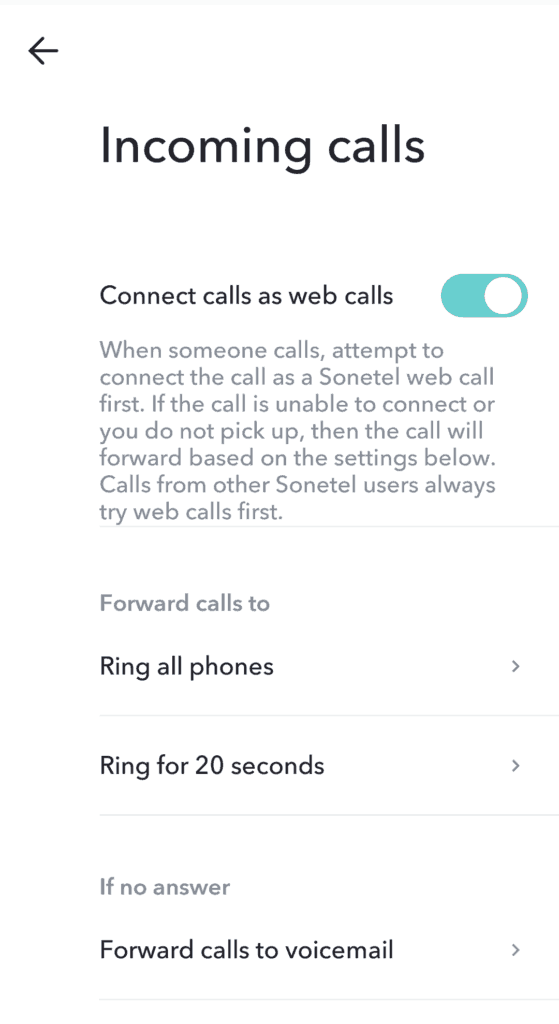 Connect calls as web calls


If you activate this option, calls to Phone numbers connected to you will first ring in the apps, before the call is forwarded as per the call forwarding settings below. Calls from Team members and other Sonetel users always ring as web call first.

Forward calls to


Calls can be forwarded to your mobile number or another destination of choice. If your destination is a phone number, you can define how long it should ring.

If no answer


If the prior step is to forward a calls to a phone number, and the call isn't answered in time, you can define where the calls should be forwarded instead. Default is that it goes to your voicemail.
Caller ID
Here you can decide what phone number you want to show to people you call – and what number you want to see when you receive a call via a Sonetel phone number.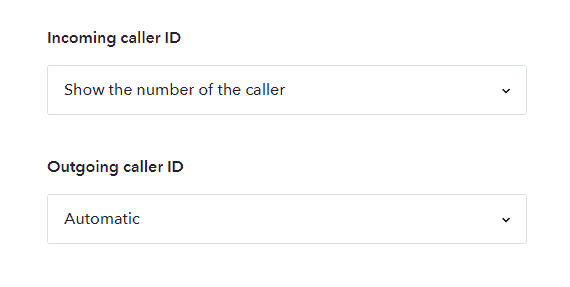 Incoming caller ID


Select what number you want to see when receiving an incoming call via a Sonetel phone number. 

See the number of the caller

See the number called

See another Sonetel number that you have

Outgoing caller ID


Select what number to show to the people you call.

Automatic. Shows "the best" number you have. For example, if you call USA and have a USA number, this will be shown by default.

Select which number to show among your Sonetel numbers.

None. Show no number to the person you call.
Any phone number in your Sonetel account can be used as caller ID in outgoing calls as long as it has the
Business package
enabled or is free with
Premium
.
Phone numbers in the trial period, new numbers purchased without the Business package and phone numbers that are free-with-website cannot be used as caller ID in outgoing calls.
Due to restrictions imposed by the service provider from whom we purchased phone numbers prior to 18-December-2018, it is no longer possible to show numbers purchased from them as the caller ID.
Please contact
support@sonetel.com
and we can check if your phone number can be ported to our new provider.
Call method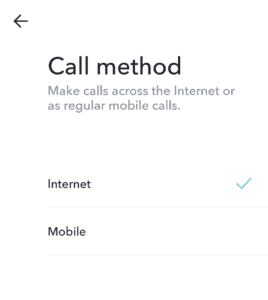 This setting is only available in the Android and iPhone app. It defines your preference when making calls from the mobile apps.
Internet


The app will connect the call to Sonetel via Internet/WIFI. This is cheaper, but poor Internet on your side can cause audio quality issues. Don't use this for important business calls.

Mobile


The app will set up a mobile call between you and Sonetel. This may add extra cost but ensures more reliable call quality.
Both options will be available at the time you make a call – so you can still make selections per call. The selection you make here only impacts what the default option should be.
Voicemail
Each user has a built-in personal voicemail box to which incoming calls can be forwarded in case the user isn't available. Voicemails from callers are delivered as audio files to the user.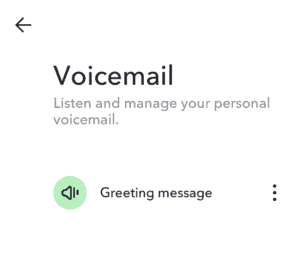 The Voicemail settings allow you to listen to the greeting message callers will hear, and record a new such message. Recording is done by the system calling your mobile and playing instructions.
Advanced
Call mode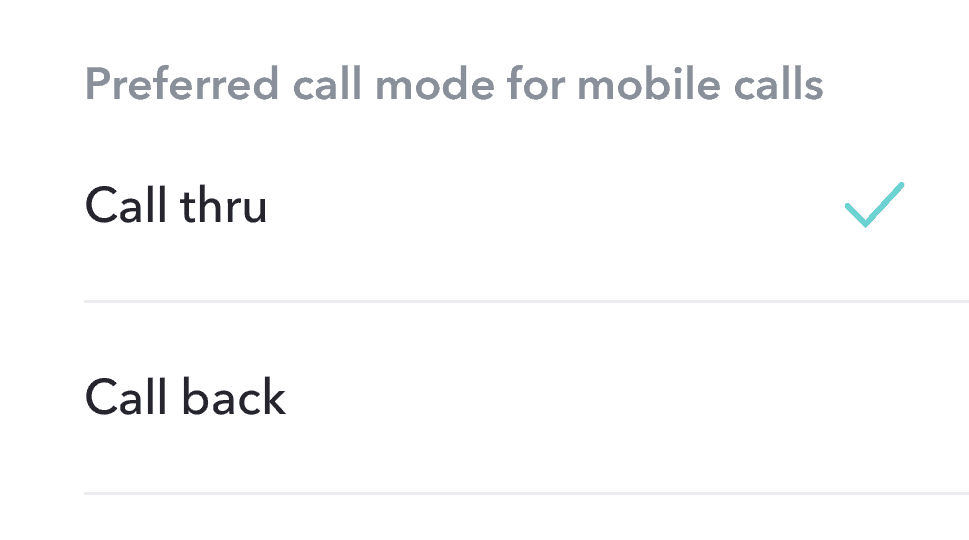 In the mobile apps for Android and iPhone it is possible to set a preference for call mode.
The call mode is used when you make a call from the mobile app with the Call method "Mobile" (see above) meaning that the connection to Sonetel is set up as a regular mobile call – instead of being connected across the Internet.
The setting here further allows you to define how that mobile call should be set up.
Call thru


The app will ask your phone to make a regular call to a local Sonetel access number in your country, after which it will be connected onwards to the destination you called – automatically. If you have a plan including minutes with your mobile provider, this can be a good option, as the local call then doesn't cost you anything extra. Call thru is available in ca 50 countries.

Call back


The app will ask the Sonetel server to make a regular call to your mobile number. As soon as you answer, the call to the destination you dialed in the app will be connected through.
Other advanced settings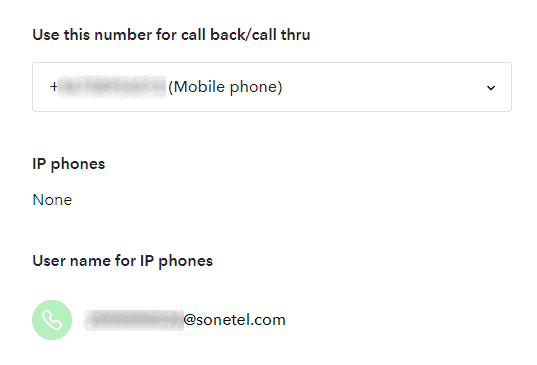 Provides access to the following settings:
Use this number for call back/call thru.


If you make calls with the "Mobile" option for better call quality, a regular mobile call is set up between you and Sonetel – instead of an Internet call. If you have multiple mobile numbers in your Sonetel profile, you'll need to tell the system which should be used for call back calls etc. If we call the wrong number – or expect calls from another number- we will not be able to connect your call through.

IP phones


Lists SIP-based phones that you currently have connected to the Sonetel system.

User name for IP phones


This lists the user name you should enter in your 3rd party SIP phone when connecting it to Sonetel's service.
Use of SIP based phones is not recommended due to common quality issues due to firewalls, routers and local Internet issues. We cannot provide support on SIP-phone connectivit issues unless you have Premium. We cannot guarantee that we can get your 3rd party SIP-phones to work with our service.