How Meeting Minutes Can Improve Decision Making in Your Organization
Decision-making hurdles at your organization? Overlooked meeting minutes might be the solution.
I've skirted this pitfall in my entrepreneurial journey, acknowledging the critical role of meeting minutes.
McKinsey's survey suggests our decisions falter when meetings aren't managed well.
In this article, we'll reveal how to boost your decision-making abilities with solid, well-kept meeting minutes.
Understanding Meeting Minutes
Let's dive into the world of meeting minutes. These aren't complex legal documents or a scary maze of jargon. Meeting minutes simply record what's been discussed during a meeting. They serve a useful purpose; there to remind everyone about decisions made, tasks assigned, and action steps to be taken. A handy guide for those post-meeting moments of "what was talked about?" or "who got that task?".
Let's consider the main elements captured in good meeting minutes.
Details of Meeting


This covers the time, date, location, and attendees.

Decisions


Matters agreed upon during the meeting are noted down here.

Action Items


This area outlines who's doing what, including tasks, assignments, and their deadlines.

Discussions


A summary of issues raised, proposals made, and key points addressed.
So, quite useful, right? But these minutes go beyond jotting down points. They form the backbone for decision-making. After the meeting, you can refer back to the minutes to remember discussions or line up individual actions with group goals. It's nice having a written reference, a concrete proof of what was decided. This leaves no room for miscommunication.
People might believe meeting minutes are just transcriptions. To an observer, they might resemble tedious manuscripts flooded with complex terminology. Reality paints a different picture. Effective meeting minutes are sharp, concise, and relevant. They help decision-making in the organization, making sure no valuable insight or discussion disappears amidst the chaos of the meeting.
It's essential for you to ensure that your meeting minutes are clear, succinct, and accurate. As they say, "a pen carries more weight than a sword", no saying hits closer to home in the context of meeting minutes. Mistakes are always possible. A wrong detail or a left-out action point can easily blend into the background. But with care and attention, you can avert such missteps. The accuracy of your meeting minutes can carve the path for your future organizational decisions.
With clarity about the value of meeting minutes, let's evaluate their role in fostering decision making in an organization. Spoiler – the relationship between them might surprise you.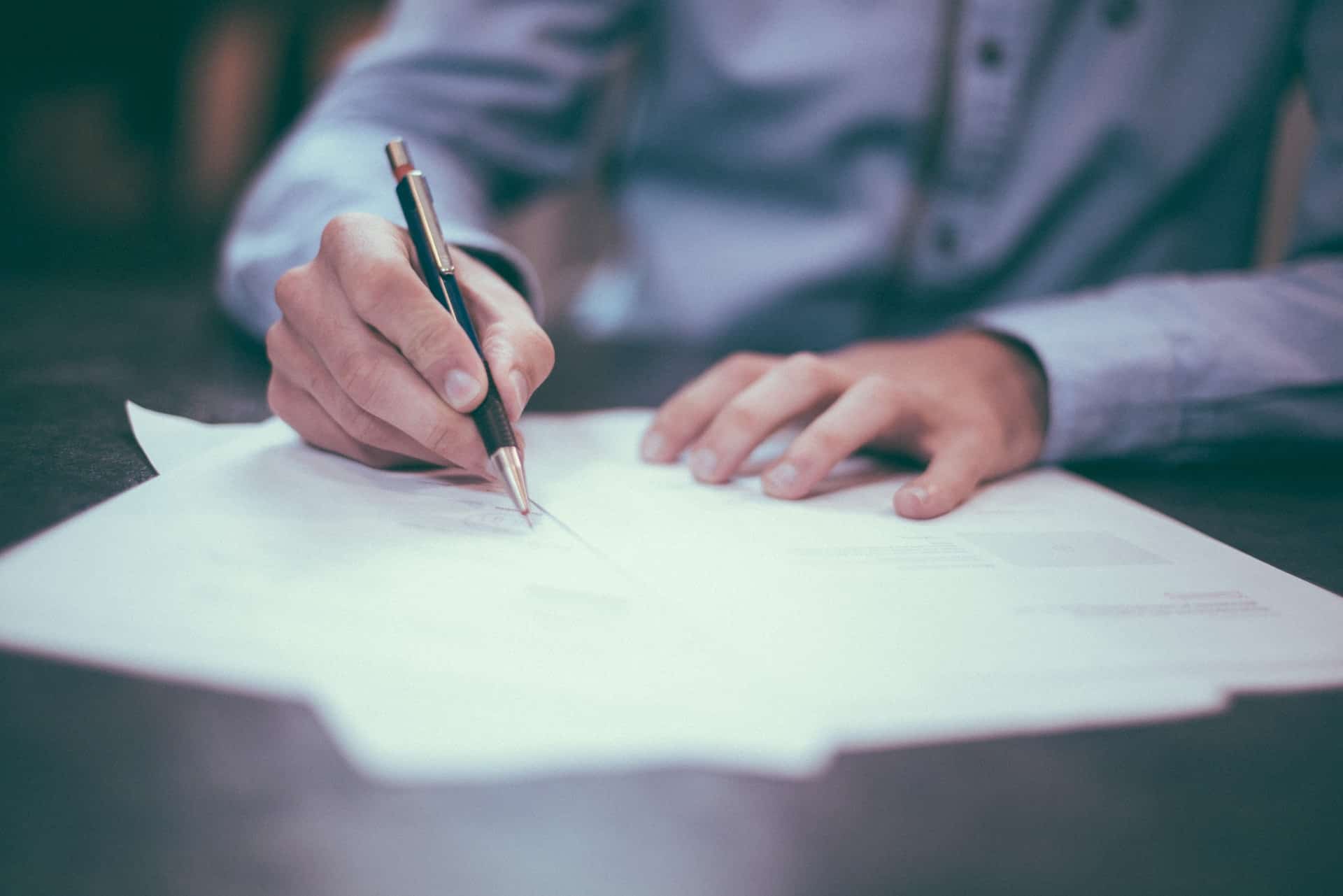 Necessity of Meeting Minutes within an Organization
Meeting minutes can seem like a chore. One more task on a busy day. But let's ponder this. If choices guide your organization, meeting minutes are like navigational charts setting the course.
Information Archive: Meeting minutes are valuable as a place to store ideas, decisions, and plans from the meetings. They prove handy to refresh discussions or clear doubts. Humans can forget, yet with meeting minutes, we make sure important details survive.
Action Plan: They lay out a clear map of actions – who will do what and when. They keep your team members focused and responsible. It's a smart way to track progress and ensure commitments are met.
Legal Cover: Another important aspect is the legal cover they offer. In case of disputes or legal issues, meeting minutes act as an official entry. They save you by showing transparency, and a clear account of decisions made.
People often see meeting minutes as minor players in the massive operation of an organization. In reality, they play a vital role. They contain outlined plans, set steps, and a trail of decisions. Moreover, they work as a connector among different teams and units.
Picture these for instance. You are managing a diverse team, each member filled with ideas and suggestions. Not all ideas raised in a meeting are acted upon immediately. Some valuable insights could be on hold, or worse, they might get missed.
Missed Opportunities: Here's where meeting minutes step in. They record all debates, ideas, and suggestions, ensuring that nothing valuable gets lost or forgotten. Remember those moments when you wished you could hear initial thoughts again. Thanks to proactive note-taking, wasted opportunities are a thing of teh past, and they become a launching pad for future talks.
Improvised Decision Making: Decision-making gets a big boost when meeting minutes are available as a resource. They assist in taking a bigger picture view, helping to gauge the impact of issues discussed before any decisions is made. To improve decision making in your company, making good use of meeting minutes is a key step.
Reference


They act as a reference for future meetings to align communication and decisions.

Validation


They work as an official paper for confirming decisions and discussions, notably during disagreements.

Coordination


They help everyone understand their roles better.

Productivity


They bring context and background ideas to review meetings, leading to more productive discussions.
In the end, meeting minutes are much more than simple notes. They're strategic tools aiding in decision-making and streamlining company operations. They hold records of the past, inform the present, and guide towards the future.
As we move forward, let's find out more about the roles and responsibilities tied to creating meeting minutes.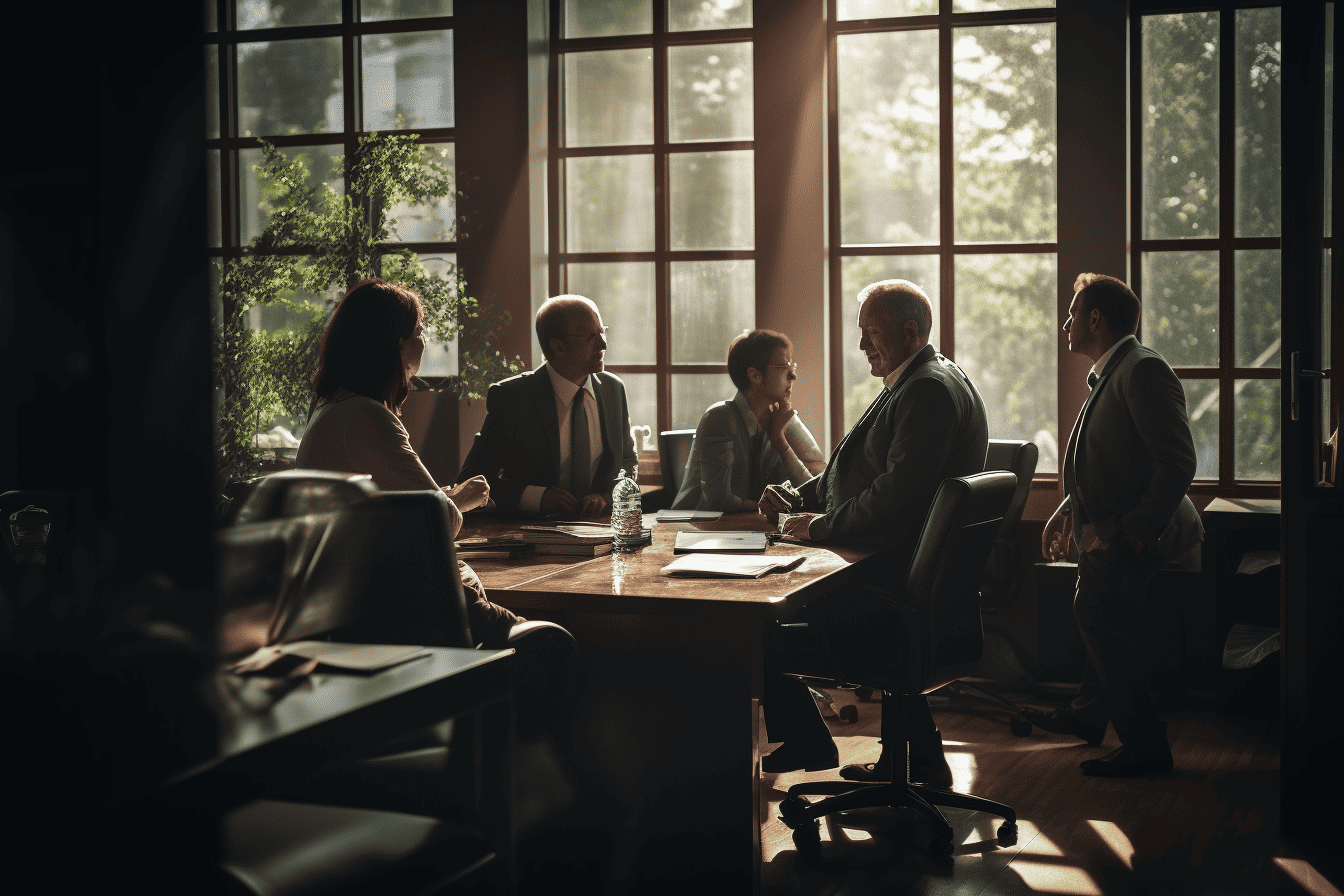 Roles and Responsibilities in the Creation of Meeting Minutes
So, who's got the task of logging meeting minutes? In bigger corporations admins or executive assistants often handle this task. In smaller businesses or startups where such roles may not exist, anyone on the team can step in. Some teams might even choose to rotate this responsibility.
Who is Tasked with Recording Meeting Minutes?
Are you considering the task of taking meeting minutes? It's not just about jotting things down, this job needs keen attention, quick note taking skills, and good judgement on what's key. In any meeting, whether it's a high profile board meeting or a weekly huddle, the individual in charge of the minutes has a big job.
Now, let's sum up the job of a minute-taker:
Prior to the meeting


Getting ready involves reviewing the agenda and background information. This helps understand what you can expect. Prepping is key whether you are meeting in Bangkok, Silicon Valley or London.

During the meeting


Your job is to record key points, agreed decisions, and tasks for next steps. Aim to create snap yet detailed notes, without letting personal opinions cloud your judgement.

After the meeting


A quick turnaround is needed. After polishing the minutes, send them swiftly to all members.
Best Practices for Recording Meeting Minutes
At times, capturing minutes can feel pretty intense. Here are some tips to make your task simpler.
Be orderly


Use a set pattern for your minutes. This makes sure you don't miss any crucial points. You'll find many templates online, but choose one you're comfortable with, and matches the team's flow.

Opt for shorthand


Use shorter terms or abbreviations to speed up note-taking. Make sure it's not cryptic – everyone in the team should understand it.

Stay unprejudiced


Minutes need to reflect what was discussed, not how you feel about it. Stick to the facts and set your personal opinions aside.

Embrace tech


Tools like Sonetel's Meeting Minutes feature can help. This tool gives you quick, accurate transcriptions saving you time and easing your task.

Clear doubts on spot


Didn't catch something? During the meeting, feel free to ask again. Better a moment's pause than incorrect minutes.
Remember, good minute-taking isn't just about having a 'sharp memory'. It's about recording the essence of the conversation, the decisions made, and actions agreed – all accurately and succinctly. This helps the team make effective decisions.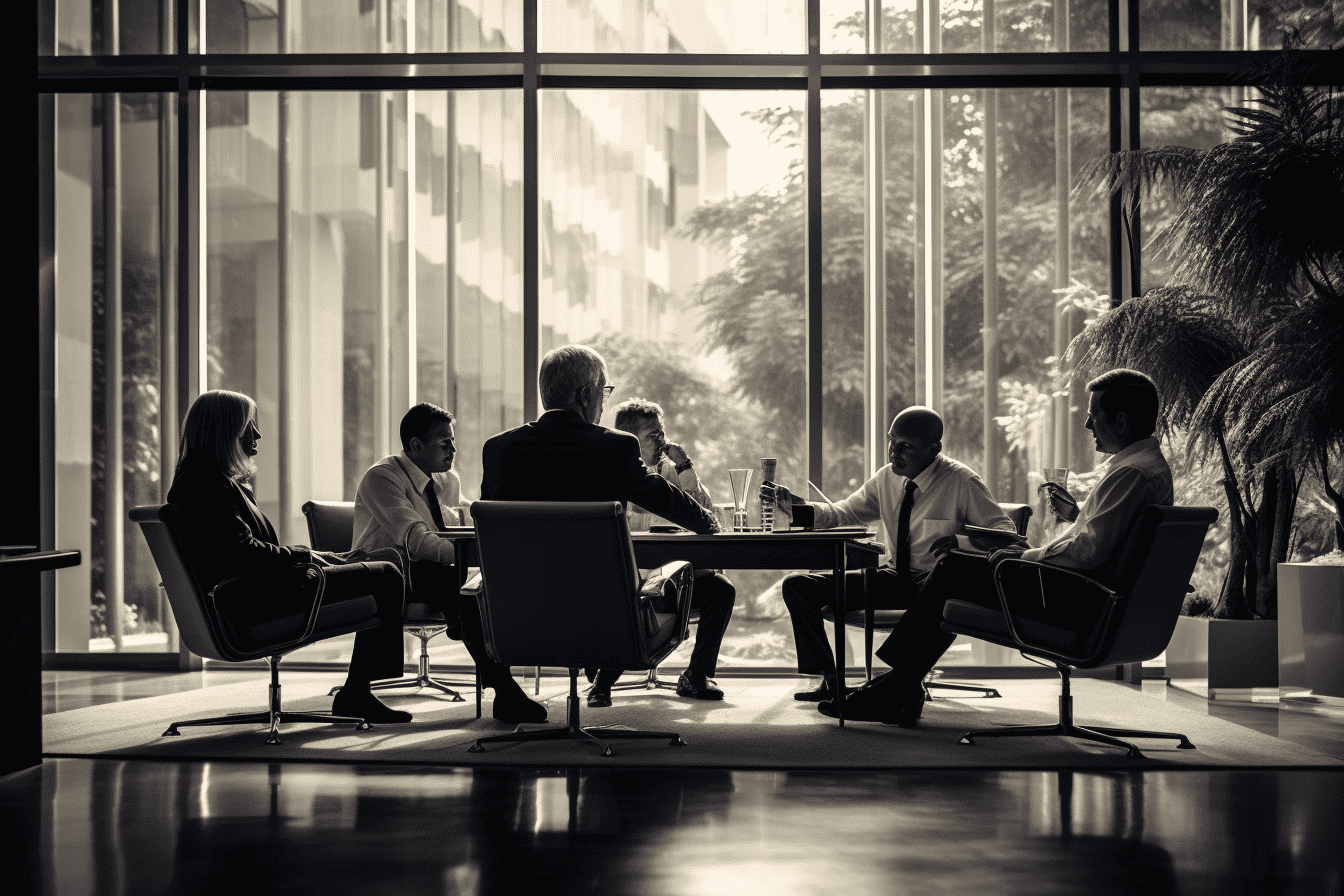 Utilizing Meeting Minutes for Effective Decision Making
As an entrepreneur, meeting minutes means more than mere documentation. They can indeed boost your decision making. Let's explain what we mean.
Linking Meeting Minutes with Decision Making
Remembering everything from a two-week-old meeting isn't easy, right? We often rely on such meetings to make business decisions. That's when meeting minutes prove invaluable. They act as a resource bringing all meeting tidbits at your disposal.
Memory Booster


Even if you have a sharp memory, things can slip out of mind. Meeting minutes can pull back all discussed points for your recall.

Avoid Repeats


They also prevent unnecessary repetition by outlining what you have already gone through. This streamlined information directly feeds into your decision-making process.
A useful tip: While going through meeting minutes, mark down action points and central discussions. This trick can streamline decision making during the upcoming meetups.
Meeting Minutes as a Tool for Strategic Planning
Let's consider an instance where you are engaged in strategic planning. Your next step can rely on what happened in the previous meeting. Meeting minutes prove their worth here, providing a clear roadmap for your decision-making process.
Tracking Progress


Acting as a timeline, these minutes can help track progress made on pivotal tasks and objectives. They illuminate past decisions, aiding the formation of new, more informed ones.

Future Reference


You might need retrospective insight while devising strategies. Meeting minutes offer a bank of references for this purpose.
Now it's clear that decision making and meeting minutes go hand in hand. These helping aids smooth out your strategic planning. In fact, your ability to make effective decisions largely banks on how you leverage these meeting minutes.
We've just explored how meeting minutes can finely tune decision making in your organization. At Sonetel, we offer a handy Meeting Minutes feature in our App. Use it to preserve every vital detail from your meetings. And guess what? It's incredibly light on your pocket at only $1.79 pere month!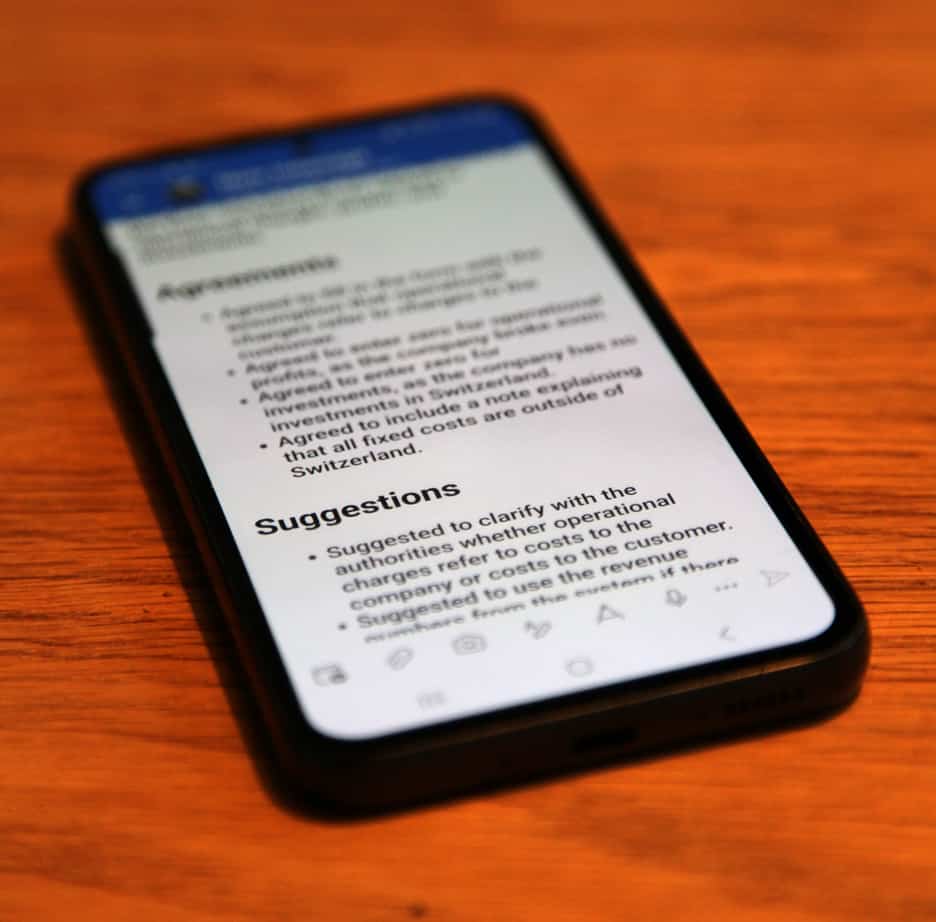 Conclusion
In closing, meeting minutes can greatly improve an organization's decision-making. This article has pointed out why meeting minutes are so pivotal in your firm. They track various concepts presented, choices made, and actions planned. This aids in nimble decision making. Moreover, it strengthens accountability and supports open communication.
However, keeping track of meeting minutes isn't always easy, especially if you're juggling other tasks. It's quite simple to miss an important detail. One small oversight can lead to the loss of a game-changing idea. But remember, there's a solution in sight.
Your savior comes in the form of Sonetel's Meeting Minutes feature. This tool neatly captures vital discussion points, agreements, and action items from your meeting recordings, crafting them into minutes. Don't think of these as dull, hard-to-comprehend notes. Instead, imagine well-structured, readable summaries, embellished with suggestions and insights. A clear shot at experiencing meeting minutes differently. More lucid. Rapid. Efficient. It truly does make a distinct difference.
Compare it to switching from ordinary TV to a smart, high-definition one. You're not just consuming the same content; you're getting a more refined experience.
If decision-making falls in your purview, Sonetel's Meeting Minutes feature becomes your indispensable tool. You secure an impartial record of the meeting, evading the hassle of creating one. Recalling discussed points and taken decisions becomes a breeze, saving hours of trawling through recordings. Most notably, useful insights enrich your decision-making arsenal.
For your next meeting, remember this – a pen might be mightier than a sword. But Sonetel's Meeting Minutes feature? It's utterly superior. Gear up.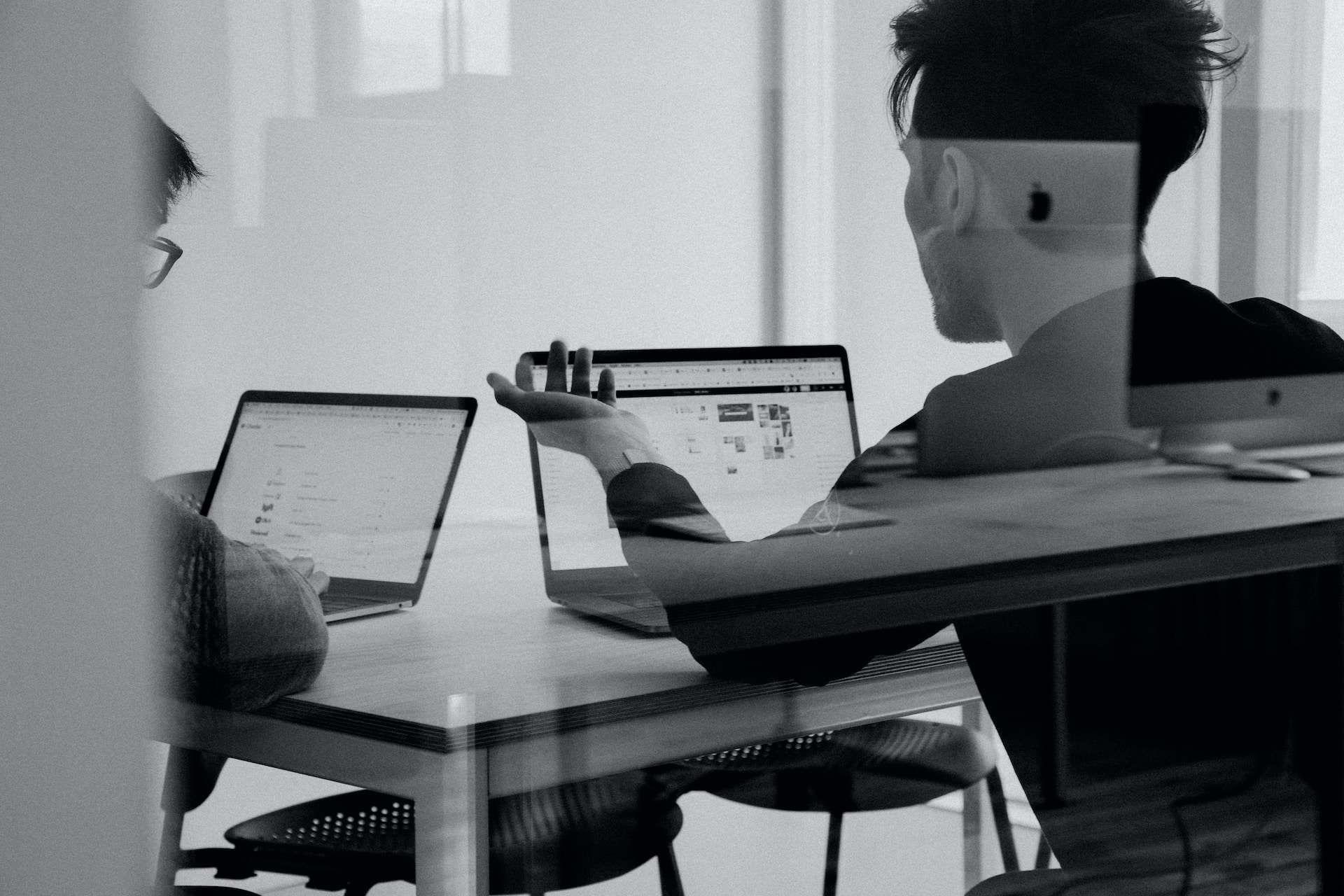 FAQ
What is the function of Meeting Minutes?
Simply put, meeting minutes are a written record of what happened in a meeting. They document important elements such as decisions made, topics discussed, and tasks assigned. More than that, they set structure within an organization. Think of it as a handy map for those who were in the meeting; a helpful guide for people who missed it.
How does the format of Meeting Minutes impact an organization?
The structure of meeting minutes carries significant weight. It affects readability and the ease at which people understand the information. A well-organized document delivers straight-to-the-point information, boosting communication and productivity. On the other hand, a chaotic structure can cause confusion and slow down workflow.
What are some examples of good Meeting Minutes?
Top-notch meeting minutes are clear, brief, and precise. They should mention the objective of the meeting, participants' names, brief summaries of discussions, conclusions reached, and planned future actions. In Sonetel's app, you can find an excellent showcase – a handy tool that auto-transcribes and summarizes your meetings for you.
Why are they called "meeting minutes"?
"Minutes" in the term "meeting minutes" doesn't refer to time, contrary to what people ofen believe. It originates from the Latin phrase "minuta scriptura", which translates to "small notes". So it means brief and concise records of a meeting, not a record broken down into time increments.