How to prepare minutes of meetings with accuracy and completeness
Meetings can become chaotic, right? Especially if it's your task to record every key point and decision.
As a small business owner, I've stumbled plenty while jotting down meeting minutes. However, my struggles made me identify effective tools and strategies. I'm sharing these with you in this article.
Did you know a BBC survey claimed that 21% of people would disrupt a meeting to answer an urgent email? Imagine the confusion this creates! It emphasizes the need for efficient minute-taking strategies.
So, in this article, we aim to offer solid advice and hands-on tips for creating precise, complete meeting minutes.
Understanding meeting minutes
Think about this: a short, direct recall of all significant matters that occurred during a meeting. Sounds useful, right? That, in simple words, sums up meeting minutes. Meeting minutes are compiled notes noted during a meet-up, capturing the core discussions, decisions, and action items. Basically, they act as an official written snapshot of all that happened during your meeting.
Minute terminologies you should know
Action Item


It's a task given to an individual or group, following the meeting discussions.

Decisions


These are official agreements decided upon in the meeting.

Discussion


It includes crucial points discussed during the meeting.

Motions


In formal meetings, these are official propositions needing an okay from all the attendees.

Agenda item


Topics to discuss in the meeting are often summarized in the meeting agenda shared prior.
Knowing these terms helps you start promptly with your minutes-taking process. Don't hold back if in doubt; look up a term. Navigating the world of meeting minutes gets a lot easier when you're well-versed.
Now that you have caught onto the key elements of meeting minutes, your mind might stir up a question, 'What makes meeting minutes so important?' Good question, and we have answers. Meeting minutes document what was decided in the meeting, fostering clarity and accountability. They are valuable for those who couldn't make it to the meeting.
Although, it's essential not to abbreviate your minutes until they become unclear. Your notes need clarity for anyone taking a look at them to grasp them effortlessly. Prioritize clarity when recording minutes.
We just grasped the fundamentals of understanding meeting minutes. What's next? We'll plunge into the intricacies of structuring meeting minutes aptly. You will discover tips and hacks to keep your minutes organized, clear, and reader-friendly.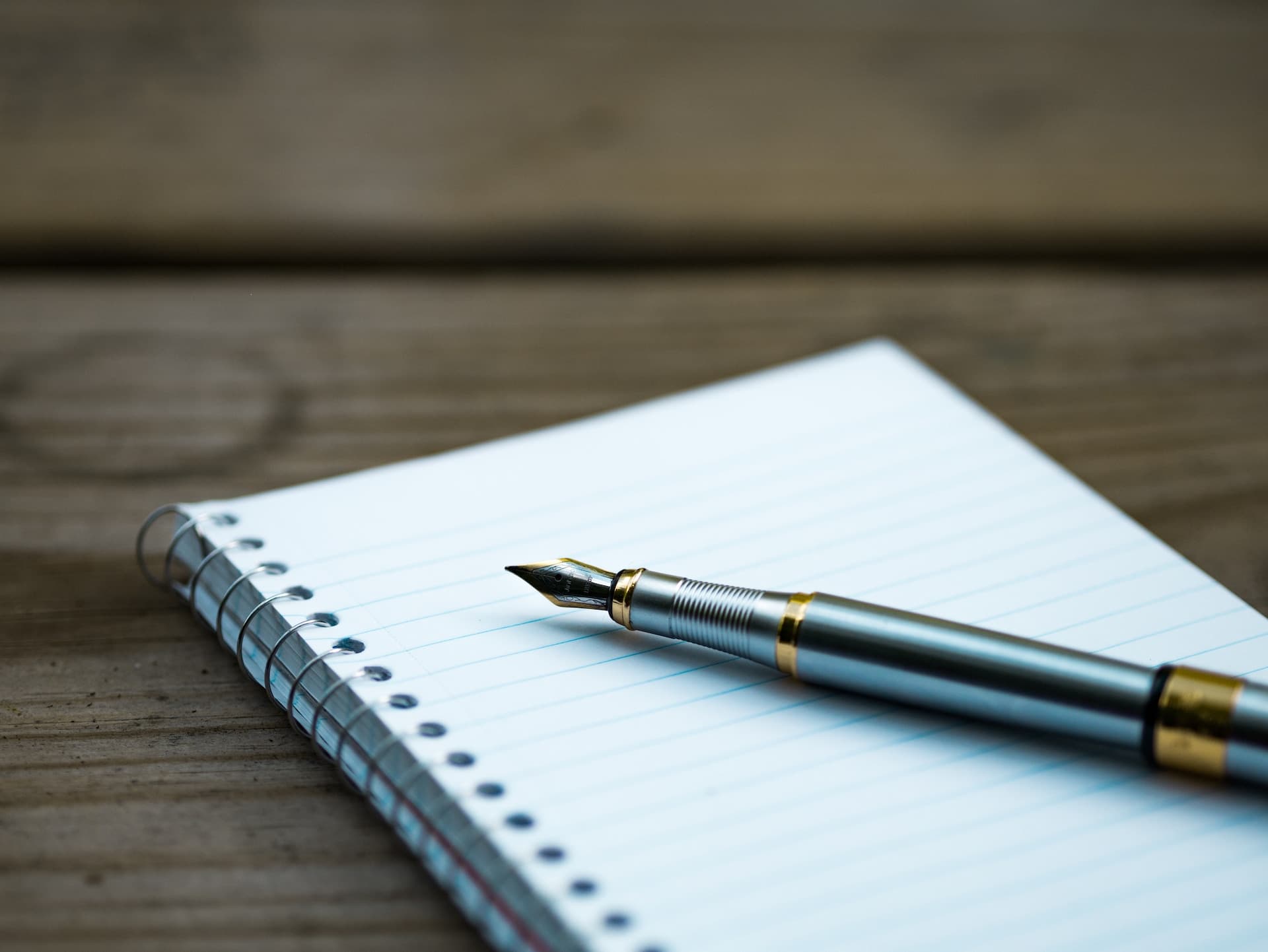 Structuring meeting minutes effectively
Did you know how you take notes at a meeting can have a huge impact on readability? Let me spill some secrets to help turn things around. The magic trick? Structure. Let's unravel some tricks to master the art of creating impactful meeting minutes.
Clarity is Key
We all have grappled with a mess of meeting notes at some point. What's in our arsenal to change things? Crystal clear clarity. Let your notes be easy on the eyes, light on the mind, and free of unneeded jargon. Bullet points or subheads can lend a precise structure thereby enhancing readability.
Clear Headers


A fitting title wields power like nothing else. It brightlights your way through the maze of information.

Applicable Subheadings


Amplify ease of browsing with apt subheadings. They act like breadcrumbs for your reader.

Vivid Description


Lure readers with an intriguing heading. Use 'New Product Launch Discussion' instead of a bland 'Discussion'.
Consistency Comes First
We should treat meeting minutes as a trusted record. So, stick with a constant format, right from bullet points to the font size. This approach aids readers in gauging the context without a hitch.
Uniform Design


Consistent fonts, bullet shapes, and alignment ease the navigation process.

Date and Time


Start including the meeting's date and time in all of your notes. Even if it seems overdone, keep up with this habit. It's a lifesaver from potential chaos.

Attendance


Keeping track of who made it to the meeting, who was absent and tardy boosts transparency.
Section According to Subject
Here's a nugget of wisdom. Slice up long notes into brief, palatable sections based on particular subjects. A neat trick worth trying over your next minutes capture.
Ordered Sections


Aim for each section to be self-reliant. A reader should grasp the subject matter without wading through the whole document.

Action Item Lists


Curate a handy list of action items at your document's tailend. This ensures no tasks slip through the cracks.
Rigid foundation gives rise to strong communication. With a clean, orderly meeting minute, you're halfway through communicating key takeaways to your team. By championing clear cut, consistent and subject-inclusive sections, you're one step closer to acing your structuring skills of meeting minutes.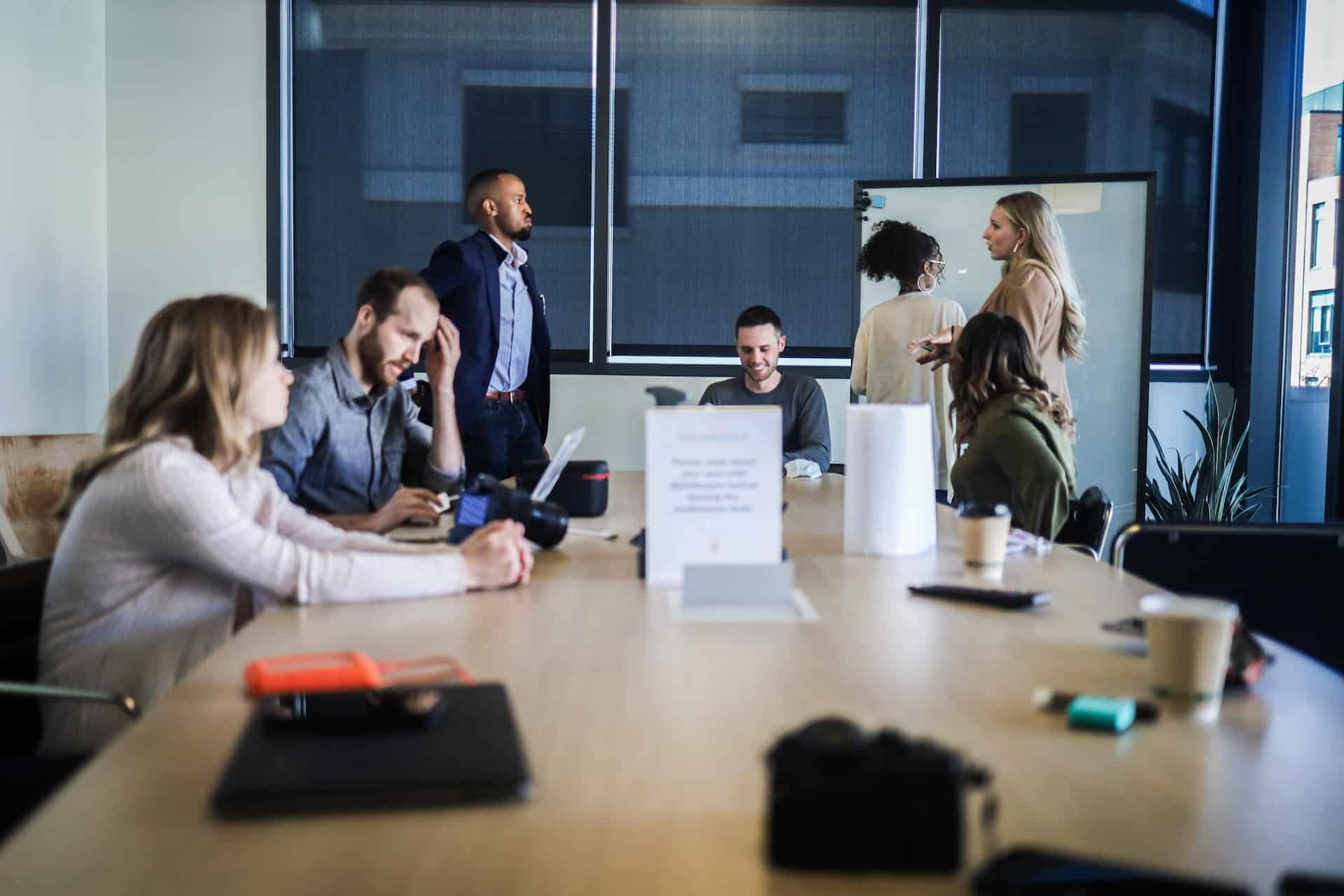 Key components of meeting minutes
Taking meeting minutes is serious business, as every detail matters. To create an accurate log, keep these crucial parts in mind.
What to include in meeting minutes?
You might be unsure about what to feature in the meeting minutes. Fret not. Here's what you need to know:
Purpose of the meeting.


Reason for everyone's presence at the meeting.

Date, place, and time of the meeting.


Details signifying where and when the meeting happened.

List of attendees, individuals absent, and guests.


A rundown of people present, those absent and guests

Agenda items.


All topics under discussion, listed in the order they come up.

Decisions made.


Results derived from each agenda item.

Action items and assignments.


List of tasks, their due dates and who's responsible.
The different types of minutes
Every set of minutes varies in layout and content. Each one's design and details suit the specific occasion. Let's take a look.
Action Minutes.


These minutes focus on tasks. 'Who did what?' and 'Who will do what?' are key questions in Action Minutes.

Discussion Minutes.


Aimed at meetings where debate is key. Action items play a minor role as they try to capture the essence of the discussion.

Verbatim Minutes.


These minutes have all spoken words recorded. Court hearings or privy meetings frequently use Verbatim Minutes.
Choosing the right type of minutes for your meeting hinges on its nature and your team's preferences. Hereafter, I'm going to walk you through the key do's and don'ts, because minutes too have an etiquette-of-sorts.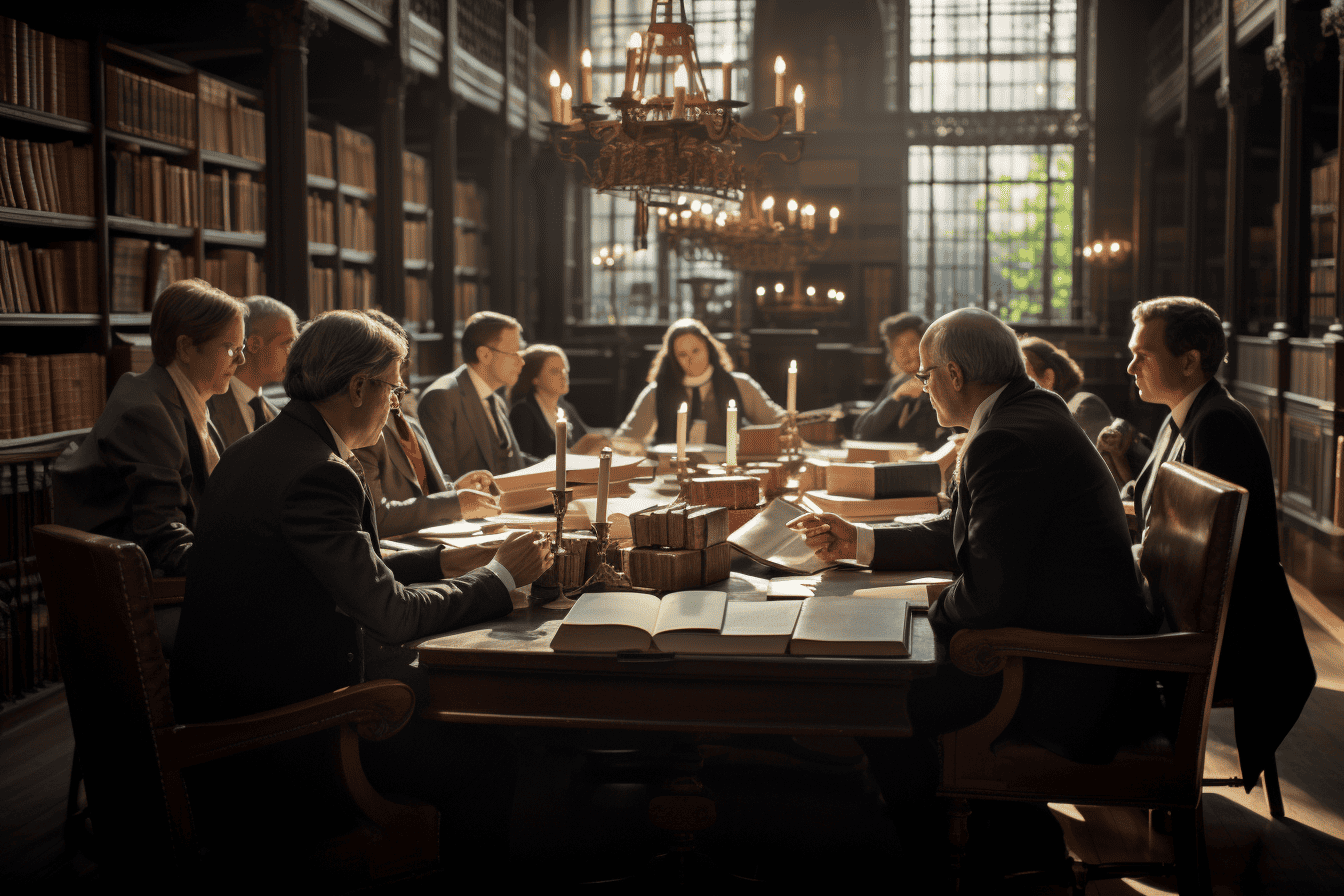 Best Practices and Tips for Perfect Minute Taking
Taking minutes can be daunting. With the right approach, it turns into a seamless process. Here, you'll find vital tips for prepping minutes of meetings. These do's and don'ts will help you craft precise and organized records.
Do's for meeting minutes
Focus on essentials.


Pay attention to key details – exceptions, decisions, and tasks. No need for every detail. Extract what's important.

Consistency matters.


Maintain a set format for all your minutes. It allows for easy retrieval of information later on.

Record affirmatively.


Instead of logging discussions, track decisions. Outcomes weigh more than dialogues.

Keeping time.


Monitor the timeframe for each agenda point. It helps you note how much time it took to discuss an issue or make a call.
Don'ts for meeting minutes
No verbatim.


Steer clear of writing everything word for word. It's a record of decisions and assigned tasks, not a transcript.

Personal opinions.


Minutes should remain devoid of personal views. Maintain their neutrality, detail, and professional tone.

Delay Not.


Waiting too long to finish minutes is a common mistake. More timely the information, more precise will your minutes be.
Minute taking can often feel overwhelming, but focusing on these guidelines can refine your skills. Avoid common blunders and align with the best practices to ace your minute taking game.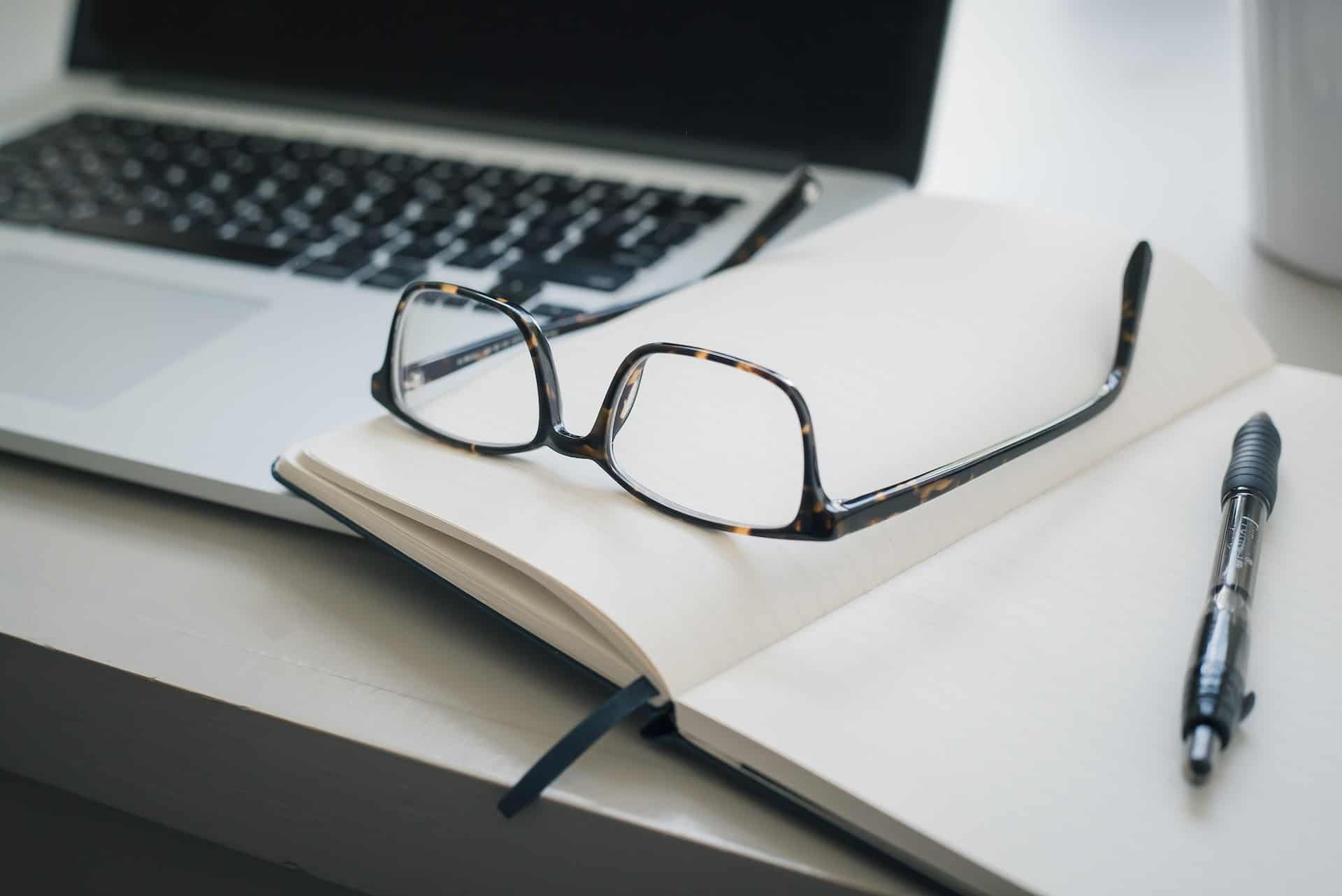 Ensuring Accuracy and Completeness in Meeting Minutes
Have you ever missed key points in your meeting minutes? Or had trouble assigning tasks due to unclear notes? This guide will help you navigate the world of minute taking with precision. So, sit tight and let's get started.
The importance of accuracy when minute-taking
Truth in transcription. We can compare the art of minute taking to a play, where accuracy takes the lead role. Capturing all critical details accurately brings justice to the heart of the meeting. To play this important part well, consider adopting the following strategies.
Active listening.


Stay alert to every word spoken. Try to grasp the essence of shared ideas.

Avoid bias.


Stick to recording facts, put opinions aside.

Jargon busting.


Depending on the sphere, technical terms or acronyms might come up. Ensure you understand their exact meaning and note it down, removing possible confusion.

Speak up.


If you're unsure about what was said, never hesitate to ask for clarity. It'll always be better to be precise than to guess.
Reviewing and finalizing meeting minutes
Sometimes, the importance of tiny meeting details is massive. Accountability might hide among these small notes. Hence, let's dive into some best tips for drafting, checking, and giving the last touches to your meeting minutes.
Review swiftly.


Read through your minutes soon after the meeting ends. Doing this helps refresh your memory and catch any potentially missed points.

Triangulation.


Get a reality check by comparing your notes with other attendees. This practice helps in ensuring completeness and accuracy.

Clarity is King.


The notes should be straightforward, even for someone who wasn't present at the meeting. Avoid unclear phrases, and be explicit about decisions and action items.

Approval process.


Before spreading the minutes around, get them confirmed by the meeting chair or a senior colleague.
Take note: perfection in minute-taking doesn't involve writing an epic. Instead, it's about being precise, clear, and timely. It might feel like walking a tightrope at first, but with regular practice, you'll master this essential business skill.
We must remind ourselves that minute taking is an art form and frequently asked questions invariably crop up. So, towards the end of this article, we'll address a few of these questions to give you even more insight into preparing meeting minutes with accuracy and completeness.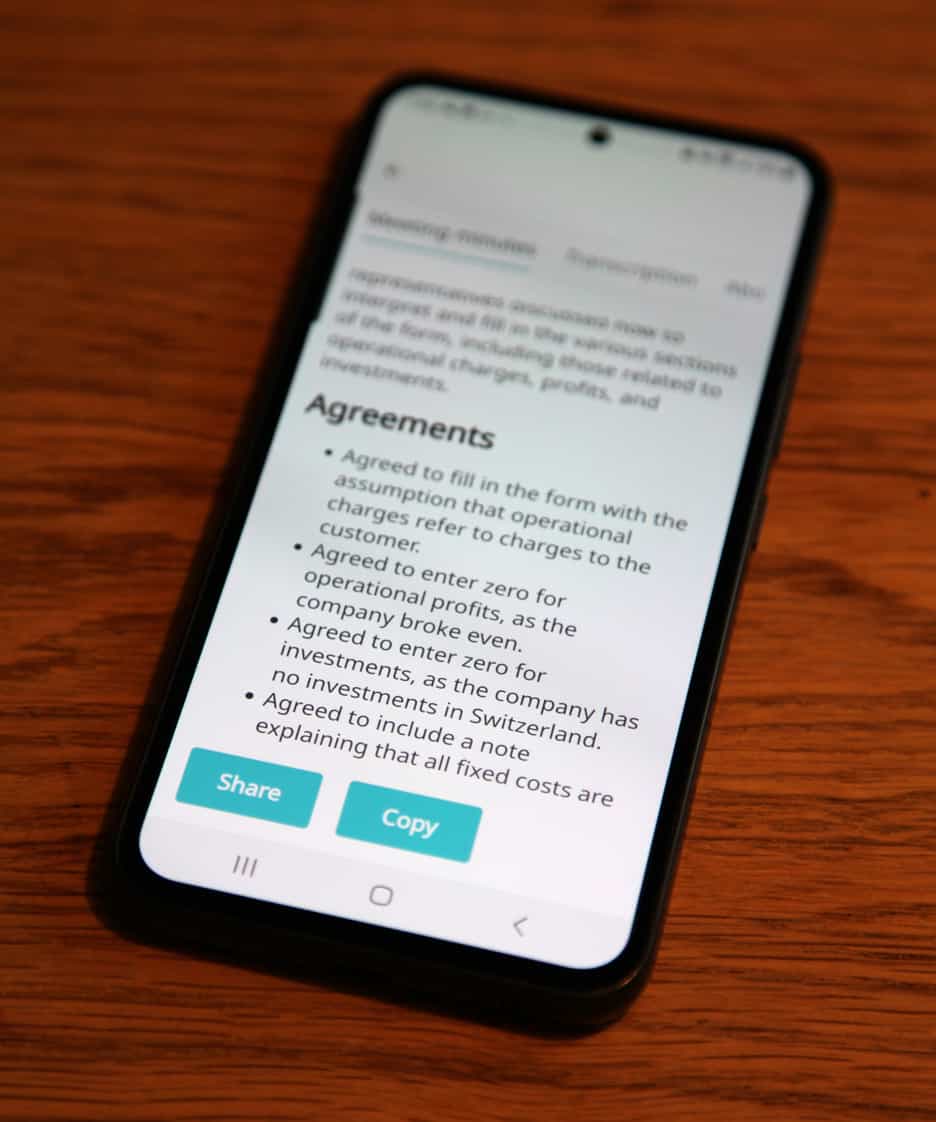 Conclusion
Through this post, we've taken a significant trek to help you produce solid, valuable meeting minutes. We've examined points like understanding what meeting minutes mean, why they matter, how to structure them, and of course, the different types that exist. Plus, we've shared some pointers on what to do (and not do) when writing your meeting minutes.
We also included tips on how to make sure your meeting minutes are as accurate as possible. Good minutes don't just serve as a record – they're a written reflection of your meetings. Ensuring they're complete and accurate ads value.
Would you like a tip to make things easier? Try out Sonetel's uniquely crafted software. It lightens your workload. With the Sonetel App minutes taking feature, you can change the game in favor of productivity. It's more than just digital note-taking – it's giving you freedom, encouraging your active participation in meetings. Let's explain it more clearly.
Simple process.
Just log into the Sonetel app and select the "Meeting Minutes" option – that's when it all begins.
Works with audio and video


Regardless of whether your meeting takes place over audio or video, our AI can handle either. It transfigures your recordings into perfect transcriptions with ease.

Accuracy


With Sonetel, neither do you need to worry about the accuracy of your meeting minutes, nor leave it to chance.
Our App strives to do more than just transcribe. It works to condense, identifies agreements and suggestions, points out actions, and offers a comprehensive meeting recap. Plus, it helps you dodge those small, common yet vexing mistakes that can sneak into handwritten minutes.
In sum, drafting accurate and thorough meeting minutes is never a straightforward task. Nevertheless, an understanding, regular practice, complemented by technology, can make this task more manageable. At Sonetel, we're dedicated to being your reliable tech friend. I'm confident that our software experience will be noteworthy for you.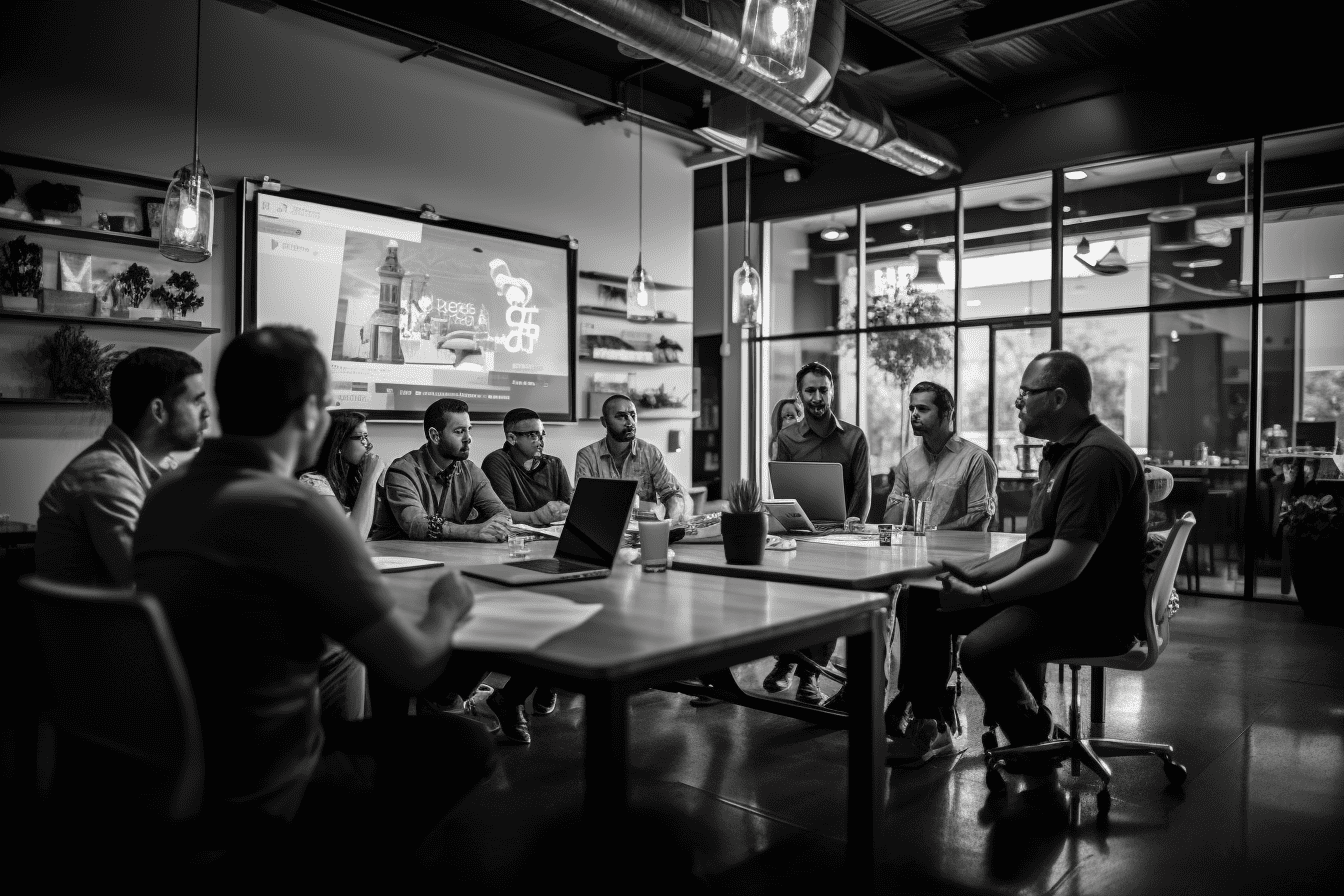 Frequently Asked Questions
Can/should you record a meeting on a digital audio recording?
Recording meetings? It's a yes and a no. Yes, because it helps you recall every detail. No, because of legal and privacy factors. Ask everyone if they're okay with it before pressing 'Record.' This respects their privacy and openness in communication. So, it's useful to record for minutes, but stay aware of the law and always get permission.
How to prepare meeting minutes?
Preparation begins before the meeting. Knowing the agenda is key. In the meeting, jot down key points quick or record with a voice recorder. Draft a basic version immediately after the meeting. Avoid fancy language. Check it twice, revise if needed. Let others review and approve them. Then share them with all attendees. It's simple.
How to take meeting minutes?
Minute-taking needs a focus on the gist, not a word-by-word record. Mark down the date, time, attendees, and key decisions. Keep your language clear and to the point. Try to describe actions, agreements, and tasks assigned. Falling behind? Use a digital recorder, transcribe after. Sonetel's Meeting Minutes feature helps simplify this process and ensure a complete record of the discussion.
Who should read minutes of the meeting?
Who reads the minutes depends on the situation. Usually, everyone involved should read them. Absentees can catch up this way. Absent stakeholders might find it useful too. Anyone interested in what happened at a meeting can benefit from them. Keep it simple and clear for everyone to understand.