How to take effective meeting minutes
Ever find yourself stuck in chaotic meetings without clear outcomes? This happens when efficient meeting minutes aren't captured. The result? Lack of clarity, missed opportunities, and participant confusion.
In my 35-year career, I've taken meeting minutes at board meetings, team meetings, for NGOs, and more. Over time, I've come to realize the vital role of well-structured and prompt minutes.
Studies from the National Center for Biotechnology Information reveal that professionals spend nearly half their workday—about 47%—in meetings. There's a clear link between effective meetings and productivity. Curious? Get more details here.
In this article, we'll explore tactics for taking effective meeting minutes. With these strategies, you can significantly enhance your meeting outcomes.
Understanding the importance of meeting minutes
Meeting minutes. They seem like a simple concept, but they're crucial for organizing communication and efficient decision-making within any company. In our fast-paced and increasingly digital world, knowing how to take meeting minutes effectively isn't just a nice-to-have skill. It's crucial. But why so?
Allow me to explain.
Documenting Decisions
Clarity. That's the main advantage of meeting minutes. During meetings, decisions are made, deadlines laid down and tasks assigned – a familiar scenario. However, the real confusion starts when no comprehensive record of these outcomes is available. With the absence of such records, uncertainty becomes an unwanted guest. By documenting these decisions in your meeting minutes, you're creating an easily accessible, clear and sequential document. This might ultimately prevent conflicts and misunderstandings.
Accountability
Responsibility. Well-written meeting minutes can pinpoint who should do what. This not only keeps everyone accountable but also allows for progress tracking. If any action item falls short on completion, your meeting minutes can provide a reference point. It let us understand what went wrong. Hence, meeting minutes pave way for efficient performance checks.
Structure
Organization. Meeting minutes act as a structured snapshot of everything that transpired in a meeting. Instead of sifting through countless emails, messages or notes, a single summary document conserves time and effort for everyone in the team. This approach to efficiency is the highlight of meeting minutes. They also help in making sure the meeting stayed on course and remained organized.
Legal Compliance
Legality. For certain types of meetings, like Annual General Meetings (AGMs), and in certain jurisdictions, maintaining meeting minutes is an official requirement. Non-compliance may lead to fines or legal issues. Thus, being consistent in taking high-quality meeting minutes shows that your business takes legal obligations seriously.
Hopefully, you now understand that meeting minutes don't just mean penciling in notes. They form a vital communication tool and significantly aid your company's productivity, efficiency, and workflow. I'll guide you further on crafting effective meeting minutes in the next sections, so stick around!
Breaking down the basics of effective meeting minutes
Ready to master taking meeting minutes? You're in a good place for that. We will delve right into the heart of effective meeting minutes. We'll cover what they are, how to come up with them, and how action items and agendas fit into the picture.
We'll start at the beginning. Meeting minutes aren't subpoenas of each spoken word. More, they are strategic accounts of key talking points, decisions made, and tasks proposed. They are vital within your organizational toolkit.
Action Items: The Secret Sauce to Meeting Productivity
How will you add a productivity boost to seemingly endless meetings? Well, the magic formula involves creating clear action items. These are tasks allotted to individuals during your meeting. They come with crystal clear directions about what needs completion, by whom, and when.
Clarity: Action items should be clear, direct and, to the point. Vague phrases can distort meaning and disrupt progress.
Task Ownership: Assign every task to an individual. Everybody should know who's accountable for what action.
Record: Make a record of these tasks in your meeting minutes for future use and action.
Bear in mind, action items give your minutes their pulse. Generating and managing them brings life to your meeting discussions.
Linking Agendas and Minutes: The Yin and Yang
Action items form the heart of your minutes, meeting agenda acts like the spine. True that! A well-devised agenda paves the base for eminent meeting minutes. Let's get down to the logic:
Structure: Make the meeting agenda your blueprint for your minutes. It assists in keeping notes tidy and focused.
Sequencing: Under each item on the agenda, note decisions and standout points. They should follow the order of their discussion to ensure simple recollection for attendees.
A common misunderstanding however, but your meeting minutes are different from your meeting agendas. While an agenda helps outline the plan, minutes record what has been discussed. When combined cleverly, they form a winning formula for effective meeting minutes.
A nifty tip from us: always have a copy of your agenda while crafting your minutes. Just as a sculptor draws upon a model for inspiration, draw from your agenda to shape your minutes.
What's the core message? Learning to note down meeting minutes involves the expertise of jotting down important info and action items according to the meeting agenda. Ace that and you're one step closer to becoming a productivity ninja. The hidden ace? Bidding farewell to the post-meeting misery!
Shortly, we'll talk about preparing for a meeting to make sure you scribe top-tier minutes. Hence, stay tuned.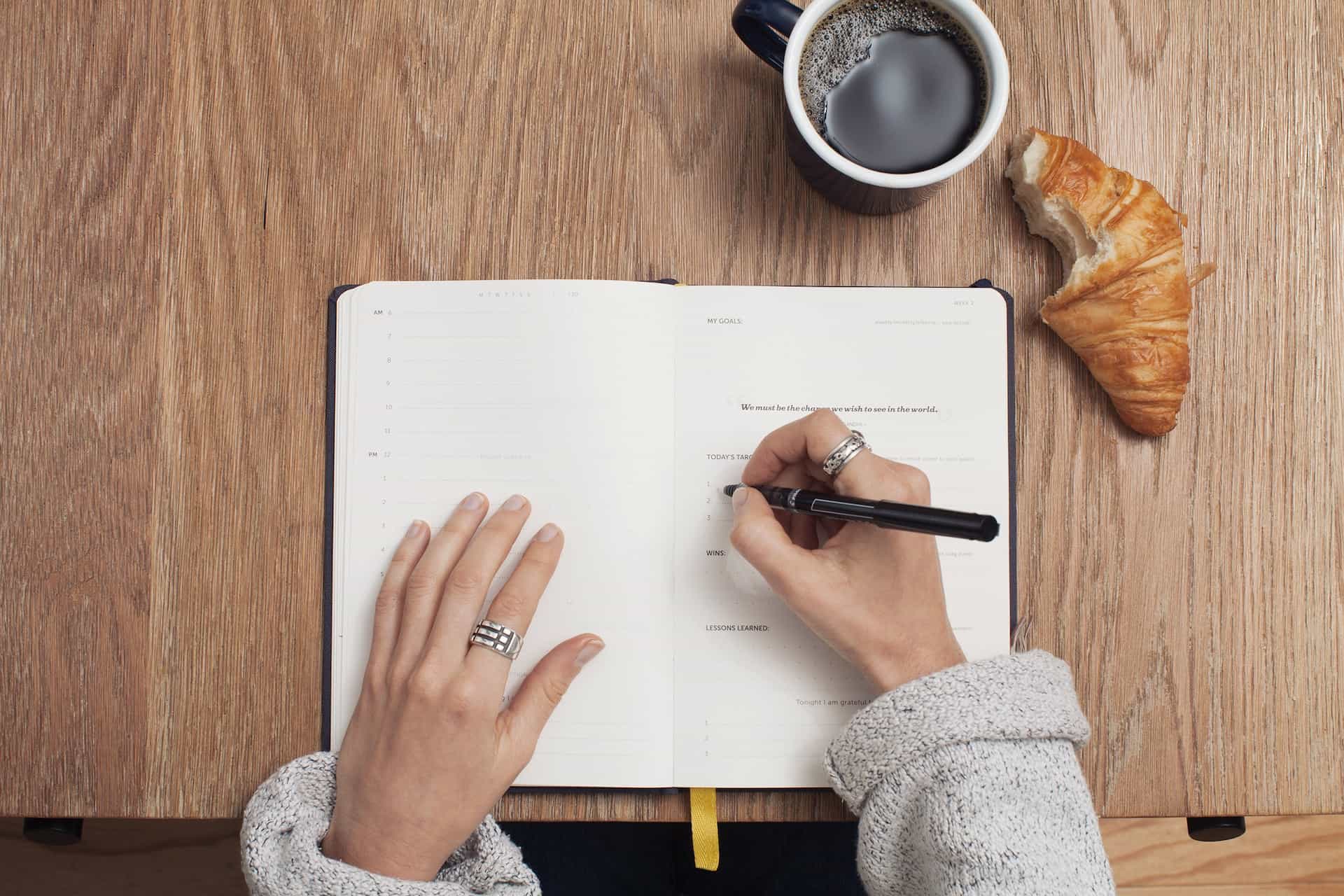 Developing a strategic approach for taking meeting minutes
Developing a strategy for productive meetings draws a clear path. It takes away disarray and builds actionable results. A touch of preparation and organization paves the way for effective meeting minutes. Let's begin with what you can do *before* the meeting begins.
Preparation in enhancing meeting minutes
Visualize attending a film at its midpoint without a clue. It's like swimming without a raft. Walking into a meeting without prep can have a similar effect, and leads to ineffective meeting minutes. Good preparation can avert these issues.
Get Acquainted: Know the meeting agenda beforehand. It's no different than understanding a movie's plot synopsis before viewing it. This gives you a preview of what's to come in the meeting.
Create a Structure: Don't begin note-taking on a blank page. Develop an outline to follow, complete with placeholders for discussion points, actions, and decisions. Your notes will then take shape as the meeting unfolds, minimizing the risk of overlooking key details.
Break the Ice: If there are new faces at the meeting, go make an introduction. Building connections supports ease in note-taking and enhances the quality of your meeting minutes.
A common question arises, "What next after note-taking?" Well, we are just getting warmed up.
Translating notes into meaningful action items
Without a purpose, notes are just words on a page. That's where action items come in – the tasks and decisions that emerge from your notes during the meeting. Here's some guidance on how to convert your notes into meaningful action items:
Catch the Essentials: Don't scribble down every word. Focus on capturing important points. Listen for new tasks, deadlines, and who gets assigned them.
Highlight Takeaways: After each discussion, briefly summarize key takeaways. Doing so aids in identifying action items within your notes.
Use Bullet Points: Phrase action items as short, stand-alone sentences. This enables everyone to easily understand the main points, avoiding any confusion.
For instance, notes from a meeting that mention a new marketing idea could have an action item like this: "Tom will outline a preliminary plan for proposed marketing strategy by next week."
Remember, idle action items merely adorn your notes. Keep track of each task, follow up, and all the way till it gets checked off.
Forming a strategic pathway simplifies things without missing key aspects. Now, let's delve into the differences between meeting minutes and meeting notes.
Comparing meeting minutes and meeting notes
Keen on organizing effective meetings? Understand the difference between meeting notes and minutes. It's time to deep dive into these terms.
Defining meeting notes and meeting minutes
Meeting Notes: These come to life during a meeting itself. They capture key ideas, striking points, and core takeaways, serving as a sketch of the meeting's progress. Picture them as a quick jotting on a napkin, done while you're still at the meeting table.
Meeting Minutes: These are more formal. They emerge as an official record of made decisions, allocated tasks, and meeting outcomes after the gathering has concluded. Accuracy matters. Think of them as a detailed analysis after a soccer game, complete with firm facts and figures.
Distinction between meeting minutes vs notes
At first glance, notes and minutes might seem similar. However, there are clear differences when you look closer. Time to bring out those contrast glasses.
Time of Creation: How about their origin? Well, you produce meeting notes during the meeting. Meeting minutes, though, take shape afterwards.
Formality: Notes fairly represent rough doodlings whereas the minutes contain a spotless, official document.
Content: The focus of notes lies in the summary of talked points. Minutes, however, emphasize made decisions and assigned tasks.
Which should you incline towards? That largely depends on your meeting's nature and aim. Notes usually suffice for casual brainstorming session. But for a vital board meeting or where important decisions come into play, minutes make a better fit.
Surprising isn't it, how these two siblings have such distinct traits? Now, armed with basic understanding of either term and distinction between meeting minutes and notes, let's march towards unraveling ease of crafting clear and concise meeting minutes.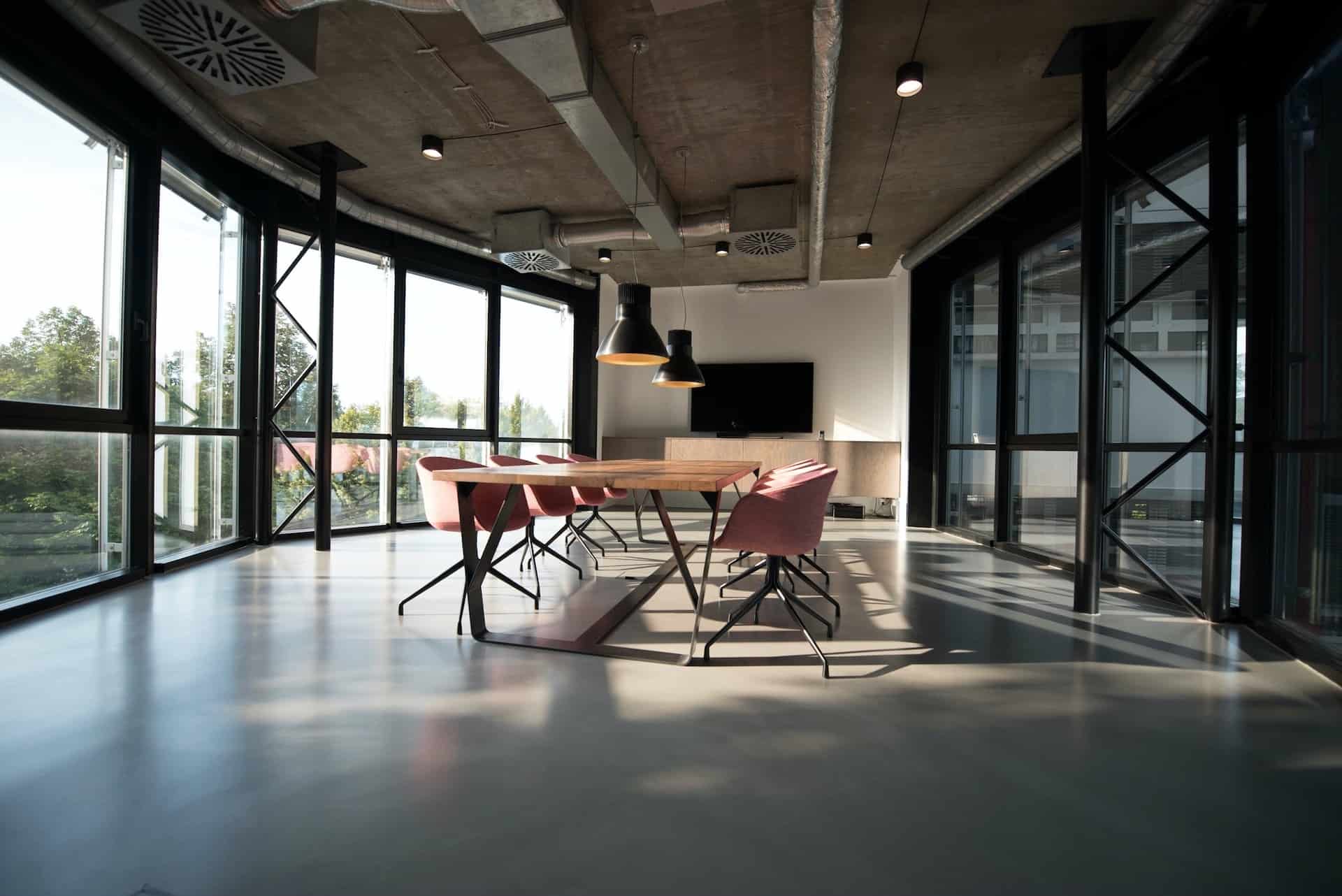 Providing Quality with Simplicity
Do you find that taking meeting minutes can feel like you're climbing a tall mountain? It doesn't have to be this way. By adopting the right strategies, anyone can produce minutes of high quality. Let's look at some simple techniques you can start using:
Preparation. Bear in mind the agenda before the meeting. Having an oversight of the topics to be covered creates structure and avoids unexpected items. Much like how a cook preps his ingredients before starting to cook, your preparation matters significantly.
Active Participation. Mere observation won't help, join in the discussions. Paradoxically, being involved promotes understanding. Augmented by savvy note taking, your minutes will be accurate, rich in details and carry more weight.
Distill, don't Dilute. It's important to note that your minutes should not be a verbose record. They are meant to convey the crux of the discussion, not echo every sentence spoken. Concentrate on decisions made, action items and key takeaways.
We've now taken care of creating quality meeting minutes. Yet half our job is still undone. The other half deals with the effective management of all the acquired information. It's almost like playing a game of Jenga – each piece of information delicately placed, the smallest wrong move can cause chaos. So how do we handle this?
Imagine a tool that helps you transcribe meeting talks, and even better, compiles them into a brief and informative summary. If you're pondering about the existence of such a tool, it's time to smile!
I would like to introduce you to our feature at Sonetel, the Meeting Minutes. It does exactly what you just conjured up. Armed with AI, our tool effortlessly transforms your meeting recordings into well-structured minutes. It's a respite for stressed note-takers. Voila! Just follow the suggested strategies and adopt our tool. Doing so will enable you to become proficient in the art of taking meeting minutes very soon.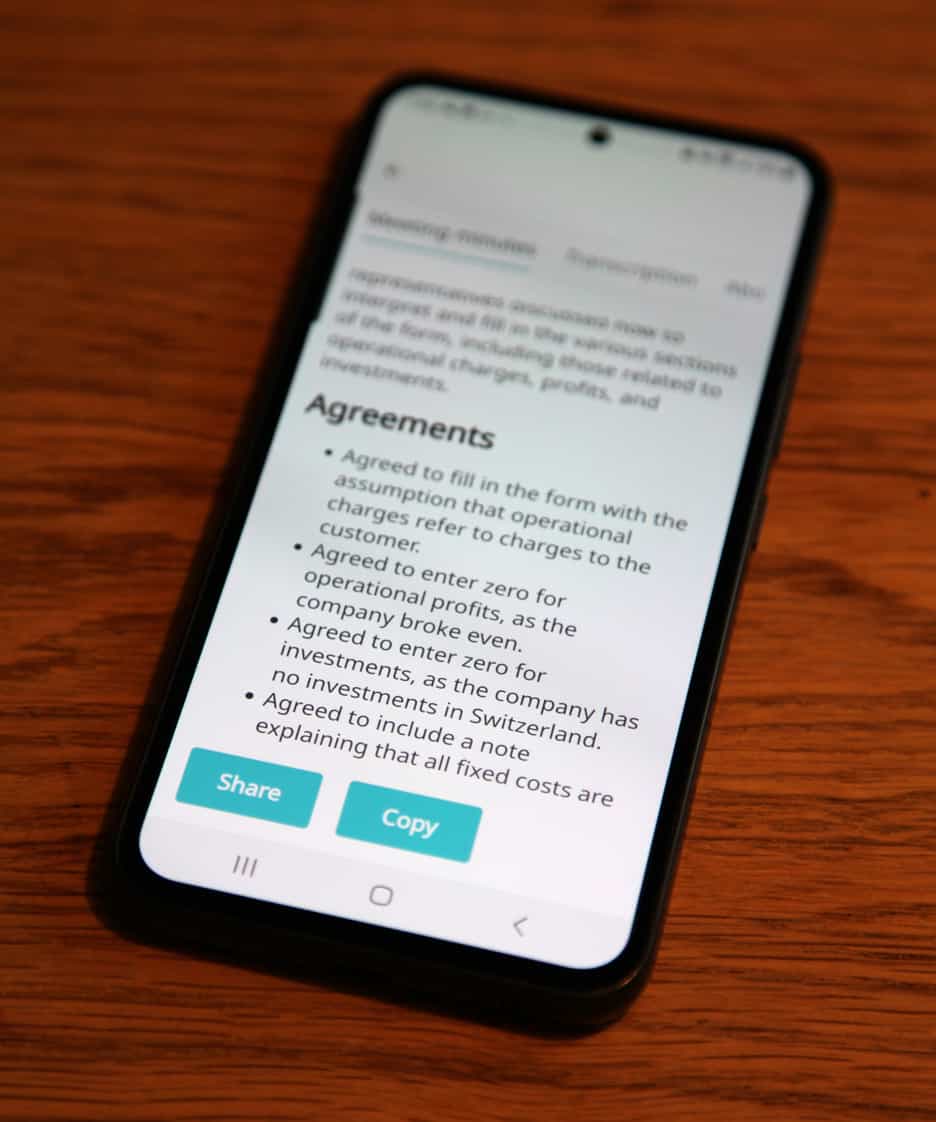 Conclusion
You have come a long way. You now understand the role of meeting minutes in a business setup. You've uncovered the basics, saw the need for preparing beforehand, and taken away the essence of how to derive action steps from your notes. Further still, you can distinguish between simple meeting notes and minutes.
On this journey, you aimed for understanding complex discussions with simplicity. Achieving solid communication blended with effectiveness and leading to productive business meetings. As we keep moving forward, remember our discussions on practical examples and useful tips. This knowledge will help you sidestep common issues and take full advantage of this article's benefits.
We, as organizers of brainstorming sessions, must stay sharp. Our minutes should act as a guiding light for the rest of our team. Guiding them through the maze of various ideas and discussions.
It's quite common for even the most organized minute-takers to feel overwhelmed sometimes. That's where we, at Sonetel, come to help. Our cutting-edge software simplifies your journey. It brings in a Meeting Minutes feature that can accurately transcribe your discussions into clear, brief summaries, and store all previous meetings. With this, every meeting, every decision, serves an intent and adds momentum to your business journey.
Let's not forget, at the end of it all, "Action bears more weight than words." Make your meetings resonate. Make each word count. By implementing the strategies covered in this piece, you will not only enhance your minute-taking skills but also become a key player in decision-making.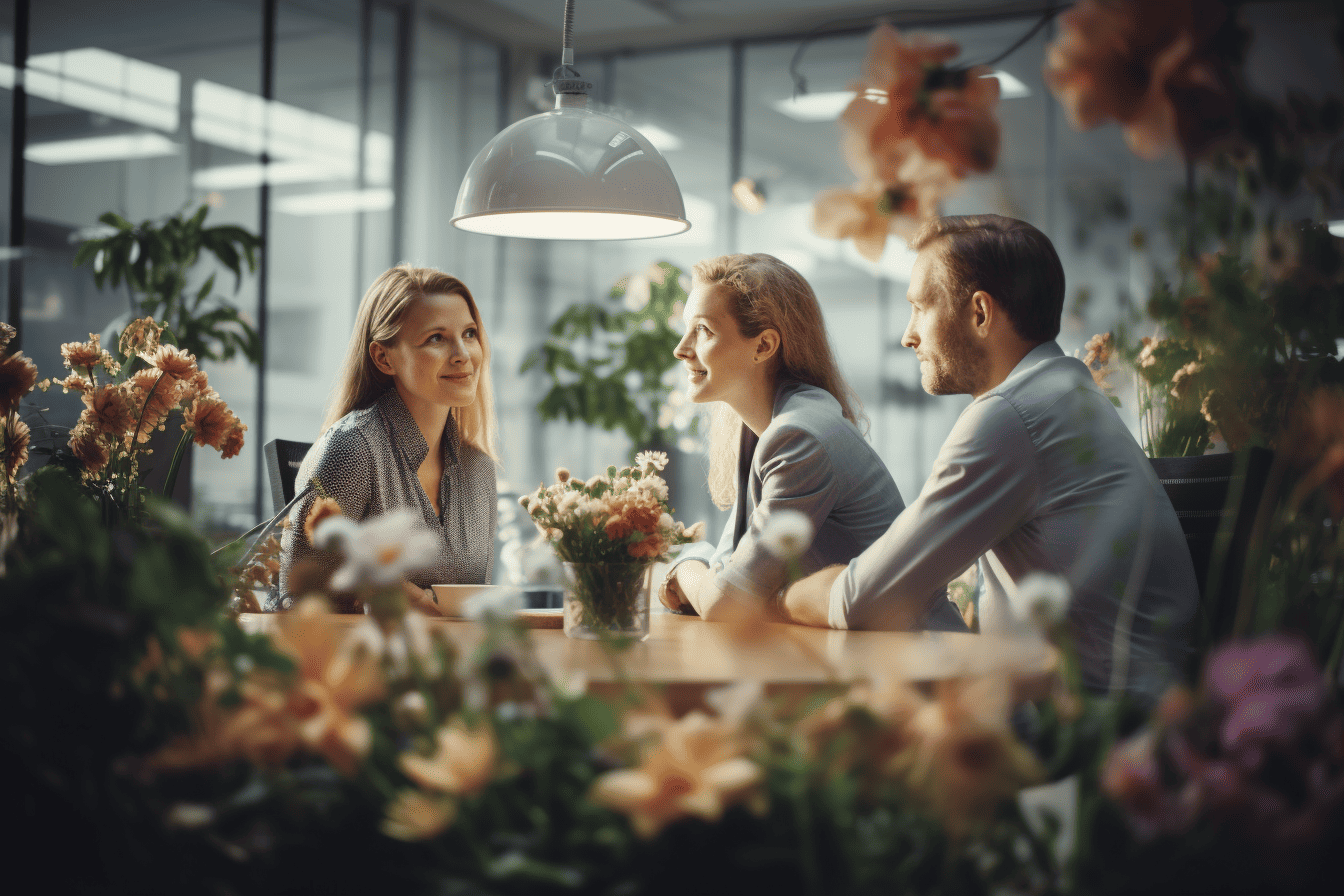 FAQ
What are the benefits of taking meeting minutes?
Keeping track of what happened during a meeting is super important. By writing down minutes, you're promoting honesty and responsibility in your business.
Clarity. Meeting minutes give a detailed summary of your meeting. This means you won't miss or misunderstand anything important.
Organisation. Minutes act as a guide reminding you what you discussed, what decisions were agreed, and who got given which tasks.
Communication. They're a great way to circulate key details to everyone – even those who couldn't be there.
Accountability. By tracking who gets assigned specific tasks, minutes make responsibility clear.
Memory aid. They're also a valuable tool for remembering actions, discussions, and decisions from past meetings.
What are some strategies for taking effective meeting minutes?
Taking excellent meeting minutes fittingly can be an art. It needs time and practice to get right. But here are simple tips to help you improve:
Prepare early. It helps to know the meeting agenda beforehand. And, create a template for your minutes too.
Be concise. Only include the relevant details – you don't need to capture everything. Just the essence of the meeting.
Action-oriented. Make sure you show who's responsible for what in your notes.
Real-time recording. Take notes during the meeting. It's easier when things are still fresh.
How to take meeting notes efficiently?
Taking notes in a meeting can feel hard, but don't worry. Here are simple tips to raise your note-taking skills:
Listen actively. Concentrate on the discussions, not writing lots of words. That way, you can identify key points.
Use tech tools. Tools like note-taking apps and software can revolutionize your note-taking.
Prioritize points. Ignore unimportant stuff. Focus solely on things that are relevant to the meeting's aims and results.
Write clear sentences. Don't use fancy language. Keep it simple so everyone can understand them when they look at the notes again.
What is the difference between meeting minutes and meeting notes?
People often use "notes" and "minutes" as if they mean the same. But, they differ when you use them in professional environments.
Intent. Meeting notes are generally informal and for personal use, just key points to help remember things later. But, meeting minutes are more official, being shared with everyone at the meeting.
Structure. Notes can be messy and personalized, while minutes follow a stricter layout, detailing who attended, what was covered, any decisions made, and what tasks were set.
Distribution. You generally keep notes for yourself, but you need to circulate minutes among all those who came to the meeting.