The Importance of Taking Meeting Minutes for Productive Meetings
Are you often trapped in meetings that appear to gobble up your valuable time with negligible outcomes?
As a long-standing entrepreneur, I've sat in numerous meetings and I've seen the true value of taking meeting minutes. It's an essential tool to effectively encapsulate and chronicle the discussion and results.
Research studies, including one by Harvard Business Review, reveal that executives burn nearly 23 hours a week in meetings. Majority of this time often goes to waste due to poor conduct and inefficiency.
Here in this article, you'll uncover the key reasons why taking minutes at meetings is necessary, and how it can significantly boost the productivity of your meetings.
Understanding Meeting Minutes
Let's talk about a key practice in business communication: taking minutes of meetings. But what does that mean? Well, meeting minutes are short, concise records of important points discussed and actions decided upon in a professional meeting.
Meeting minutes aren't the full script of a meeting. They highlight the important parts. They usually contain:
Attendees: Meeting members, including their roles, are listed. This aids in keeping track of responsibilities.
Topics: All issues tackled in the meeting get documented.
Decisions: All milestone decisions and agreements are included – a key element for every productive meeting.
Action Items: Who needs to do what? Here the tasks are clarified and the responsible persons identified.
Many people undervalue well-structured meeting minutes. However, they have a knack for boosting productivity. They streamline communication, making sure everyone's literally on the same page. Serving as an official record, they bridge the gap between meeting goals and actual results. They are far from unimportant scribbles taken down as notes during meetings.
Look at meetings as vehicles propelling your business forward. Now, think of meeting minutes as your skilled and reliable drivers. As we explore this topic, you'll discover their importance in productive meetings.
Remember though, any tool's real value depends on the skill of the user. Misconceptions can mislead you. Taking meeting minutes is more about capturing the essence of discussions rather than every spoken word. I soon touch upon strategies to excel in minute taking. For now, let's focus on the crucial role of meeting minutes. Ready to move forward?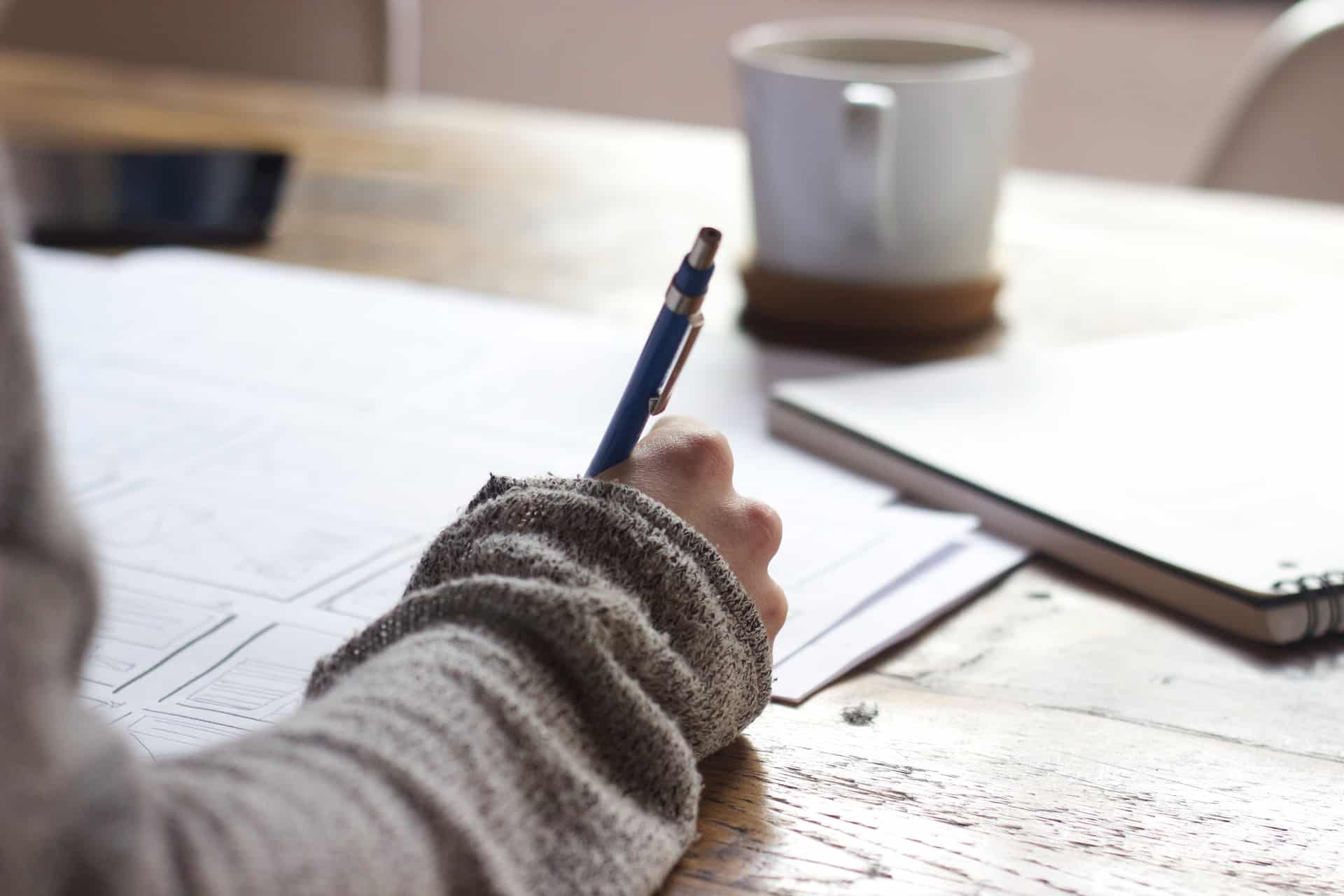 Why are Meeting Minutes Important?
At times, you might ponder, "Why are meeting minutes vital?" If you had such a question in your mind, that's a good start. But if not, let us enlighten you about their crucial role in ensuring meeting productivity.
Accountability. Meeting minutes act like overseers, keeping attendees in check for tasks assigned. It's a formal record of actions, decisions, and tasks agreed upon. No one can shrug off a task claiming to forget it, as it's documented and shared with the team.
Reference Point. They serve as a beacon for significant decisions made during meetings. Any participant can revisit these minutes for a precise recall of discussions and decisions.
Increased Attention. The awareness that critical elements are documented encourages participants to pay undivided attention to discussions. This minimizes the possibility of confusions or misunderstandings.
Prevents Redundancy. Meeting minutes stand guard against revisiting settled matters. If a settled issue pops up, the minutes can confirm this, preventing unnecessary repetitions and saving precious time.
Performance Tracker. Meeting minutes paint a clear picture of each meeting's results, aiding in gauging the team's progress and efficiency in due time.
Improves Communication. Meeting minutes amplify team communication and openness. Foreknowledge of the plan, deadlines, and assigned roles translates into a much more effective, well-synchronized team.
Some might argue that meeting minutes are just formalities, lacking real benefits. However, they play a far more valuable role than just a mere documentation. Without properly documented minutes, meetings can turn chaotic, objectives can get blurred, and outcomes might become dubious.
A practical tip I can give you is to assign the task of noting down meeting minutes to a specific person before each meeting. In this way, everyone knows whom to approach if they miss or misunderstand any salient points during the meeting.
In a nutshell, meeting minutes give a clear structure of every significant aspect discussed during the meeting. That makes them a priceless asset for any team aiming for productivity and effciency. The importance of meeting minutes must be apparent by now.
We're not stopping here. We will further delve into how minutes contribute during and post meetings to enhance their overall productivity.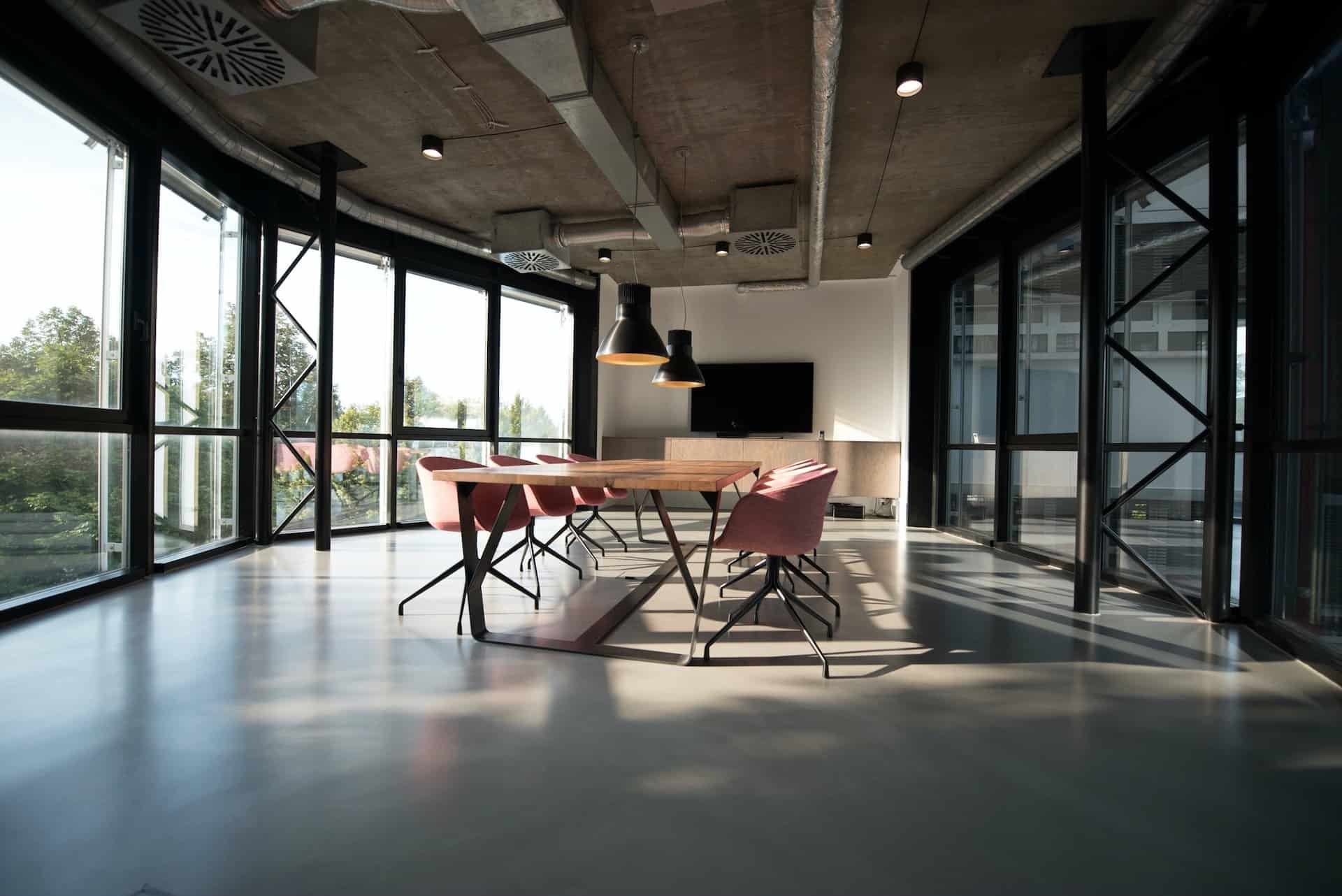 The Role of Minutes in Meetings
Efficiency in a company often relies on productive meetings. They're our forum for brainstorming, making key decisions and enhancing team spirit. An overlooked yet crucial aspect of these gatherings involves the 'role of minutes'. Delving into this topic helps add structure to our understanding.
Minutes as Memory Aids
Imagine this. You've come out of a rigorous strategy meeting, bursting with ideas, crucial points, and actions. How do you ensure nothing slips through the cracks? Here, minutes prove their worth. Noting down everything spoken, we can convert a whirlwind of information into structured knowledge. A detail missed becomes a thing of the past.
Tip: Commit all key decisions, proposals, and task assignments to the minutes. It'll enhance clarity, and layoffs any potential disputes.
Groundwork for Future Meetings
Minutes aren't only useful for the meeting they document. They set the stage for future discussions, helping to develop the agenda and monitor progress. Minutes guide the flow of a meeting like a dependable roadmap, ensuring continuity.
Misconception Alert: Some think of minutes as merely documents of the past. On the contrary, they serve as an effective tool in planning for what's next.
Ensuring Accountability & Action
We don't participate in meetings to merely chat. They're supposed to galvanize activity, right? But, without accurate records, tasks could get lost in translation. Herein lies another crucial function of meeting minutes. They designate who's answerable to what, keeping everyone accountable. Soon, every participant realizes that they can't shun their responsibilities.
Practical Tip: When assigning tasks, clarify deadlines. Precise due dates will encourage prompt follow-ups.
Keeping Absentees in the Loop
Think of a team member who couldn't be part of an important meeting. Without minutes, they're left navigating the darkness. Fortunately, well-drafted minutes bring these absentees up to speed, aligning them with ongoing tasks. This proves that minutes foster inclusivity too.
Conjointly, these roles contribute to the efficacy of meetings and overall team performance. Just like gears inside a clock need lubrication, minutes help maintain smooth functioning meetings. Bear in mind, well-prepared minutes control meetings. Unmanaged meetings might spell chaos. The choice remains with you.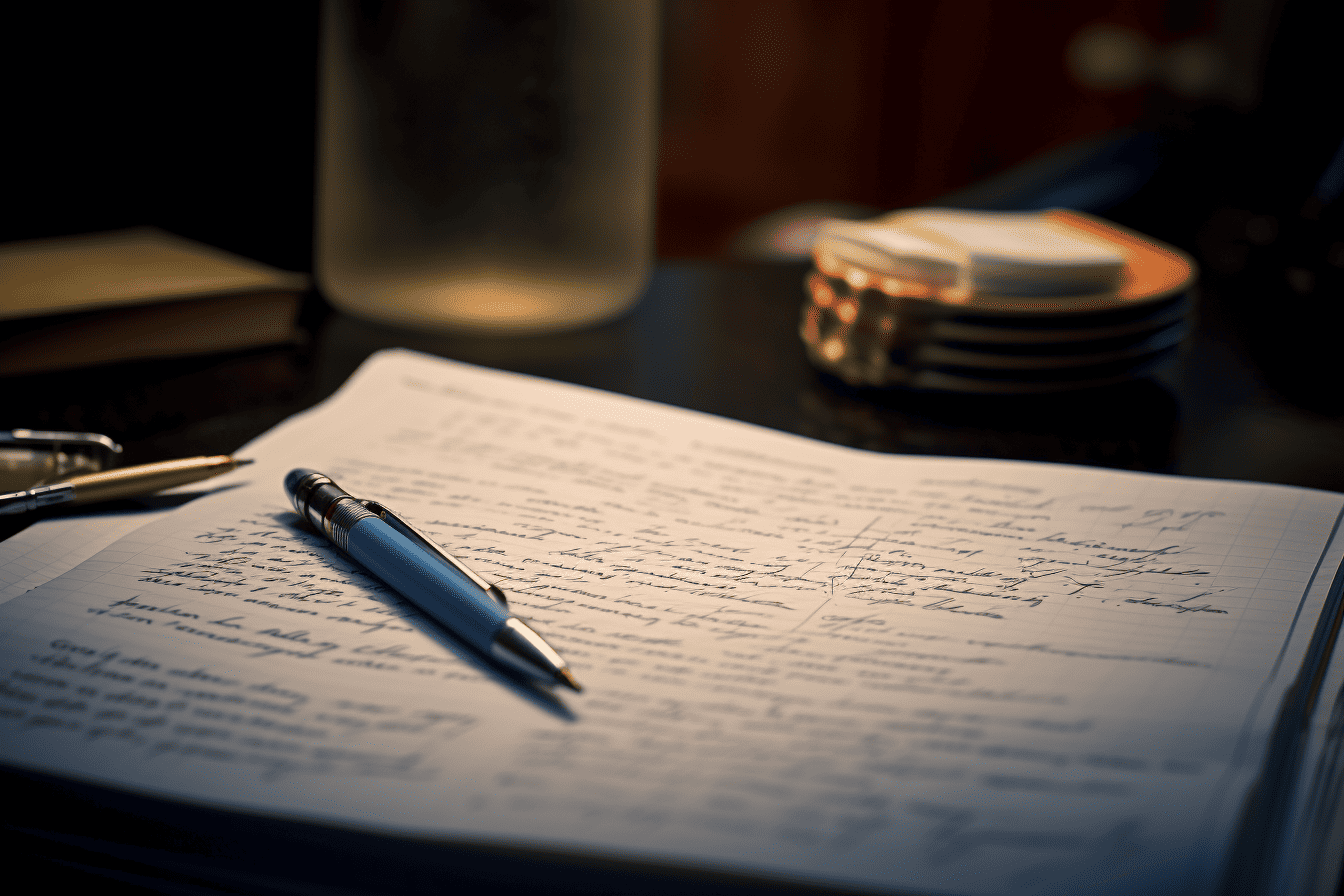 Minute Taking
Here's some insight into minute taking. It isn't as simple as writing up some notes, or getting the idea of a discussion. On the contrary, minute taking enhances the usefulness of a meeting by promoting clarity among team members. So, how can we accomplish this effectively?
Best Practices
Let's discuss the best practices. This way, minute taking will be an achievable task for you:
Getting Ready. Prior to any meeting, going over the agenda should be your top priority. Prepare yourself with the necessary documents and equip yourself with knowledge about the topics. Thus, your minute taking will hit the right note.
Attentiveness. Throughout the meeting, it's vital to maintain absolute focus. Grasping every detail counts. With keen and alert listening, the odds of missing key topics goes down.
Clarity. Maintain clarity in your notes for effective minutes. Clearly exclude unimportant chatter and retain crucial remarks. Your task would be to pen down short and crisp sentences that embody the discussions.
Pertinence. Make sure every decision, action point and assignment gets noted accurately. Your team will need these essential details for future reference.
Checking. Once the meeting ends, it's time to check your notes for any errors while you have a fresh memory of the discussions. This can keep you from leaving any gaps in the information.
Sharing. At last, distribute the drafted minutes promptly after the meeting. This way, your team members can spring into action based on the decisions made.
Importance of Agenda and Minutes
Picturing an agenda and minutes as a shiny gold coin might help. Each side represents value. Both are crucial to any business meeting. Let's explore how:
Outline. Any meeting hinges on its agenda. It gives the meeting a structure, steering it in the desired direction. It outlines what needs attention most and prioritizes accordingly.
Productivity. Minutes go hand-in-hand with the agenda. They provide a written record of the discussion and decisions. This enforces accountability ensuring that tasks discussed during the meeting are carried out.
Benchmark. Both agenda and minutes serve as benchmarks for future meetings. You can assess progress against the agenda. Minutes help track actions and decisions.
Engagement. An agenda can stimulate active engagement, motivating participants to come prepared. Minutes ensure that individuals follow through with their commitments.
Conveying Info. Together, an agenda and minutes facilitate effective communication within the team, keeping everyone on the same wavelength – literally!
To conclude, an agenda paves the way, and minutes make sure it wasn't in vain, turning meetings into a springboard for action and progress.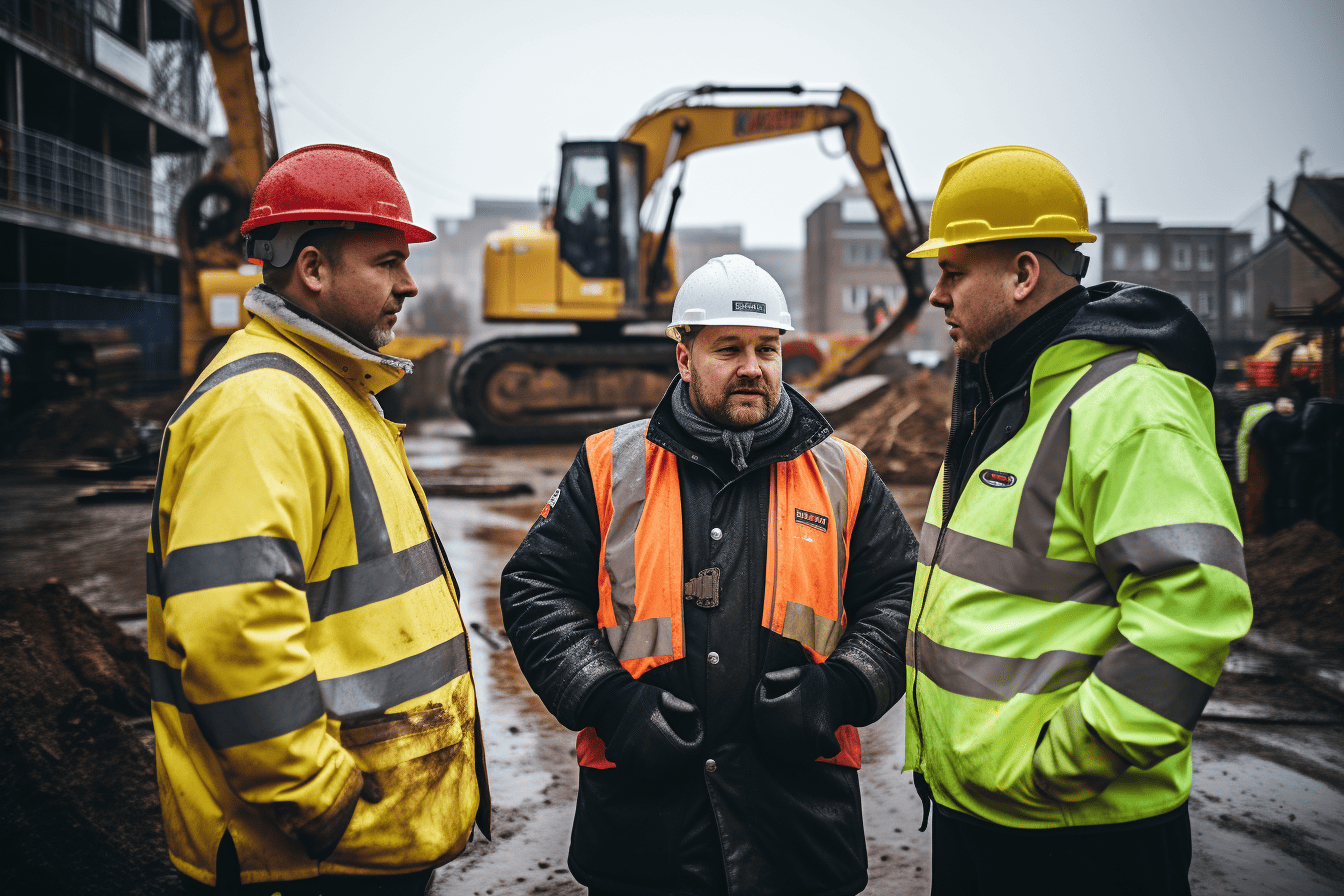 How Meeting Minutes Drive Action
First, picture a football game with no referee. Chaos, right? Meetings without minutes can be just as disorderly. Minutes not only supply a structure, they act as an efficient operator. They propel action and ensure team members stay accountable.
Meeting Minutes – The Referees in Meetings
Meeting minutes play as referees in the business arena. They help set things in motion as decided in the meeting. Without them, it's like playing blindfolded. But they guide you to make sure you net some goals. It's like owning the ball for most of the match.
The Action-Driver
Measuring the worth of meeting minutes in fostering accountability gives interesting results.
Clarity. Actions decided in meetings can be hazy. Minutes cut through this confusion, placing clear directives. This clarity inspires team members to act without doubt.
Task Assignments. Minutes shed light on who's responsible for which task. It drives team members to act, understanding their duties.
Deadline reinforcements. Timeframes indicated in minutes usher swift operation. After all, a goal without a deadline remains solely a dream.
Meeting Minutes – The Accountability Manifesto
Keeping accountability in check is a key role of meeting minutes. Consider this, accountability can turn an organization's productivity around. It sets apart a dream team from a team of random players.
Follow-ups. Minutes offer a reference point for tracking progress and doing follow-ups. It calls for answerability since everyone knows what they should deliver.
Performance Check. Minutes work as a tool to evaluate performance. When team members know their performance is under scrutiny, they're stirred into action.
Transparency Boost. Who said what, recorded in the minutes, fules transparency and honesty between team members. Above board – this approach indeed defines running a business.
We must clarify that minutes aren't word-for-word records. They represent key decisions and instructions. So, are meeting minutes and action tasting the age-old chicken and egg riddle? Well, minutes can't create actions. These actions spring from effective discussions. However, I believe, minutes guide these actions to fruitfulness. So, make sure you've got your minutes in order to ensure a productive meeting.
On that note, are we ready to press forward? To look at the practical side of taking minutes? Let's do it.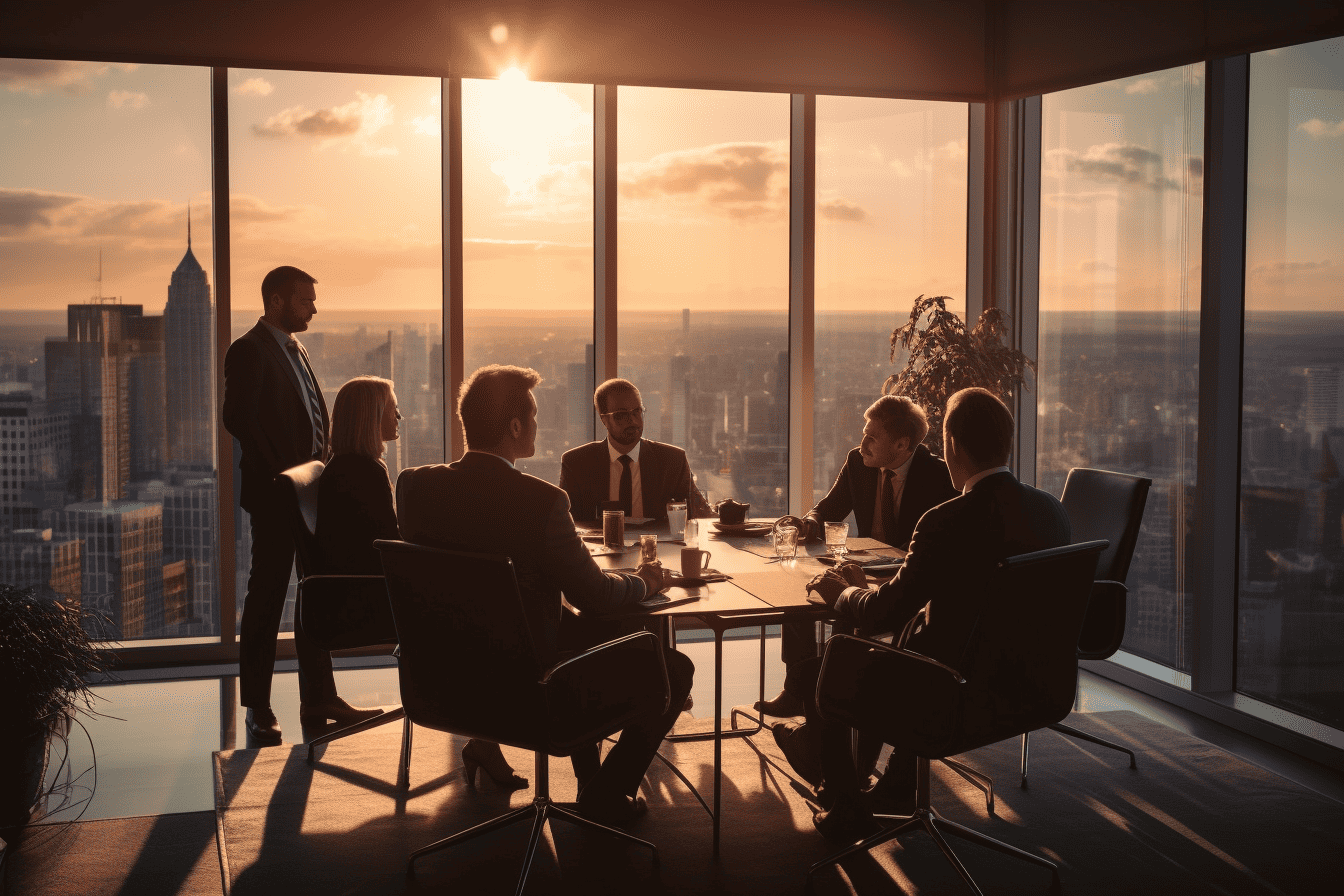 The Benefits of Meeting Minutes
Minutes of meetings are a key player in the business realm. Commonly neglected, their worth spills over two primary spaces – delivering legal cover and performing as a benchmark of success.
Meeting Minutes Offer Legal Protection
Imagine getting caught in a professional conflict with a colleague or a client. How can you back up your statement? The answer lies in meeting minutes.
These precise records of decisions and agreed actions serve a legal purpose.
Conflict resolution. Meeting minutes provide a neutral evidence of internal dialogues and decisions.
Transparent accountability. They clearly denote accountability and help ensure regulatory compliance.
Business assurance. They stand as proof in any future disputes.
As such, meeting minutes are safety nets. They aid in preventing disputes or misinterpretations.
Meeting Minutes as a Measuring Stick
On a different note, these minutes can guide your organization towards progress and efficiency.
Effective implementation of minutes yields several benefits:
Monitoring progress. These records enable you to track task execution and its current position.
Efficiency analysis. They play a part in figuring out how decisions impact overall productivity.
Strategic planning. Such minutes offer a base for future decision-making, giving past meetings fresh relevance.
Fundamentally, minutes transform abstract discussions into quantifiable, executable plans. Need to think about your organization's course? Check your minutes. Need insights on past decisions? Leaf through your compressed minutes.
Having explored the importance of meeting minutes, it's time we sail forward to comprehend how they drive actions and sustain team coherence.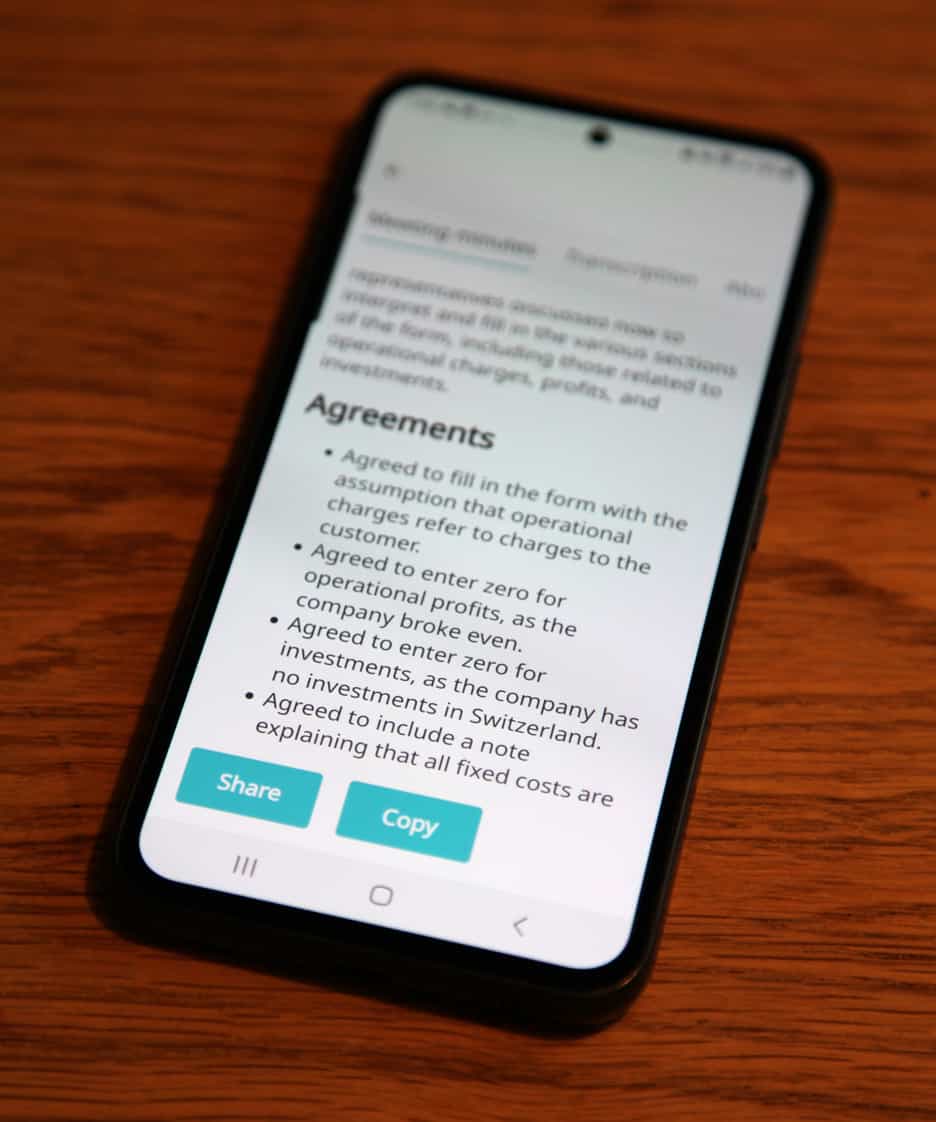 Summary
Meeting minutes breathe life into meetings. This article has underlined their importance. But how do we drive it home? Let's chat about why these minutes are invaluable.
Key Record: Minutes secure a concise overview of a meeting's upshot. They aren't only scribbled thoughts; they serve as an official, sanctioned, and noted timeline of decisions, tasks, and ideas put on the table. They foster an open atmosphere for all meeting participants.
Action Plan: Minutes set the stage for future progress. By capturing action items, responsibilities, and timeframes, they aid in ensuring that everyone involved completes given tasks.
Holistic Reference: Acting as a storehouse for significant chat and choices, minutes offer an entire record. They shed light on how the meeting went, in addition to its structure. They hold value in tracking improvements across multiple meetings, too.
Legal Safeguard: Don't forget, as lawful documents, minutes act as a shield against any potential issues down the line.
Nonetheless, remember that minutes won't magically rid meetings of disorder. The key lies in crafting effective, brief, and lucid minutes. Much like the agenda lays down the groundwork for the meeting, minutes encapsulate its spirit, set wheels in motion for the next steps, and aid in tracking the follow-up work.
Have you ever wondered if Sonetel could make your meetings more efficient? We have developed an easy-to-use tool – the Meeting Minutes feature in the Sonetel app. This handy tool does more than transcribe your meetings; it distills them into key points, decisions, suggestions, and action items. Our AI learns to create minutes that are both short and detailed, orderly yet easy to navigate. It cuts down on the usual post-meeting confusion, leaving you with more time to focus on progressing – getting things done!
In conclusion, we can't underplay the role of meeting minutes. They aren't a secondary consideration or a nice-to-have. They form an essential part of well-structured, organized, and productive meetings. With Sonetel's tools, entrepreneurs and small businesses worldwide can streamline this process. So don't let meeting minutes be an afterthought. Prioritize them!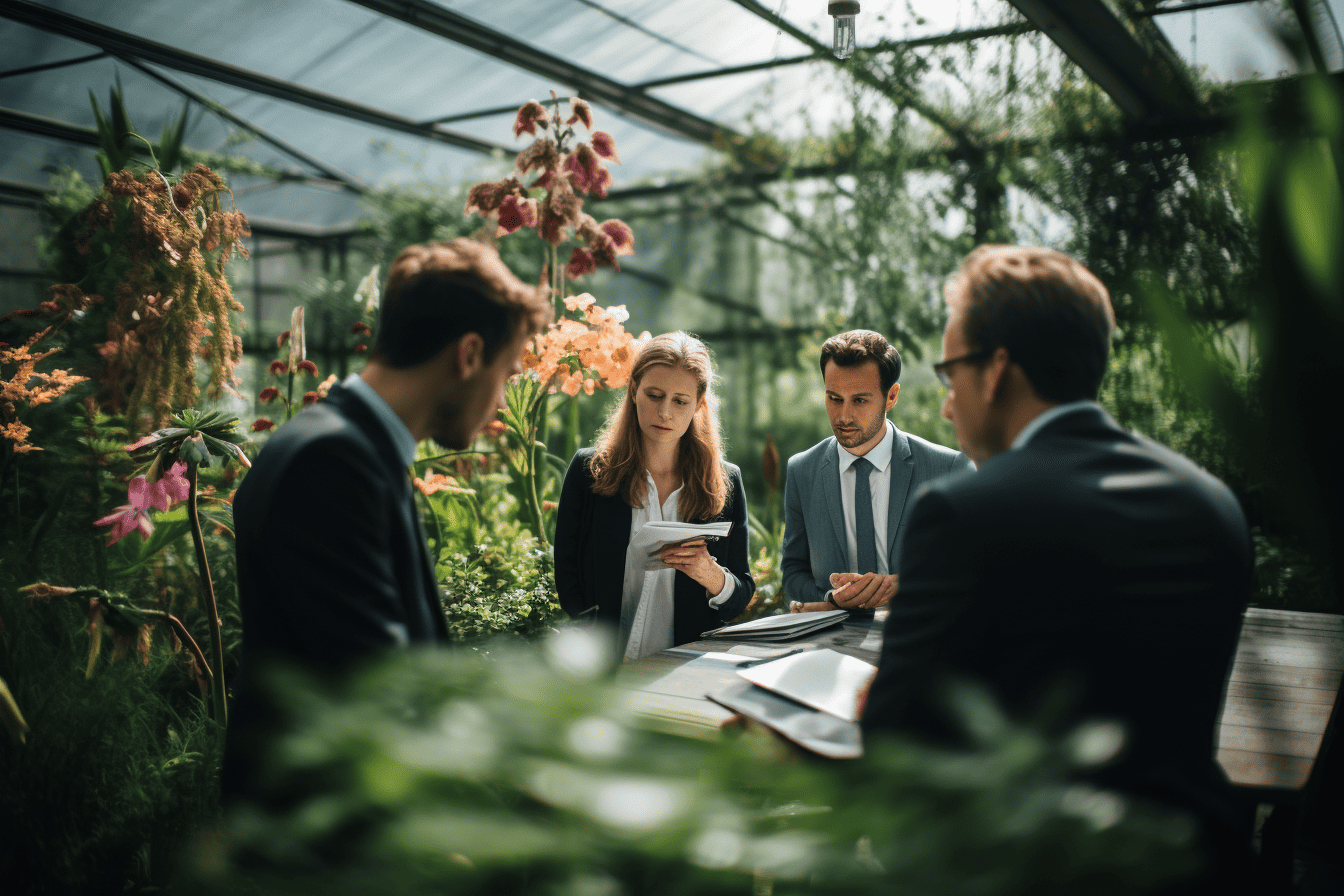 FAQ
Why are meeting minutes necessary?
Are you curious about how meeting minutes can add value? There are several reasons why these records are non-negotiable.
Reference Material. If you can't attend a meeting, minutes are a source of accurate information you can rely on.
Accountability. Minutes give a rundown of who's handling which tasks, upping the accountability game among team members.
Progress Tracker. They act like a scoreboard, showing what's been accomplished from the previous meeting.
Clarity. They clear up misunderstandings and make sure everyone is singing from the same songsheet.
Legal Protection. In rare disputes or misunderstandings, minutes can act as a legal shield.
How does the 'Importance of Meeting' tie up with minutes?
Effective meetings kickstart growth. But, how does the role of minutes connect to meeting importance? Let's break that down.
Comprehension. Minutes help you understand the meeting's outcomes, adding depth to your grasp of active projects and tasks.
Efficiency. They act like a memory assistant, baking meaningful details into the record and giving a boost to future productivity.
Focus. Minutes bring the meeting's purpose into sharp relief. This focus ensures that time becomes a well-purposed tool, not a wasted asset.
Action Plan. Minutes clear the path for a solid action plan, steering meetings from talk-fests towards visible results.
What are the elements of 'minutes of meeting'?
Minutes of meeting? Think detailed account of discussions. They should bring certain key elements to the table.
Basic Information. Such as date, time, location, attendees, absentees, and any ignems on the agenda.
Record of Discussions. Every topic and insight shared at the table should find a place in the minutes.
Decisions Made. The minutes should list all decisions and tasks, laying out who's doing what and by when.
Conclusion. The wrap-up of the meeting, including notable decisions, future plans and anything significant should shine through the minutes.