The Ultimate Guide to Minutes of Meeting: From Note-Taking to Summarization
As a small business owner, have you found capturing and summarizing meetings to be a taxing ordeal?
From my personal experience as an entrepreneur, I have discovered the immense value of effective meeting minutes. It's all about seizing valuable insights and steering clear of meaningless chatter.
Shocking, as it may seem, a Forbes study points out nearly 50% of the millions of meetings held every day bear no fruit. It seems the culprits are poor training and accountability.
In this article, I'm handing you a bag of smart tips. Learn how to take, manage and write meeting minutes that make a difference.
Introduction to the world of meeting minutes
Welcome, entrepreneur. Let's dive into the realm of meeting minutes. Some may view this as a dull necessity of business. But I bet you'll see it differently after reading this.
First, let's get one thing clear: meeting minutes provide an official and legal record of your meeting. They capture key decisions, tasks, and deadlines. It's crucial and quite simple, really. It's about translating minutes to paper, hence meeting minutes.
Practical recall


Forgot what was decided for project X in that frantic meeting from a month ago? Meeting minutes have got that covered for you.

Clear communication.


Had team members in different time zones who couldn't make the meeting? Viewing minutes can quickly provide them a complete overview.

Legal protection.


Meeting minutes can legally safeguard your business proceedings. They aid in resolving conflicts, ensuring honesty.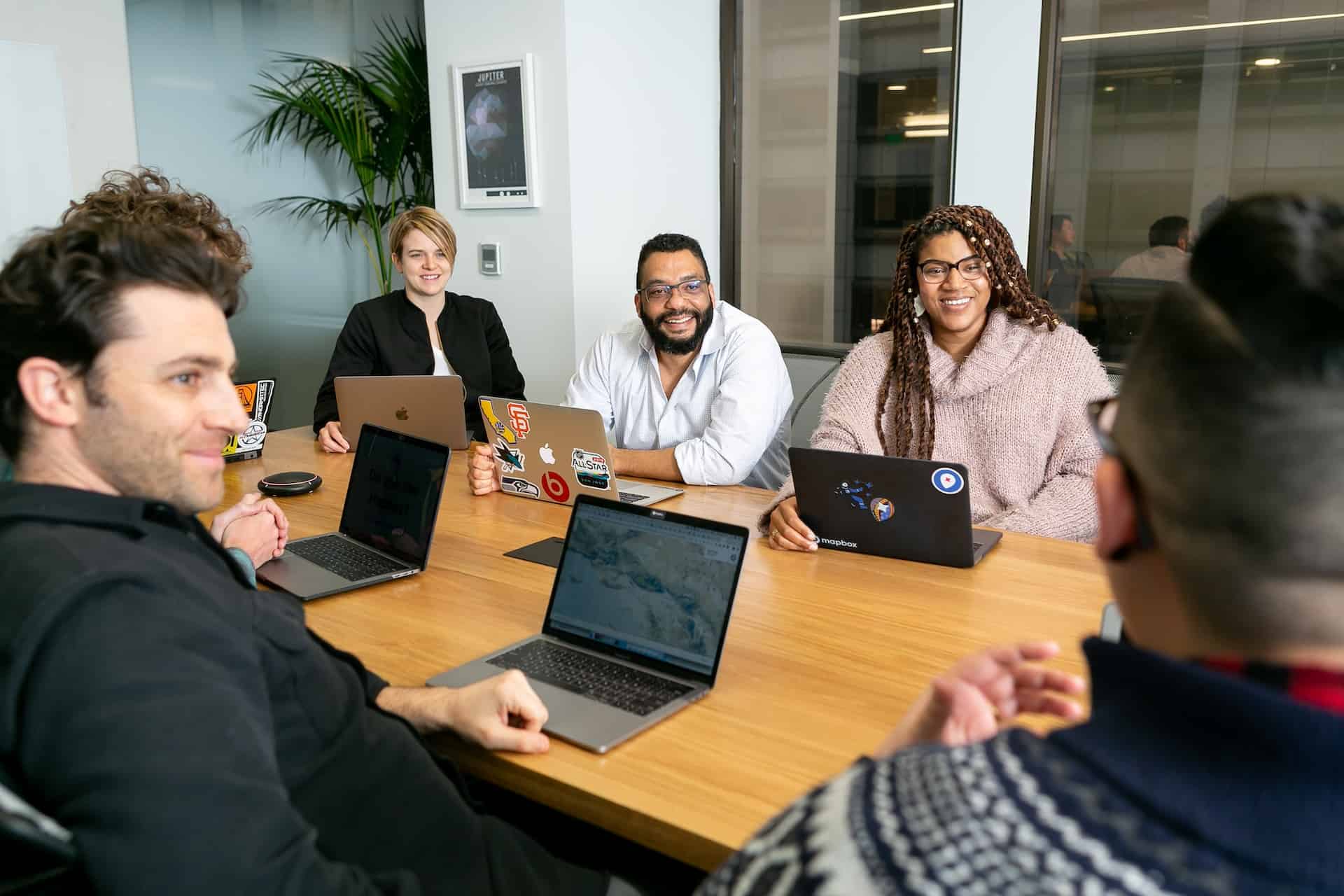 What are Minutes of Meeting and Their Uses?
Trying to make sense of what minutes of a meeting are, right? Well, don't worry. You're in the right place, and we've got some easy-to-understand information for you.
Here's it is in simple terms: Minutes of a meeting are nothing but an informal yet detailed written record of what happened during a meeting. Now, let's dig deeper to understand what they contain and why they matter in a business context.
Some folks think minutes are word-to-word records of everything said in a meeting. But that's not the case. They're not wordy scripts, but sharp summaries of key points, decisions, and action tasks. In other words, they capture the essence of the meeting.
Wondering about the uses of meeting minutes? One could think of them as memory aids, or reference points, and sometimes even as legal documents. Let me break it down for you:
They help maintain accountability.


Being detailed records, they assist in tracking who must do what. This process paves the way for every member to rightfully own their tasks.

Keep tabs on progress effortlessly.


They offer a timeline of when decisions were made or tasks assigned, making it easy to track progress with time.

They boost transparency.


Shared among team members, minutes foster understanding within the team.

They serve as Legal Safeguards.


Minutes can help clarify previously agreed-upon points in instances of confusion, adding a layer of legal safety to the company.
Let me assure you, minutes from meetings carry immense value. They act as the guiding light in numerous thriving businesses. Without minutes, it's akin to sailors caught in a storm without a compass. It's common to forget who said what, or who was given a certain task. Meeting minutes are your rescue raft in these situations.
It's important to remember, this applies to all kinds of acitivities – from high-level corporate boardrooms to the little café where a budding startup is chalking out their game plan. In fact, some may argue, they are more crucial for smaller businesses where each decision packs a significant punch.
Good minutes enhance clarity, task ownership, and foster constant improvement. Their effectiveness lies in their use after the meeting. A well-utilised 'minutes of the meeting' document can become your ultimate tool for productivity and growth.
To wrap this up, minutes of a meeting are not just about noting down words. They offer an opportunity to streamline your business, improve communication and, ultimately, gear your company towards success. Now that you understand what minutes of a meeting are and their uses, you're that much closer to running a well-organised and dynamic business. But let's dive a bit further and look at the pieces that create effective minutes.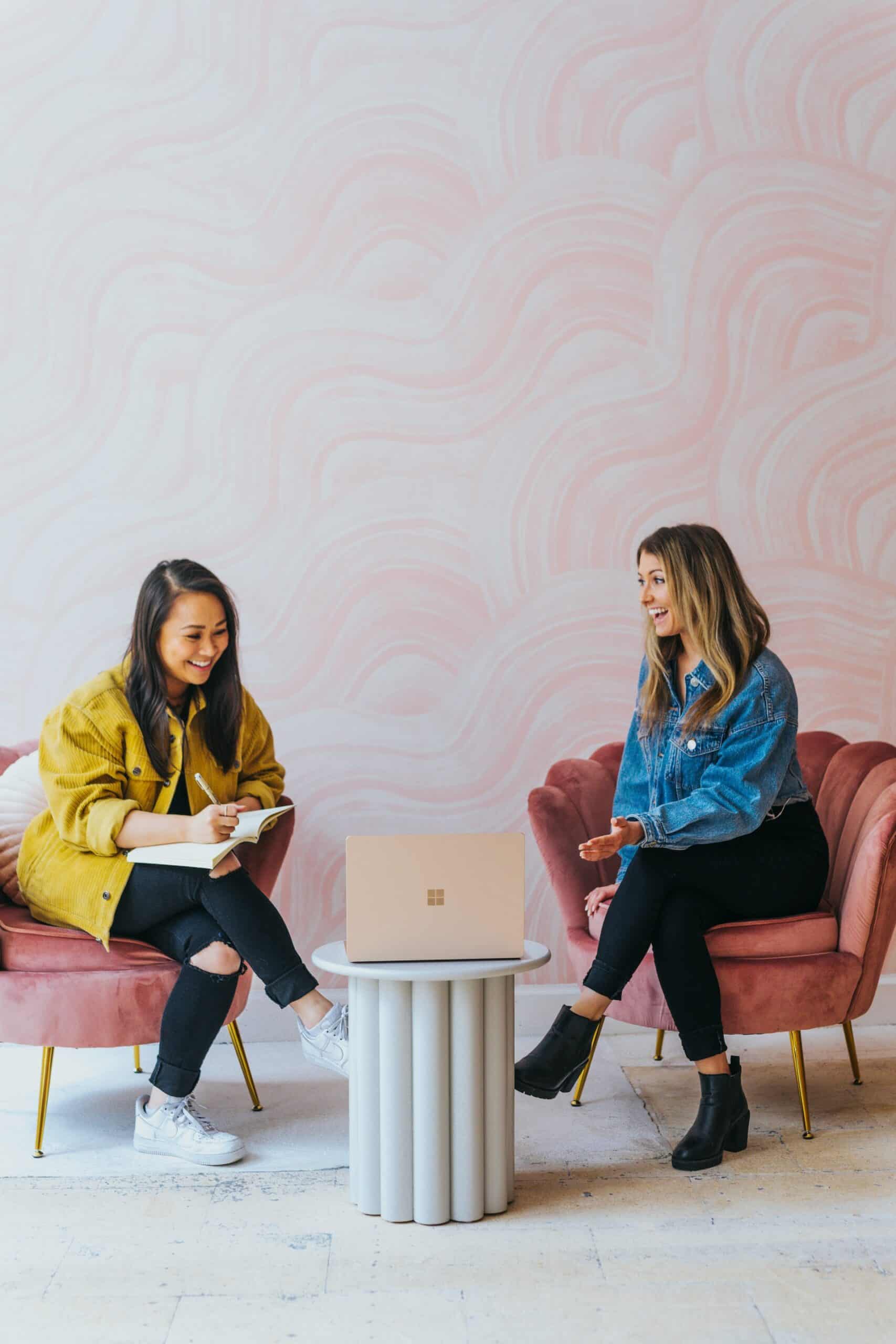 Components of Meeting Minutes
Let's begin with understanding what forms the backbone of effective meeting minutes. Each contributing element makes them easier to comprehend. Here, we will explore each piece one by one.
Elements of effective meeting minutes
Name and Place


Listing who was there and location of the meeting gives clarity. It helps clarify who contributed specific ideas or comments.

Date and Time


An account of when the meeting took place aids tracking of decisions and actions.

Agenda Items


Each agenda item gets its dedicated section in the minutes document. This feature outlines what points raised during the meeting.

Actions Proposed


Including a record of suggested actions in the meeting is key. It's like giving tasks to team members.

Decisions Made


A decision reached about a matter deserves a spot in the minutes. One can see it as the outcome of the discussions.

Next Meeting


This part details the next planned gathering. It lets attendees schedule their time.
That's a substantial list, right? Although this is theoretical, real-world application always triumphs. So, here's an example of meeting minutes.
Detailed example of meeting minutes
Compare it to a meeting about our new product launch. Below is a snapshot of what the minutes might look like:
Name and Place


Product Launch Meeting, Conference Room

Attendance


John, Mary, Peter, Lily

Date and Time


March 1, 2022, 2 p.m. – 3 p.m., Tuesday

Agenda Items

Product Features

Marketing Strategy

Launch Date

Actions Proposed

Finalizing product features by John.

Peter and Mary tasked to develop a marketing strategy.

Lily's job is to finalize a launch date

Decisions Made:

Product will sport 5 main features.

Targeted marketing strategy approved.

April 15, 2022, locked for the launch date

Next Meeting


March 4, 2022, 2 p.m. – 3 p.m., Friday; Progress discussion
You now have an idea of how all elements mesh in real-world situations. Holding this information, we're ready to dive into the realm of note taking and effective minute writing. Onwards we go!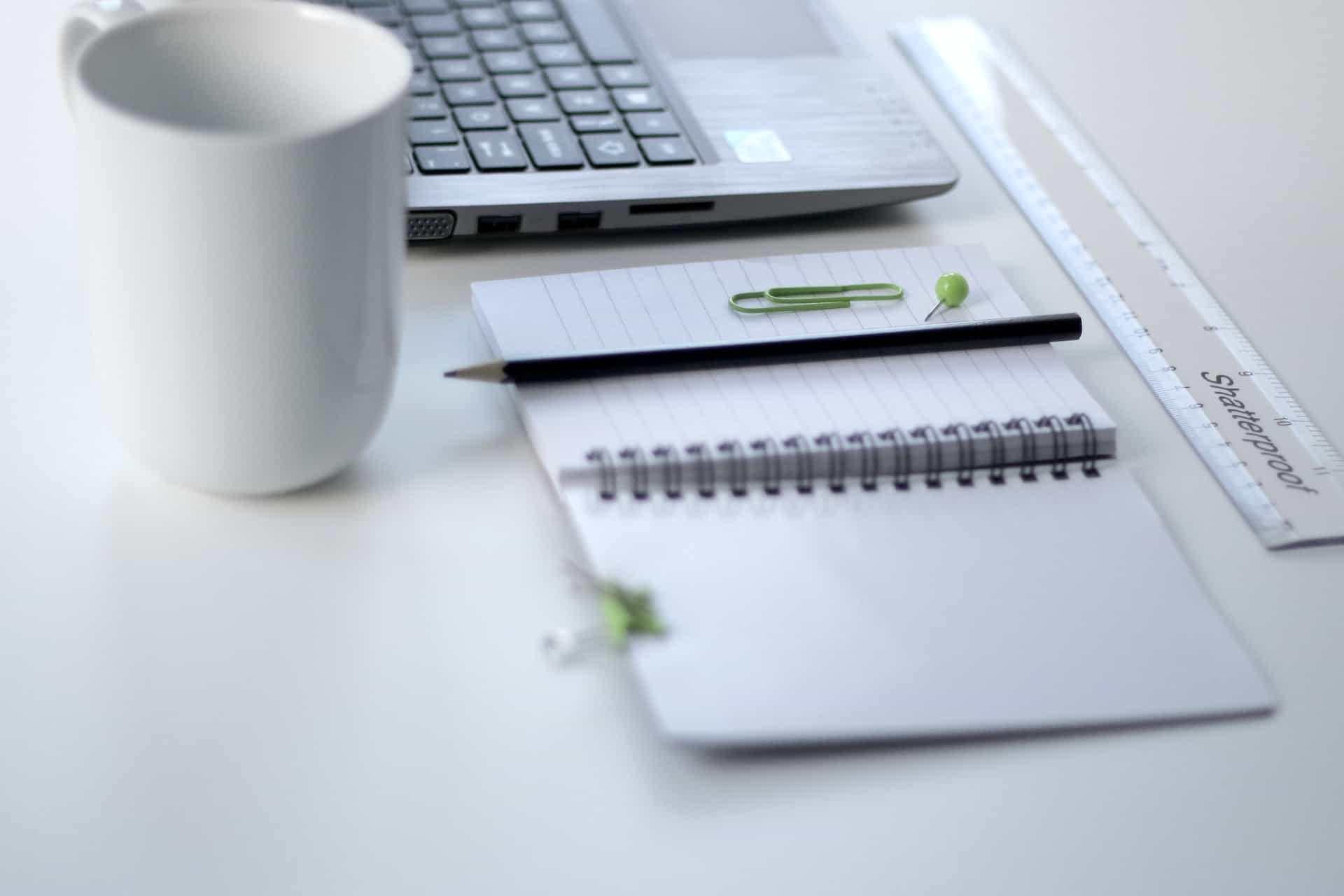 How to Take and Write High-Quality Meeting Minutes
We can all agree meeting minutes matter. They keep us on track with our decisions and actions. But taking on the role of an attendee and note-taker simultaneously can be tricky. You're likely wondering how to do it right. How can you ensure your notes are accurate but also detailed? It all starts with knowing how to take great notes in a meeting.
General Principles for Meeting Minutes Note-Taking
Keep it real.


Focus on the facts, not your own views. As a quiet observer, record only what matters, steering clear of personal input.

Responsibility.


Understanding your role matters. In this case, you're a beacon of light, ensuring clear records of the meeting.

Speed is key.


Writing fast, yet effective is crucial. A shorthand system can come in handy here.

Active listening.


Listening forms the heart of good note-taking. Strive to grasp the essence, not mere words to avoid misunderstandings later on.

Be Selective.


While precision is vital, not everything spoken is key. Learn to pick out the gems from the rubble.
So, now that we understand the basics, let's move onto transforming these notes into high-quality meeting minutes.
Best Practices for Writing Meeting Minutes
Presence


Remember, you're still part of the gathering while scribing the minutes. Always maintain professionalism in your words.

Timeliness


Fresh out of the oven concept applies here as well, hurry and get those minutes out while memory of meeting details remains fresh.

Clarity


Simplicity champions. Write crystal clear. Avoid any whiff of uncertainty.

Formatting


Formatting can influence reader engagement. Lists or bullet points make your minutes reader-friendly, just like this post!

Proofread


Typos happen to the best of us. Check your work before it reaches others.
And there you have it! These tips and strategies should make note-taking and writing meeting minutes less overwhelming. Ready for a new view on minutes? Let's delve further into roles involved in the process.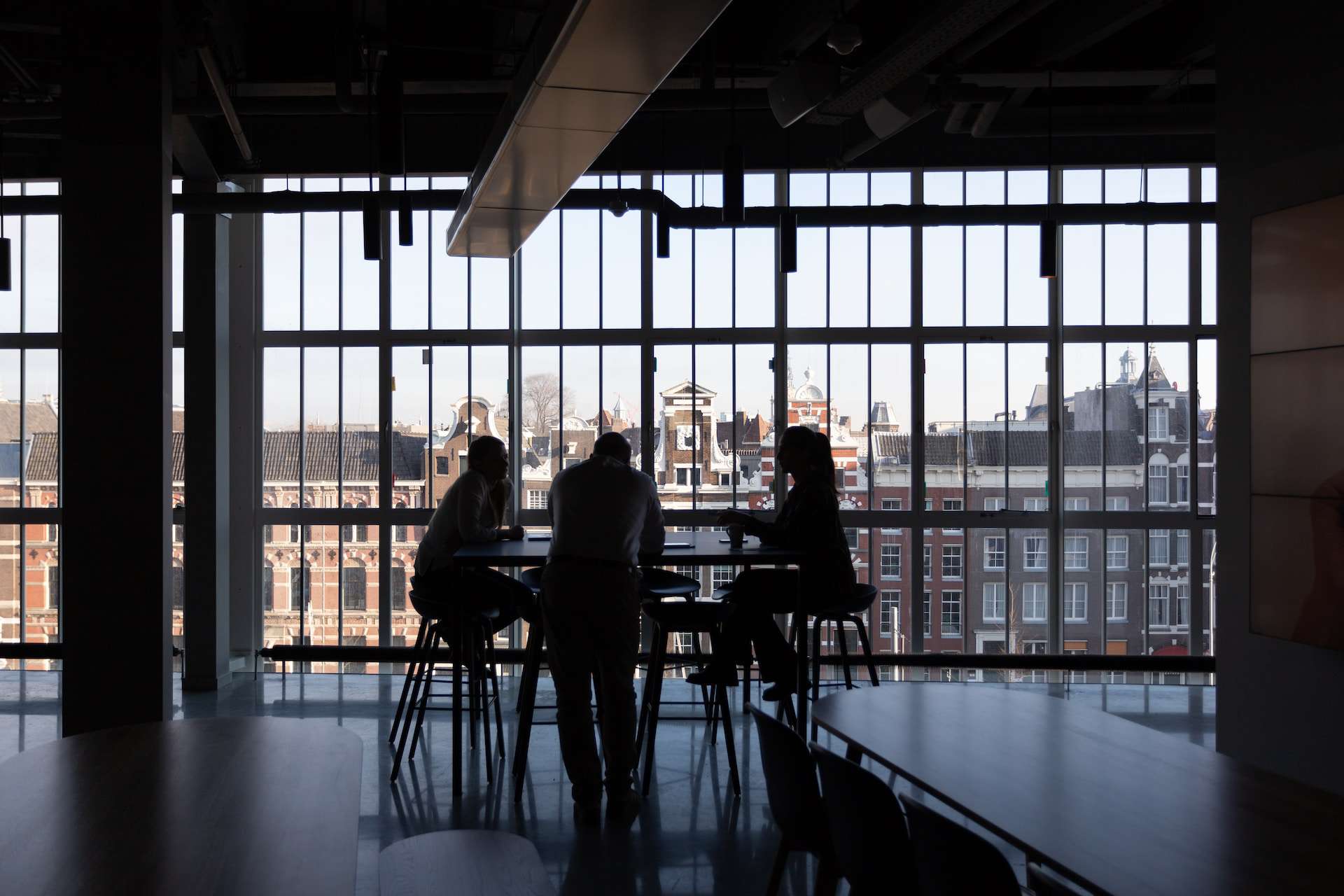 Roles in the Minutes of Meeting Process
Ever stepped into an uncontrolled meeting? It goes wild without proper structure and set tasks. So, who's tasked with recording minutes during such meetings?
Who Is Responsible for Taking Meeting Minutes?
Traditionally, role of taking minutes sits with the 'secretary' or 'recorder'. Let's skim through what this task involves.
Minute Taking.


The secretary keeps detailed notes, from start to finish. Everything spoken of substance gets jotted down.

Management.


It falls on the secretary to keep records clean and clear. One must easily understand material for it to be valuable.

Distribution.


Once documented, transcriptions need to reach all concerned. The secretary drives this process of sharing.
In today's time, secretarial tasks aren't exclusive. Non-secretarial team members can be tasked with recording minutes. Remember, roles can change with different teams and organizations.
The Role of Facilitator or Meeting Lead
Not to undermine the facilitator or meeting lead, their role differs from a secretary but is equally vital for meeting minutes. They control the meeting and ensure a smooth process. Let's examine this.
Steering.


Much like a ship's captain, a facilitator keeps the meeting on course. They help to avoid any off-topic diversions, making minute-taking more straightforward.

Coordinating.


The facilitator's skill in managing discussions can greatly affect meeting minute's quality.

Summarizing.


At the end of each point, a good facilitator summarizes the conclusions. This aids in generating precise and easily understood meeting minutes.
A smoothly run meeting is a good start for quality minutes. Occasionally, the roles of the secretary and facilitator merge, emphasizing their importance in minute taking.
Finally, bear in mind that roles can change with the unique dynamics of your team or organization. Embrace this adaptability. After all, teamwork is critical in any business, where meeting minutes serve as a unifying point.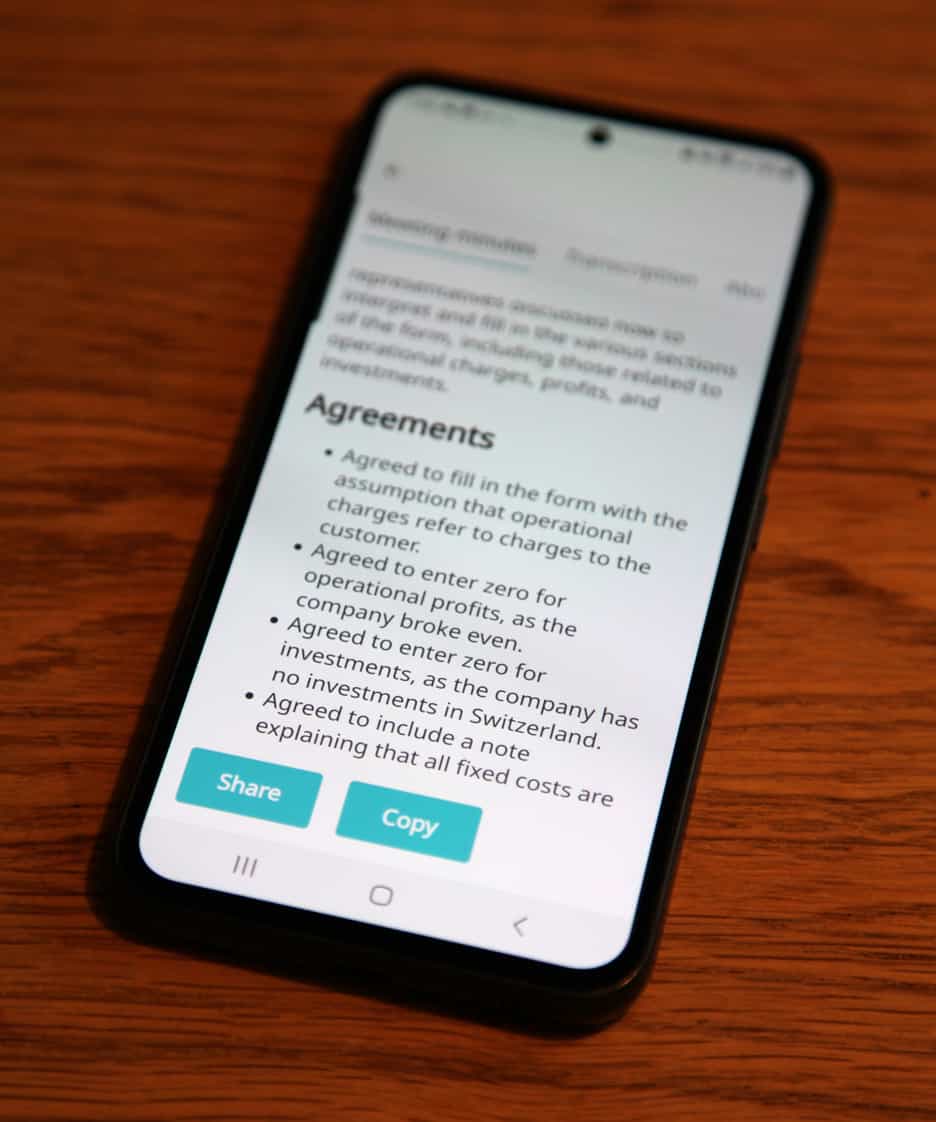 Summary
In this article, we dove deep into the realm of managing minutes from meetings. We've discussed what meeting minutes are and their significance in all types of business gatherings. We've shed light on crucial aspects, provided examples along with some handy advice on capturing top-quality minutes, and wrapped up roles involved in the procedure. Our goal is centered around providing a detailed understanding.
Recap.


Minutes from a meeting serve as a written account of all noteworthy events in those discussions. This record helps keep tabs on progress, makes participants answerable for their tasks, and allows those who were absent to stay updated.

Importance.


Creating high-quality minutes calls for a keen concentration. We should warrant they are precise, on time, and offer unambiguous knowledge of choices made, committed action items, and next steps. All guidelines mentioned in this article can help you meet this target.

Roles.


Minutes are usually a job for the Secretary. However, the individual conducting the meeting has a crucial part in ensuring needed details retain focus, easing the task of taking notes.

Pitfalls.


On the way, steer clear of common missteps like omitting main decisions/actions or procrastinating on non-important facts. Strive for a balance ensuring your minutes are exhaustive but brief.
Remember that technology can be a great ally in handling meeting minutes – exactly what Sonetel brings to table. We're ready with tools that neatly transcribe your meetings, accurately creating automatic minutes. The AI at work filters out vital points, decisions, thoughts, and action items from an entire transcription, giving you an articulate, succinct set of minutes for circulation.
By adopting lessons from this piece and turning to flexible tools like those Sonetel designed, you can reshape how you deal with meeting minutes. This can enhance your efficacy and ensure your team stays focused on common targets.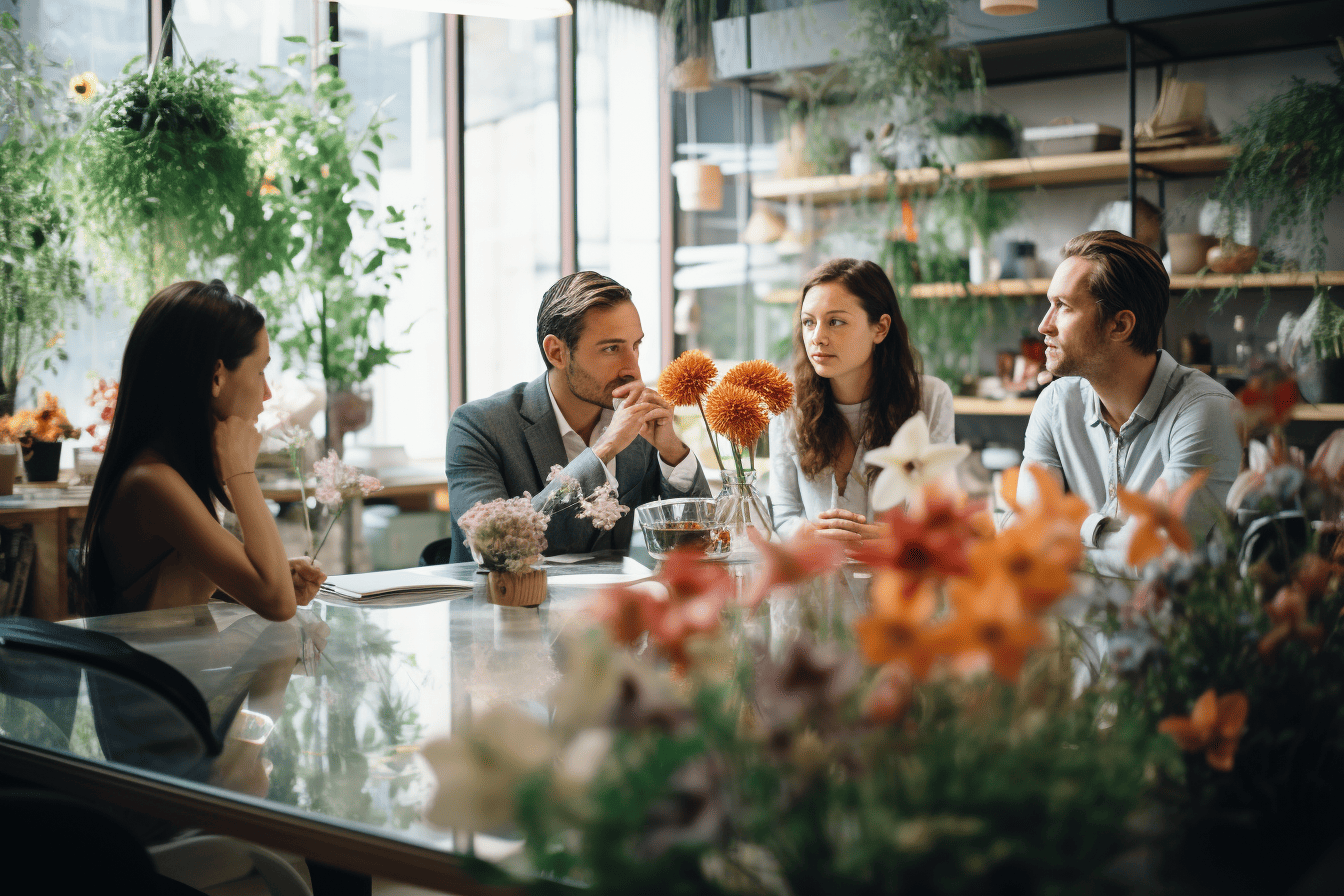 FAQ
How can meeting minutes increase productivity?
Ever heard this phrase: "What gets measured, gets managed"? It tells you a lot about productivity. But fewer people recognize how powerful meeting minutes are for boosting productivity. Why? Maybe it's due to a limited view of what these minutes really embody. Let me provide some clarification.
Words into Actions.


Meeting minutes are more than elegant summaries of your discussion. They serve as a blueprint, a map that lays out the next steps. By accurately laying out the conversation, they help team members agree on actions. This gets rid of confusion and saves time spent in post-meeting debates.

Clarity of roles.


Handing out tasks during a meeting can feel like a fast-paced game of catch. You start throwing tasks and they're quickly caught then tossed to another. By the end of it, many attendees are bound to feel lost. Meeting minutes can solve this. They keep a clear record of "who does what", ticking off confusion from the list. Knowing what they're supposed to do, everyone can focus and move ahead.

Insight to Improve.


Meeting minutes serve as a mirror, reflecting the effectiveness of your meeting. Punctuality, relevance of topics, unwarranted interruptions- everything's out in the open. This information can help attendees identify potential hiccups and work towards fixes.
How can Sonetel's services improve your meeting minutes management?
Think of Sonetel's Meeting Minutes as your own personal assistant at every meeting. Here's how it helps you:
Transcription.


Ever struggled to jot down key points while also trying to stay tuned in to the meeting conversation? With Sonetel, you just have to upload your audio or video recording to the platform. Before you know it, our AI gets on it and serves up a word-for-word transcription.

Minutes to Moments.


How about having the highlights of your meeting without strenuous note-taking? You just need to click on the 'Meeting Minutes' tab. Our AI slices through your transcriptions and serves up a neat summary. It includes essential agreements, suggestions, action items, and a comprehensive record of discussion topics.

File Management.


With Sonetel, you don't have files scattered eveywhere. Instead, they're neatly organized on the platform with key details for easy retrieval. So you can get rid of irrelevant files or review important transcriptions and minutes whenever you want. Did I mention there's room for your personal notes too?
What are some common mistakes when taking meeting minutes and how to avoid them?
Making meeting minutes may seem a simple task. Just like cooking your favorite dish, but similar to any recipe, there are subtleties involved. Here are common missteps to avoid:
Overloading.


Transcribing every single word is a beginner's blunder. Meeting minutes aren't movie scripts. Keep the important points, cut the extra stuff.

Non-Specificity.


Vague remarks like "Discussed Marketing Strategy" can leave people hanging. Always be specific in your points. Include actions agreed upon and what tasks are assigned to whom.

Absence of Objectivity.


Minute documents shouldn't express personal comments or interpretations. Avoid terms that show bias or personal opinion. Stick to the cold, hard facts.
Dodging these blunders will lead to efficient minutes. Keep one goal in mind. You want a helpful document that brings clarity, encourages action, and helps make decisions.