Types of meeting minutes: Informal vs Formal
Ever felt puzzled about the different kinds of meeting minutes? I've been in your shoes. It's worth understanding though, as they're vital in clear business communication. Without them, we risk confusion or lack of direction in our talks.
As an entrepreneur, I've found mastering the balance between formal and informal meeting minutes to be key. The right choice depends on the meeting's context and goal.
An insightful study in the Harvard Business Review highlights how shifting towards outcomes, rather than simple 'agenda theater', can boost the efficacy of our meetings.
This article will unpack the varieties of meeting minutes and discuss their strengths, weaknesses and when it's best to use each type. Let's make your meetings more productive, tailored specifically for your needs.
Understanding Meeting Minutes
If you're an entrepreneur, meetings are likely an essential part of your day. These gatherings, whether routine or spur of the moment, function as idea factories where strategies unfold, decisions take shape and progress gets tallied. A vital part of any meeting is taking minutes, often overlooked, but they carry equal weight. So, let's dive into what meeting minutes actually are, their role and various types they come in.
Unveiling the Concept of Meeting Minutes
Let's imagine, you're in a team meeting, part of an intense discussion. With ideas being exchanged and decisions being made, you're in this energy-filled environment. But once the meeting draws to a close, how do you retain these golden nuggets of wisdom? Enter meeting minutes. Essentially, they are written records, concise summaries, of all the important points covered during a meeting. Think of meeting minutes as a guide. They help your team refocus on the core issues discussed in the meeting, even days after it has ended.
Need of Meeting Minutes
Continuity: Minutes act as a bridge from one meeting to another by maintaining a logical flow of thoughts and steps.
Record: These serve as official records, inscribing decisions made, actions required, and responsibilities entrusted.
Reference: Minutes prove handy for members if they need to recall what happened in a meeting.
Accountability: As minutes assign tasks to individuals, they promote responsibility.
Diverse Types of Meeting Minutes
Meeting minutes are versatile; they adjust according to the nature of the meeting. Whether it's a playful brainstorming session or a serious board meeting, minutes change their style to suit. Broadly, you'll find two types of minutes:
Formal: Minutes with comprehensive details. You find them in official or board meetings, places that need heavy documentation.
Informal: These minutes are short and informally put together. Designed to suit casual or internal team huddles.
Now that you understand what meeting minutes are, let's move to comparing these two types. We'll see how each holds its own in different situations!
Distinguishing Formal from Informal Meeting Minutes
Ever wondered about the differences between the formal and informal meeting minutes? Let's examine them together.
Think of formal minutes of the meeting. They provide a full account of everything that happened during the meeting. Each agenda item gets focus, no matter how minor it might be. These minutes list every attendee, all issues discussed, and every decision made. They stay true to the planned agenda and play out like a well-detailed script.
These are best used in board or committee meetings where decisions have legal consequences. The detailed nature of formal minutes can give clarity on decisions, voting results, and assigned tasks.
Formal minutes truly shine in the spotlight of detail.
On the other hand, informal meeting minutes play a different role. They lean towards flexibility and spontaneity, without the need for detailed reporting. They don't record every minor detail but focus on key points or 'actions'. Conversations in these meetings are allowed to flow easily, with only the critical parts documented.
If you're part of a brainstorming session or a hasty meetup without legally binding decisions, these condensed, easy-going minutes are your go-to. They embrace the agile nature of such settings, allowing increased interaction and creativity, and reducing note-taking.
Informal minutes, they are champions of being brief.
While both these minutes have distinctive features, both aim to document key meeting details for future reference and actions. Both provide transparency, accountability, and a trail of what occurred and who is assigned what task.
Let's relate this to movie genres. Both are films, yet they cater to different audiences. Formal minutes are like detailed dramas—meticulously designed, whereas informal minutes are like a fast-paced rom-com—short, engaging, but covering the most important plot points.
In conclusion, don't see these types of minutes as rivals. Rather, view them as two sides of the same coin. Both are made for different meetings while aiming to improve the overall meeting experience. They are akin to black and white: both indispensable, both unique, both of great service.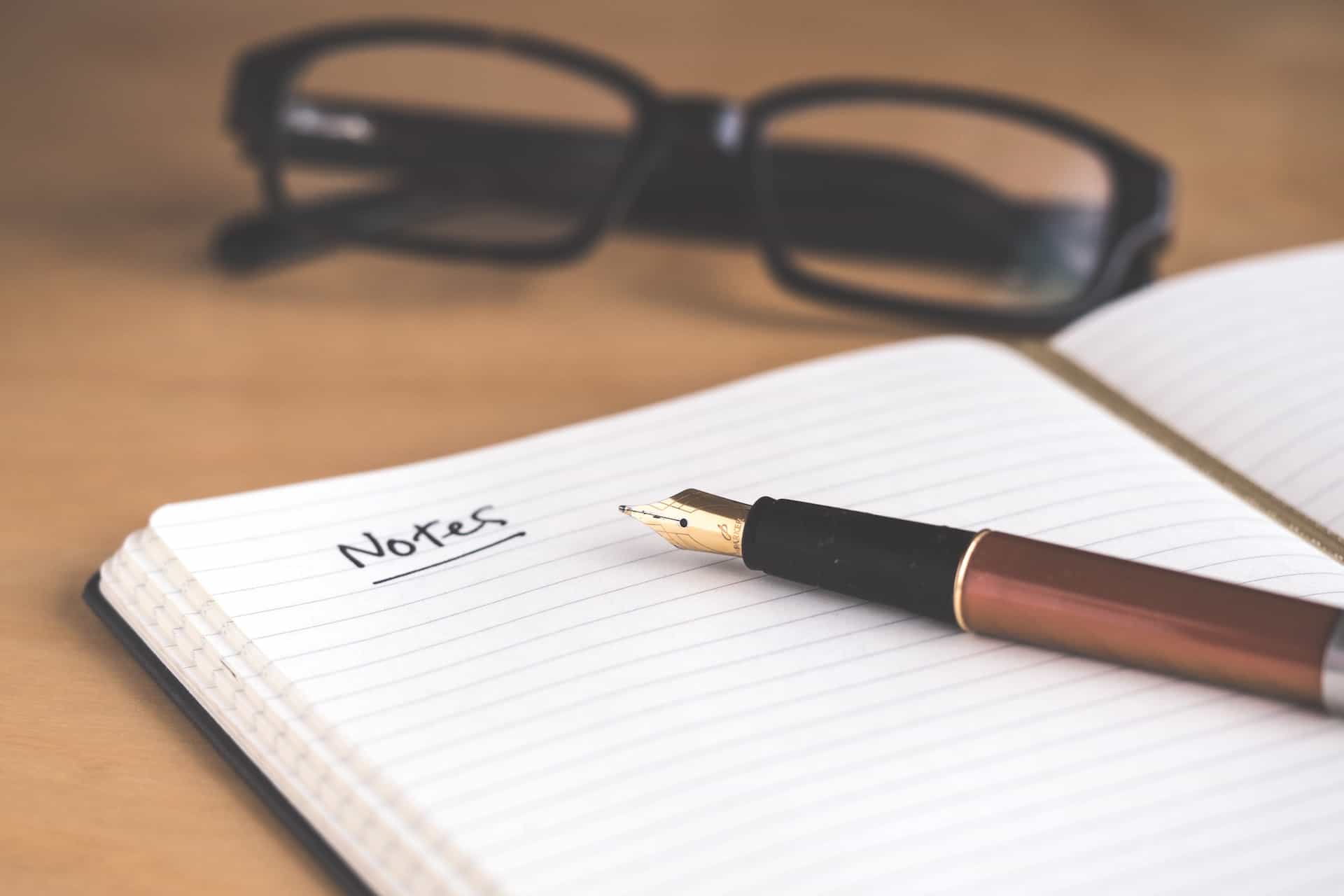 When to Utilize Each Type of Meeting Minutes
Wondering which format to use for your meeting minutes? In this guide, I'll unpack when to use formal and informal minute formats.
Opting for Formal Minutes
Formal minutes are your best bet when your meetings involve critical decisions or contain a lot of topics. Board meetings and shareholder meetings fall into this category.
Legal Compliance: In some cases, companies need to record formal meeting minutes by law. This is particularly true for board and shareholder meetings.
Transparency: Detailed and official minutes help keep track of crucial actions and decisions. This ensures all stakeholders remain properly informed.
Accuracy and Detail: With formal minutes, you can capture even small details from the meeting.
Choosing formal minutes for your meetings can help keep important details from falling through the cracks. It's a great way to ensure every decision and significant discussion is noted meticulously.
Choosing Informal Minutes
If you're after a more laid-back discussion that encourages brainstorming and collaboration, go for informal minutes. Team check-ups and project stands-ups are where these minutes fit in perfectly.
Encouraging Conversations: Informal minute formats help facilitate free-flowing discussions. This can nurture creativity and active participation within your team.
Speed Over Detail: If the aim of your meeting is a quick update, expect brief and straightforward minutes, focusing on speed over detail.
Ease of Use: The simplicity of informal minutes makes them time-efficient. Participants can understand the key points without getting lost in overly-complicated facts.
For effective informal meetings, make sure you have a solid purpose, invite the right participants, and of course, take notes summarizing key discussions, decisions, and actions. Just remember, while the meeting may be informal, recording it shouldn't be.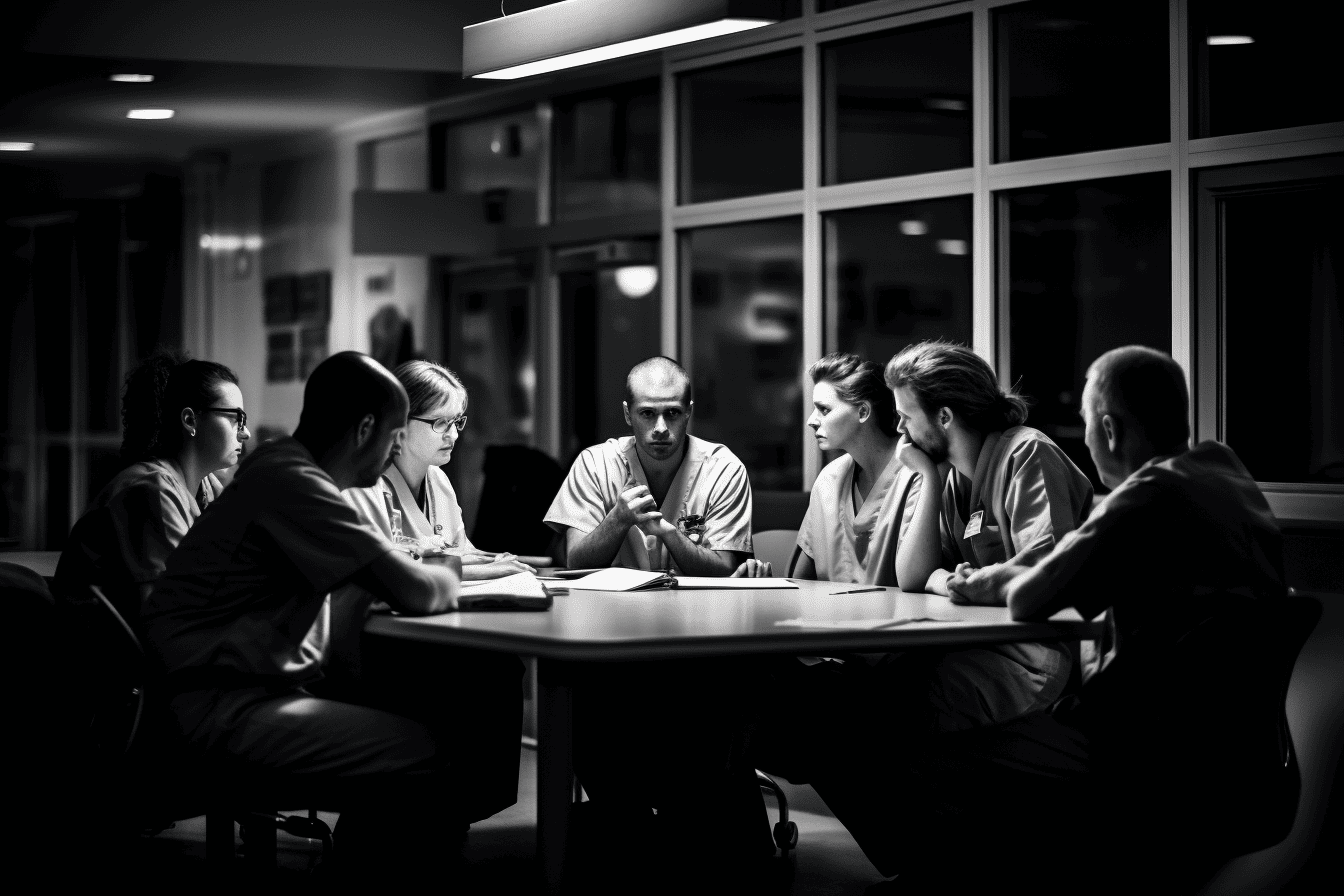 Comparing the Efficiency: Formal Vs Informa
Want to keep productivity up in your team? Well, meeting minutes can play a big part. This guide dives into pros and cons of formal and informal meetings.
Pros and Cons: Formal Meeting Minutes
Let's kick off with the pros and cons of formal meetings:
Merits. In a formal meeting, there's structure. Decisions come easier. It also gives a sense of significance, leading to more focused talks. Minutes of these meeting record key decisions and action items.
Shortcomings. Planning for formal meetings can devour time. It involves deciding venue, time, and agenda. Also, it can scare off some people, which might stop them from communicating openly.
Pros and Cons: Informal Meeting Minutes
Now, let's examine the pluses and minuses of informal get-togethers:
Merits. These meetings offer a relaxed atmosphere. It helps people speak openly and brainstorm freely. Meet in person or virtually, without any strict agenda. Meeting minutes jot down key ideas and discussion points.
Shortcomings. But informal settings lack clear direction. It can lead off-topic, making it tough to extract key decisions.
A Pivot Point: Formal Vs Informal Meeting Efficiency
Effective meetings blend with the team dynamics and deliver desired output. Whether it'll be formal or informal – it often depends on the scenario.
Think of it as a dancing swing. Too much formalities stiffen the workplace. Relying on informal meetings can leave things directionless. Hence, finding a balance in types of meetings along with keen attention on meeting minutes should be your key to efficiency.
Take care of the pitfalls, too. Lazy and aimless discussions in relaxed settings of informal meetings can lead nowhere. Equally, formality in meetings should not stifle creative ideas and open communications.
And lastly, don't forget to keep note of minutes of any kind of meeting. It acts as a guide and lays the roadmap of what to do next.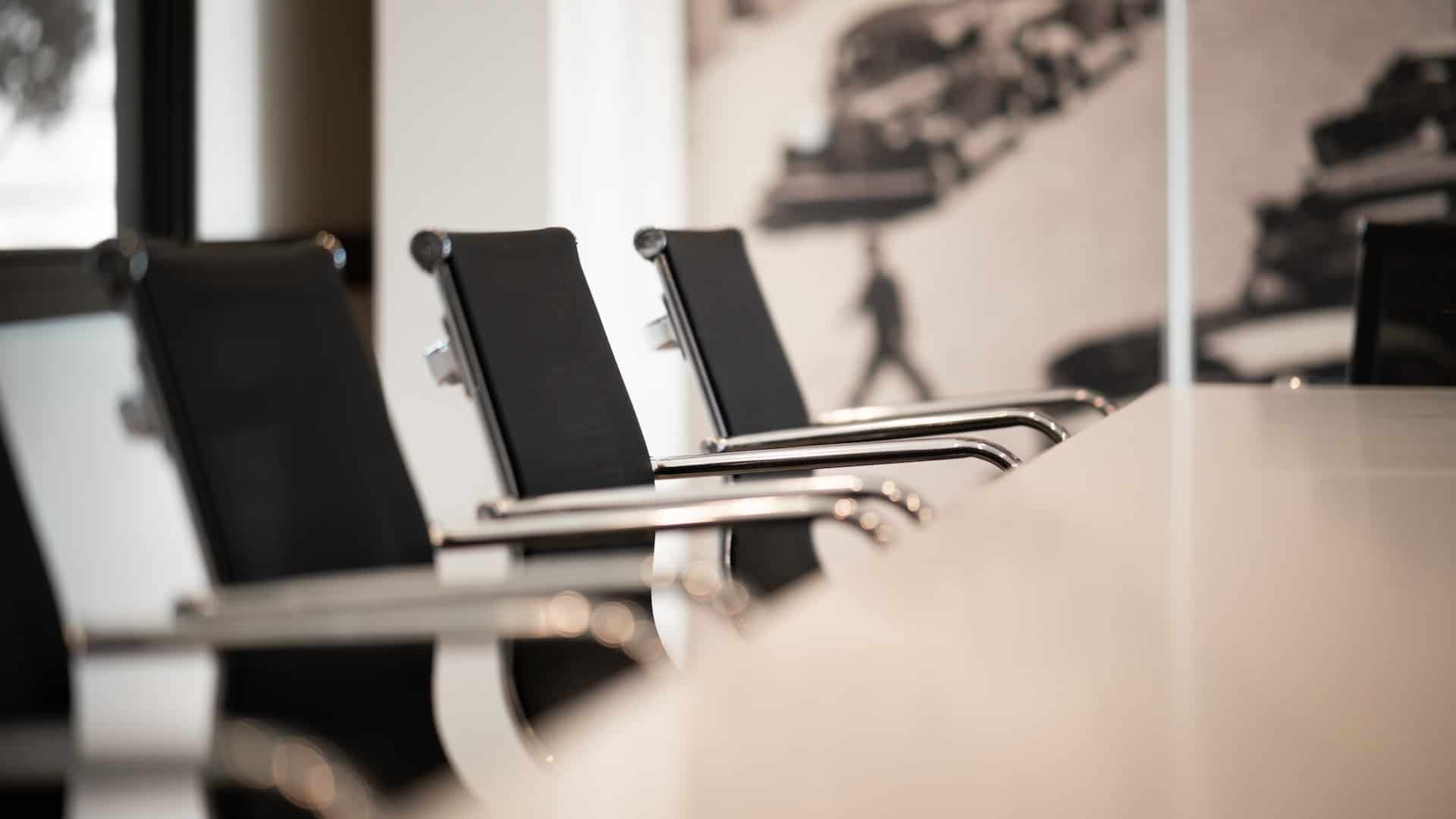 Best Practices for Effective Meeting Minutes
Taking good meeting minutes can revolutionize your operations. It changes thoughts into motion and gatherings into solid plans. Let's explore some top strategies for excellent formal and informal meeting notes.
Implementing Formal Meeting Best Practices
In formal setups, precision counts. You must capture all crucial details accurately. Here are some good practices:
Prior preparation. Familiarize yourself with the agenda before any meeting. Understanding the points for discussion always helps.
Recording in detail. Note down conclusions for each topic. Remember to write all key decisions, compromises, and tasks.
Proofreading is key. Look over your notes for any available mistakes. High accuracy levels make your minutes rock solid.
Proactive updates. Do update the progress of tasks listed out in meetings gone by, often.
Keeping your process in order eases things, right? Now, let's talk about a more relaxed setting – the informal meetings.
Creating Effective Informal Minutes
Informal meetings can look messy, but we've got some tricks for it:
Keep it brief. Focus only on having the vital details. Document key points, decisions and next actions.
Be flexible. Structures may shift during an informal meeting. Adapt and note according to how the discussion flows.
Casual does not mean careless. Even in informal meetings, keep minutes with accuracy.
Quick share. Better to share your minutes soon after the meeting. That way, everyone still has a fresh mind.
Keeping it simple works wonders. With these tricks up your sleeve, you'll see that composing notes, even in unscheduled meetings, turns second nature to you.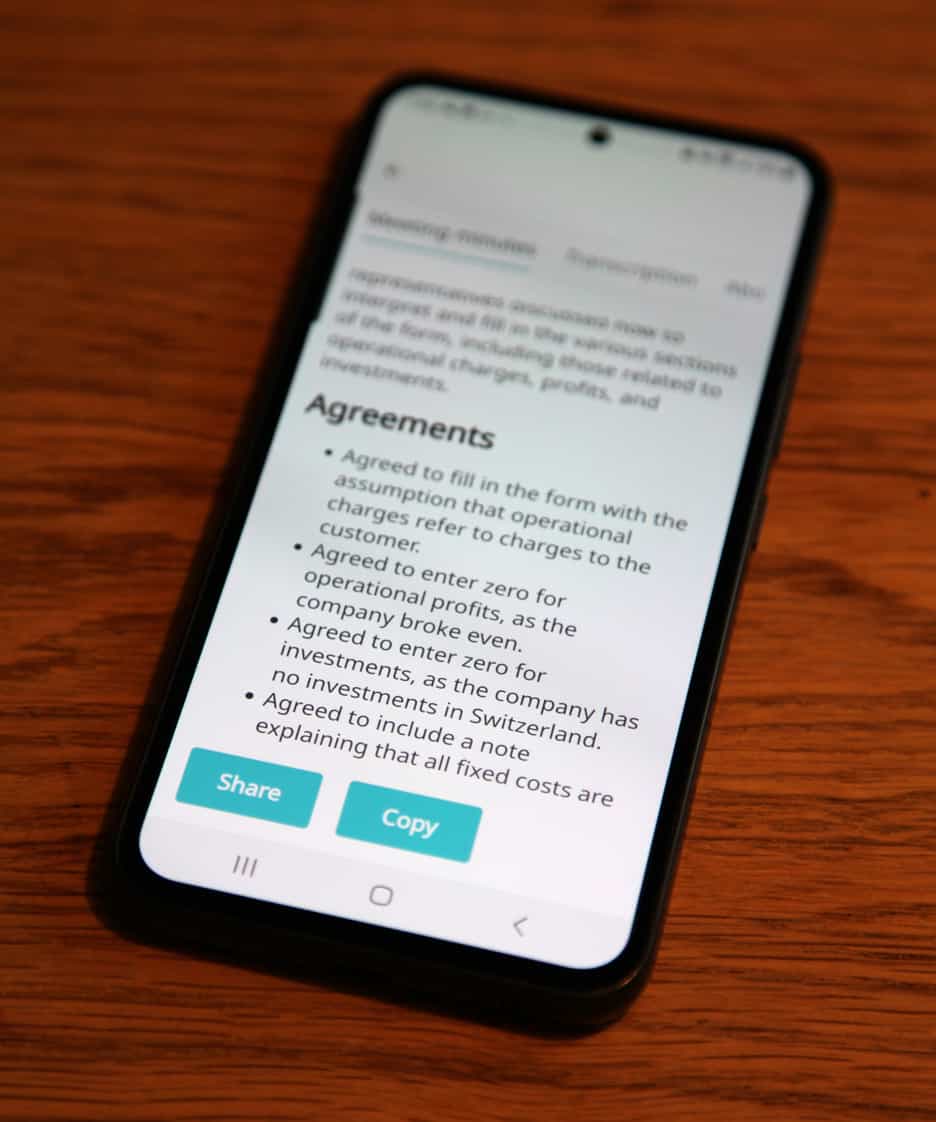 Conclusion
After learning from this writeup, no doubt exists about the importance of meeting minutes. They lend structure to meetings and serve as dependable evidence of what occurred. Both formal and informal minutes possess unique benefits.
Gaining a grasp on the types of meeting minutes and applying them appropriately, can most certainly refine your company's operation. And the reasons are:
Tracking details thoroughly. Absolutely everything gets logged with formal minutes. From conversation snapshots to task allocation, it minimizes possibilities of overlooking vital details.
Easiness and adaptability. Informal minutes offer a more relaxed structure, paving the way for discussions to proceed smoothly and for innovative ideas to appear.
Involving meeting minutes isn't an exercise of one-size-fits-all. It involves making a choice between two distinct styles. It entails a comprehension of your meeting's goal, then choosing a method that most aptly fulfills it. 'Formal vs informal meetings' aren't about rivalry. It's about deciding which approach will direct you more efficiently towards productivity.
Plus, it's not just about making the right choice. It's also about effective execution. Adhering to best practices, sidestepping common slips, and utilizing useful tools, all play a part in crafting valuable meeting minutes.
Now, let's address an essential question. How can you turn your meeting minutes into a productive resource? Well, Sonetel makes it easy! Our handy Meeting Minutes feature helps by transcribing your meetings and collecting crucial points. Try out our AI-driven tool and observe it reform your meeting efficiency.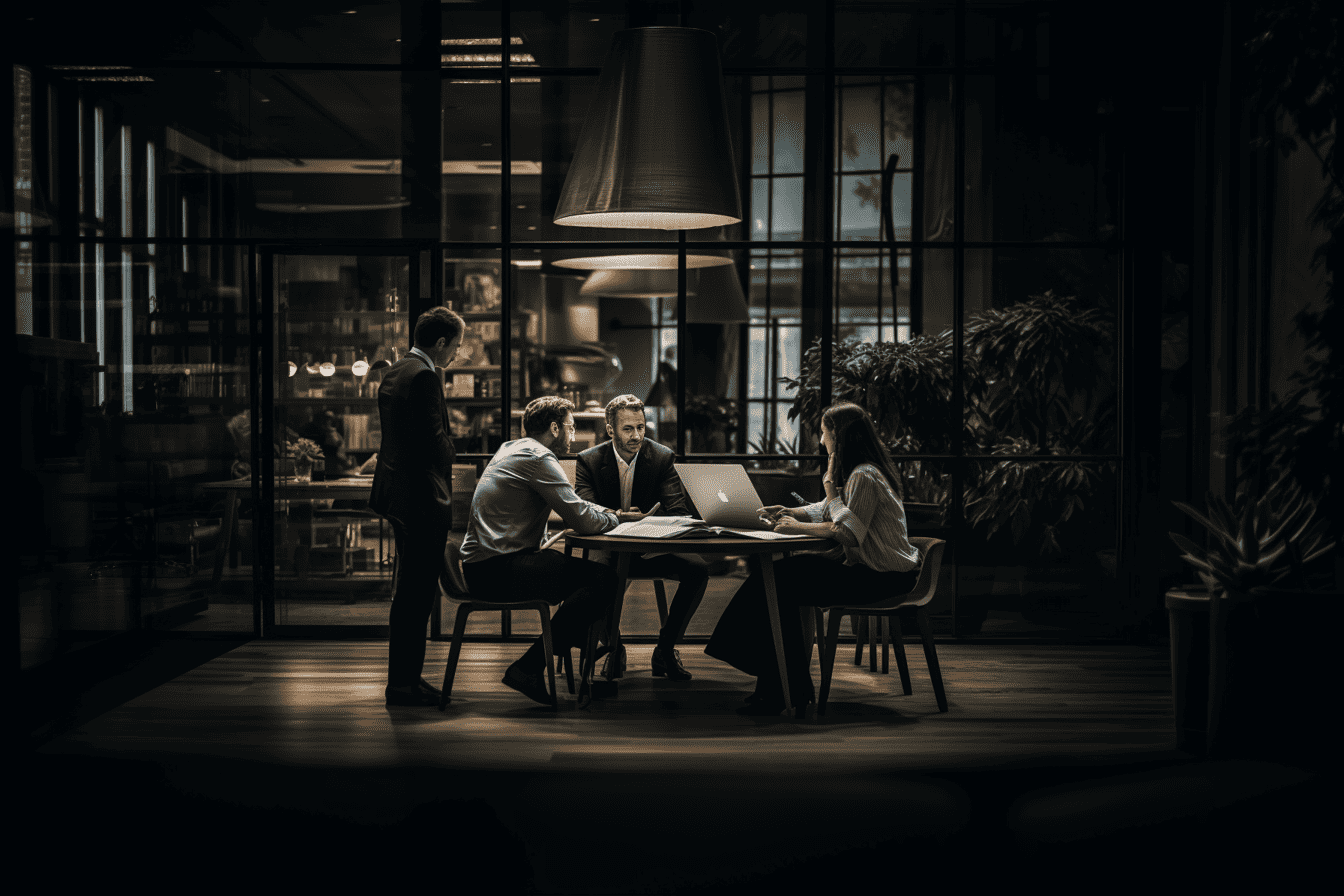 FAQ
For newcomers, the world of meeting minutes might seem complex. Don't worry, we'regoing to break it down:
What are the key features of formal minutes of meeting?
Formal meeting minutes serve as accurate records of all activities in the meeting. Here's what they include:
Attendance: They list out every participant.
Decisions: Every single decision finds a place in these minutes.
Time stamps: Each phase of the meeting pairs with its corresponding time stamp.
Agenda Items: The arrangement mimics the order of the presented agenda items.
Action Items: They detail each task, the person responsible, and the target deadline.
What guidelines should I follow for informal meetings?
Even when "informal", a meeting should avoid chaos. Here are several points to help shipshape your meeting:
Focused: Determine clear goals for your meeting. Uncertainty breeds confusion.
Interactive: Encourage contributions and discussions from everyone. Remember, teamwork fuels success!
Time-bound: Show respect for participants' time. Estimate meeting duration and stick wiht it.
Follow-up: Share a brief summary and action items enforced after the meeting.
Where can the 'formal vs informal meeting' difference affect my meeting productivity?
Your choice between formal and informal meetings greatly influences productivity. The effect can be seen in participant involvement, duration, and clarity of outcomes.
Take for example, an official board meeting packed with agenda items. Using formal meeting minutes can optimize this process. These are accurate records that ensure everyone will be updated post-meeting.
Conversely, an impromptu brainstorming session with the team seeking creative ideas would suit informal minutes. These help in noting down key points and action items to keep the creative process going.
Are there specific tools for creating effective minutes?
Traditionally, minute taking relied on notebooks or basic text editors. However, technology provides us with options that accommodate our needs more efficiently. Think about software like Microsoft OneNote, Evernote, and Google Docs. They can make minute taking less daunting.
How can Sonetel's software help in managing my meeting minutes effectively?
Sonetel brings innovative services to your doorstep. We aim to bring the future of minute taking to your fingertips.
Our AI-enabled app simplifies your meeting minutes. The Meeting Minutes feature allows you to upload video/audio files for transcription, monitor them with status updates, and provide an accurate text transcript. It uses artificial intelligence to summarise the key points of your meeting.
Remember, with the chaos of conducting your next meeting, Sonetel brings clarity and order. So give it a try, you won't regret it.