AI Helper
Write a blog article
Increase traffic to your website and boost sales by adding high-quality blogs related to your business.
The AI analyses your company website and suggests topics that are tailored to your business. Adding SEO friendly content related to your business makes your website more visible in search results.
Here's how you can save time spent on research and writing blogs.
Step 1: Choose a topic
Click on the icon for the new AI Helper service. 

You will be shown a list of topics for your next blog article. The AI scans your site to understand your business, products, and services to create relevant and personalized blog titles. You can always refresh the list if you want to see different options.
Step 2: Generate a blog post
Once you choose a topic the AI generates the article based on the topic selected, streaming a few words at a time. You can copy the blog text in HTML or plain text format. And if the blog needs some changes, you can request a re-write by entering your feedback at the bottom of the page.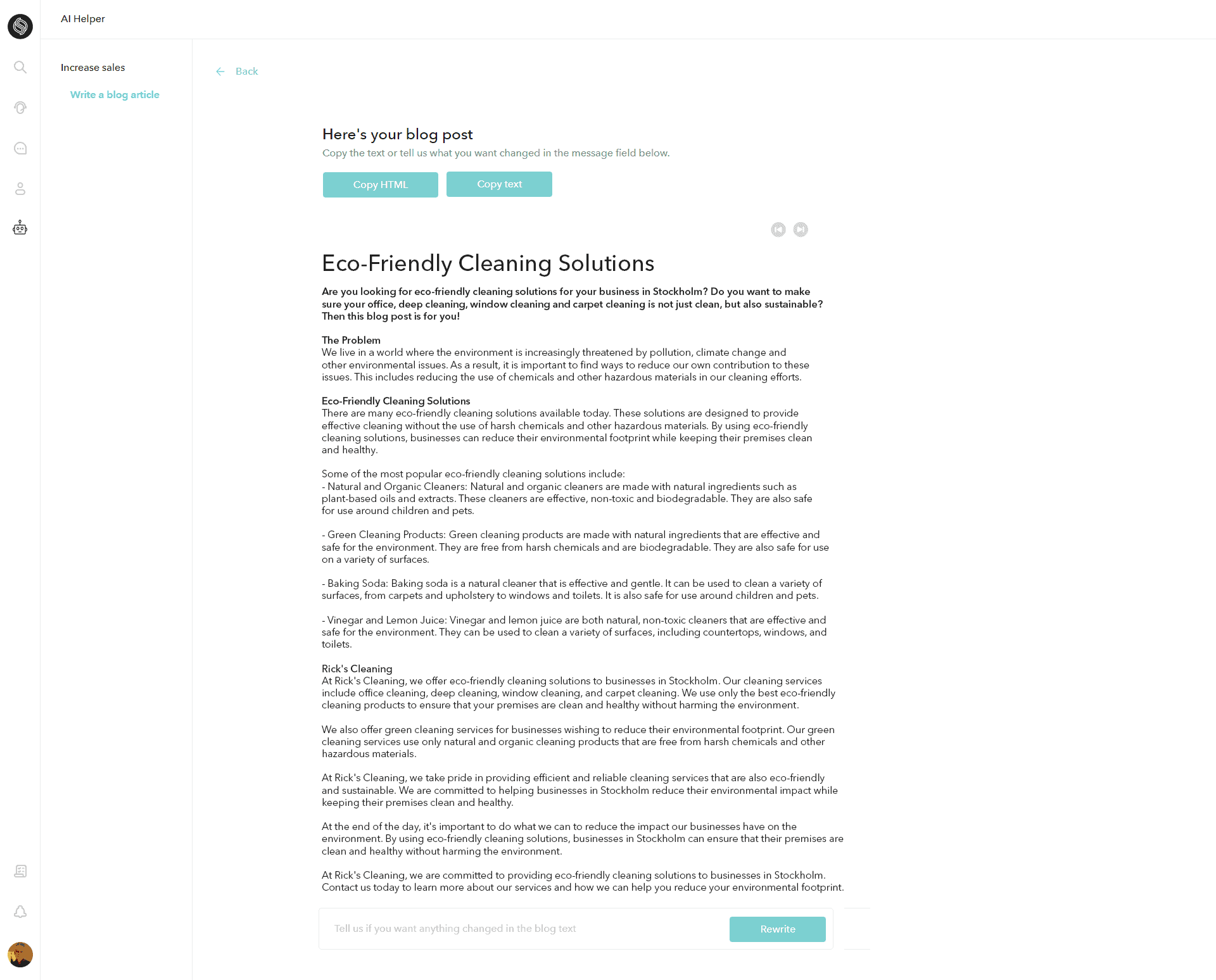 Step 3: Review and publish
The previous versions of the blog are available by using the navigation buttons to compare different versions. When you are happy with the blog, you can use the buttons at the top of the page to copy the HTML or the raw text and publish it on your website.
Learn more about how Sonetel's new AI platform can benefit you.