AI Services
AI Blog Writer
The AI Blog Writer can write high-quality blog articles, customized for your business, for your website. This can increase traffic from search engines and your sales. You can try the service for free.
The AI blog writer starts by reading your company website and suggests topics that are tailored to your business. When it writes articles it automatically weaves in information about your business in a natural wy.
Adding SEO friendly content related to your business makes your website more visible in search results.
Here's how you can can get free blog articles written for your website now.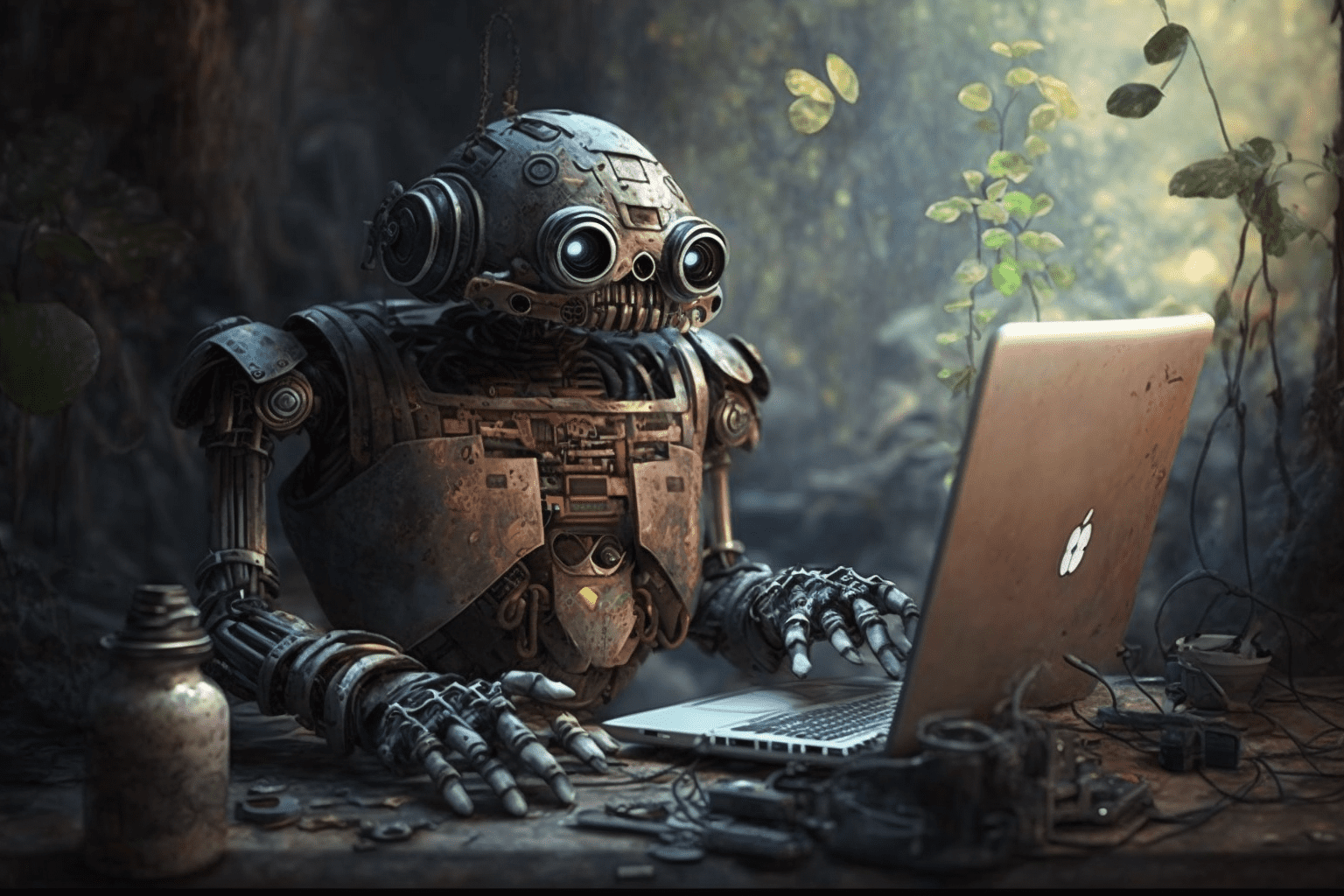 Step 1: Select a topic and language
Create a free account, if you don't already have one.
Click on the icon

for the AI Helper service and go to Blog article.
This is how it works:
List of blog topics


You will be shown a list of possible Blog topics. The topics are uniquely suggested based on the contents of your website

Refresh


If you want to see more suggestions, simply click on the Refresh button. This will have our AI generate a new list based on the information at your website.

Language


You can also get suggestions for blog articles in other languages. Simply select the preferred language in the drop down list.

All topics are saved


All suggested topics are saved. You can browse between the topic lists with the buttons in the upper right corner.

Select a topic


Click on a topic to get the article written.
Step 2: Generate a blog post
Once you choose a topic the AI generates the article based on the topic selected, streaming a few words at a time. This can take a few minutes. You can browse away and do other things while waiting.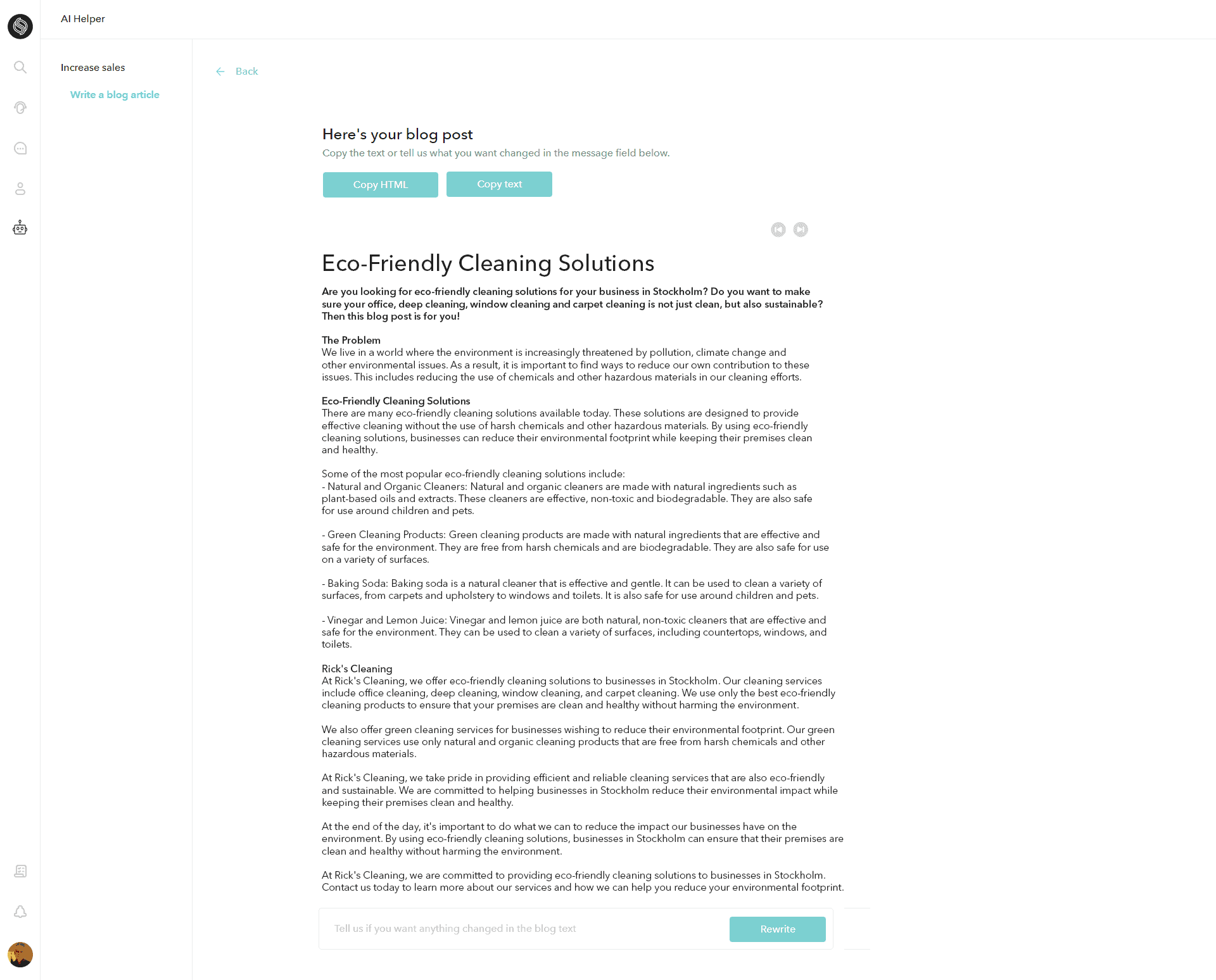 Here are the options once the article is written
Copy blog


You can copy the blog text in HTML or plain text format.

Change blog


If the blog needs some changes, you can request a re-write by entering your feedback at the bottom of the page and clicking Rewrite. 
Step 3: Review and publish
The previous versions of the blog article are available by using the navigation buttons to compare different versions. When you are happy with the blog, you can use the buttons at the top of the page to copy the HTML or the raw text and publish it on your website.
What does the AI Blog Writer cost?
Each Blog article cost 50 AI credits. When you sign up for a free account, you get 1,000 free AI credits for trying our services. So you can get about 20 free articles.
When you have run out of free credits you can upgrade to a paid plan, starting at $9.95 per month.
If you don't have a Sonetel account already you can create an account and try the service for free now.