Billing
Do I need to pay VAT?
Sonetel charges VAT (Value added taxes) as follows.
Companies outside Europe.


No VAT is charged.

Swedish companies.


Swedish VAT applies on payments and usage.

Other European companies.


If a valid European VAT number can be provided (see below), no VAT is charged.




If no valid European VAT registration number is provided, VAT is charged

in accordance with the standard VAT percentage in your country

(the country selected prior to making the first payment).
How to enter a European VAT number
If you want to avoid paying VAT and have a European VAT registration number – please follow these steps:
Sign in


Sign in at

sonetel.com.
Select "Manage company"


Click on your photo, bottom left in the screen and select Manage company.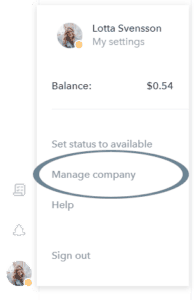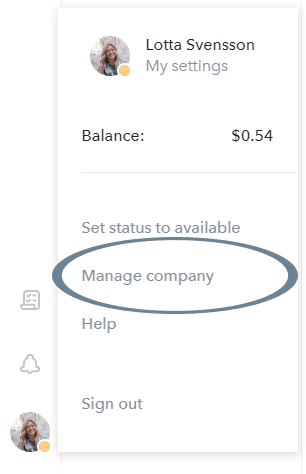 Select Billing and VAT

Enter VAT ID


Enter your VAT ID with the initial 2 letters for your country, such as PL or FR.

Submit


We will immediately check your VAT ID towards the EU database.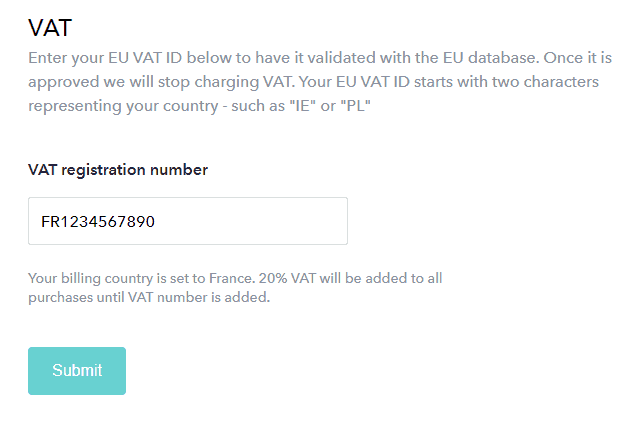 If you get the error message "Invalid VAT ID", you can test your VAT ID yourself at
the EU web site
. If the VAT ID is invalid there, you need to contact your local tax authorities to get the issue resolved.
Swedish VAT numbers cannot be entered.
Sonetel's VAT number
Sonetel's VAT registration number is;
 SE556486584701
Certificate of residency
Sweden
Spain
Certificate of residence 2023 – for Spain
Certificate of residence 2022 – for Spain
Certificate of residence 2021 – for Spain
Certificate of residency 2019 – for Spain
Portugal
Certificate of residence 2021 – for Portugal
Certificate of residence 2019 – for Portugal
Romania
Certificate of residence 2023 – for Romania
Certificate of residence 2022 – for Romania
Certificate of residence 2021 – for Romania
Certificate of residence 2020 – for Romania