Asterisk SIP trunk made easy
We've made it easier to connect an Asterisk open source server to Sonetel for incoming and outgoing calls via a SIP trunk.
The world's most used open source telephony server
Asterisk is a free open source platform for building communications applications. It is commonly used as a telephony server and can handle all the functions that a normal business phone system can handle.
With over 1 million  active installs, it is by far the most widely used open source telephony platform available. It also has a vibrant community.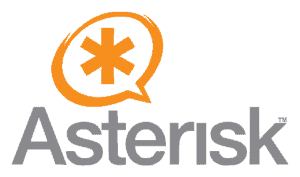 Asterisk is for technically savvy engineers only given the rather raw interface and the complexity that comes with a highly flexible system.
Less techie users are recommended to instead use FreePBX, which basically is Asterisk plus a nice user interface.
Connect to Sonetel for inbound and outbound calls
Asterisk can be connected to Sonetel via a so called SIP trunk for handling incoming and outgoing phone calls.
Calls can be connected worldwide to regular mobiles and landlines, at local rates.
Now made easier
We have made it easier to get things set up.
SIP registration is no longer needed when connecting to a Sonetel SIP trunk.
Simply share the IP addresses of your servers, and we will whitelist them for your outgoing calls.
Read the short step by step guide here to get started now.
If you prefer to use FreePBX, you can find the instructions here.