Virtual phone number countries
Virtual phone number in the USA
Have your own US phone number for a few dollars per month – or even for free. Incoming calls can be forwarded anywhere worldwide at the cost of a local call.
In this article we will explain how it works and how you can get a virtual phone number in the USA now.
A virtual number is a real phone number
A virtual phone number is actually a normal, real phone number. The only difference is that a virtual number isn't connected to any physical phone line or to any SIM-card.
You can make calls with free apps for Android and iOS or your laptop.
People calling your US virtual phone number will have the same experience as if calling a regular local number.
When you make calls from your number – people you call will see your number before answering.
You can get your US phone number here.
Different types of numbers
In the USA there are two type of numbers that you can purchase as virtual phone numbers.
City numbers
These phone numbers are related to a city, such as (347) NNN-NNNN for New York or (213) NNN-NNNN for Los Angeles. There are thousands of area codes in the USA.
Toll free numbers


These numbers are free for the caller to call – as long as they are calling from within the United states. Toll free numbers start with 800 or 888, 855 or similar. The owner of the phone number pays an extra per minute fee for all calls received.
Who can buy a US phone number?
Anyone in the world can buy a US phone number. You do not need to be a US citizen or live in the US to buy one.
We are required by our providers to know who our subscribers are. Due to this, you are required to submit your address – anywhere in the world – and an ID-number. In some cases, you may be asked to provide proof of address and ID.
Try free
You can try a US number for a couple of days for free by starting a free trial now. If you like the way it works, you can keep it.
If you take no action, the number will be removed automatically and there is no cost for you
What does it cost?
The cost for having a virtual US number is based on the following components.
Monthly cost
From $1.79 – or free if you also use our free Business Messenger at your website.
Calls and forwarding
Costs as a local call.
Optional add on services
Voice response, call recording requires that you have a paid plan (starts at $9.95 per user and month). This includes free calls, call forwarding and free phone numbers.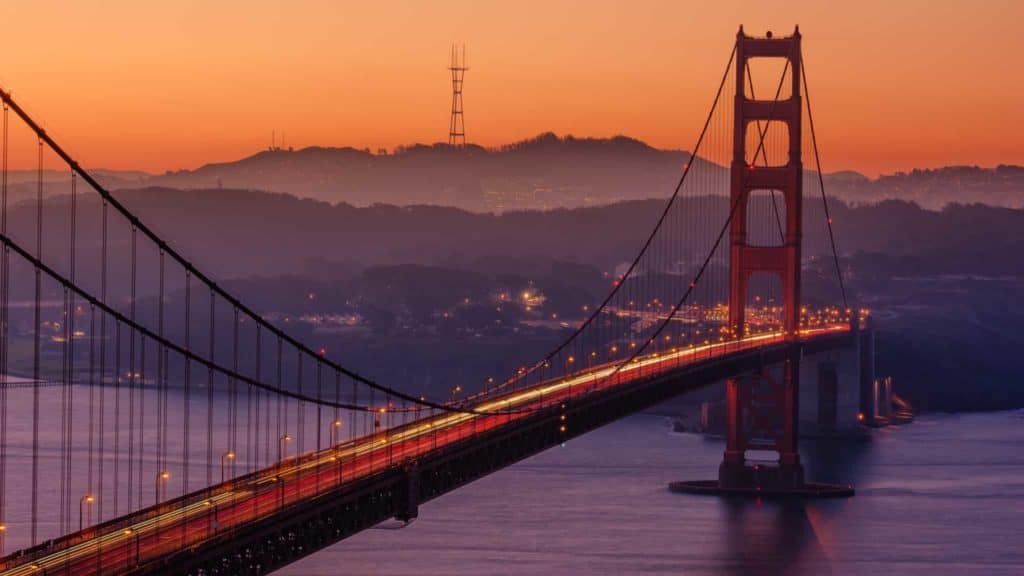 Answer calls
The easiest way to answer incoming calls to your US phone number is to forward all calls to your regular mobile phone number or to a landline number.
When you receive a forwarded call, you can see the number of the caller – or the virtual number they called – dependent on your settings.
Call forwarding worldwide costs like a regular local call.
There are many other options available for call forwarding, such as answering calls with voice response, sending calls to team members etc.
Make calls
You can make calls from your US number by using our free Android , iOS or web app. You can import your regular mobile contacts into the app and call anyone you know with a click.
The person you call can see your number. You can chose if you want to show one of your Sonetel numbers or your regular mobile number.
You will be charged local call rates for the calls you make.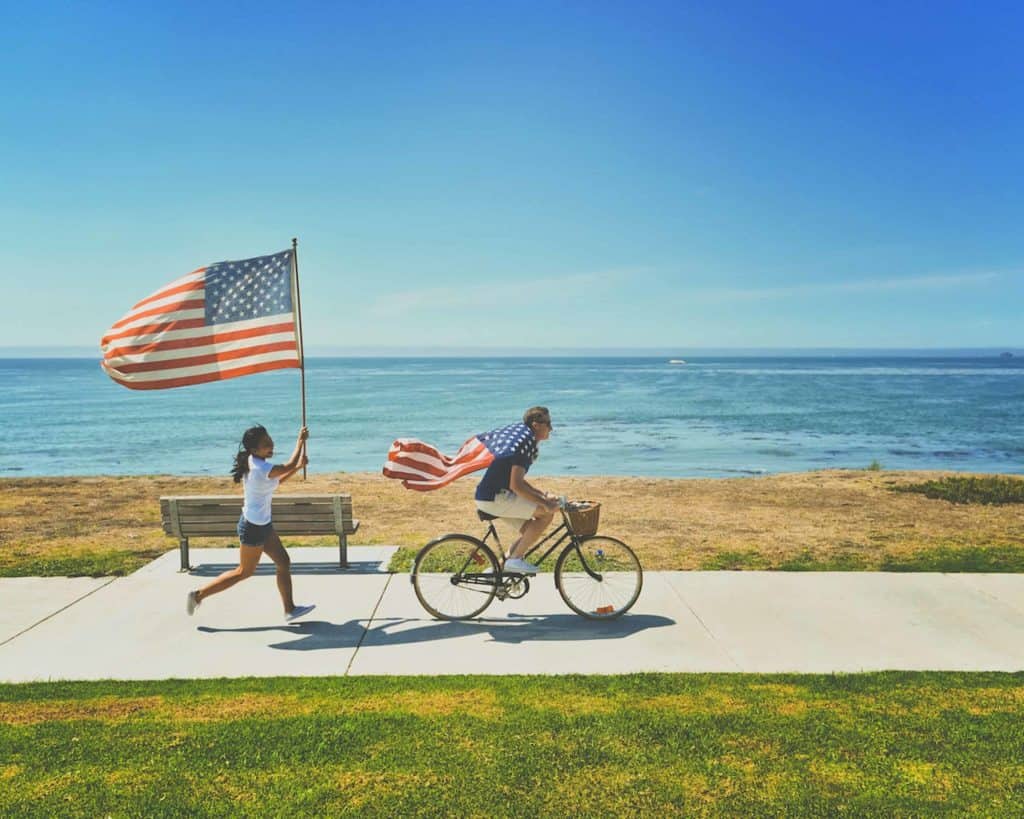 SMS
SMS is supported – but only on city number. Toll free numbers do not support SMS. You will get incoming SMS delivered by email to your email address.
You cannot send SMS. This is not yet supported.
WhatsApp
You can use a virtual USA phone number with WhatsApp.
We cannot guarantee that a verification SMS from WhatsApp sent to your virtual US number will reach you, but generally it does.
Voice response
If you want to add voice response to your phone number ("For sales, press one…".) you need to have a paid plan. This gives you access to the "Voice apps".
You can easily create menus for callers, announcements or voicemail boxes.
Text-to-speech can be used to create the messages to be played to callers. Simply type in the message you want converted into an audio message. You can also upload audio files or record new messages with your phone.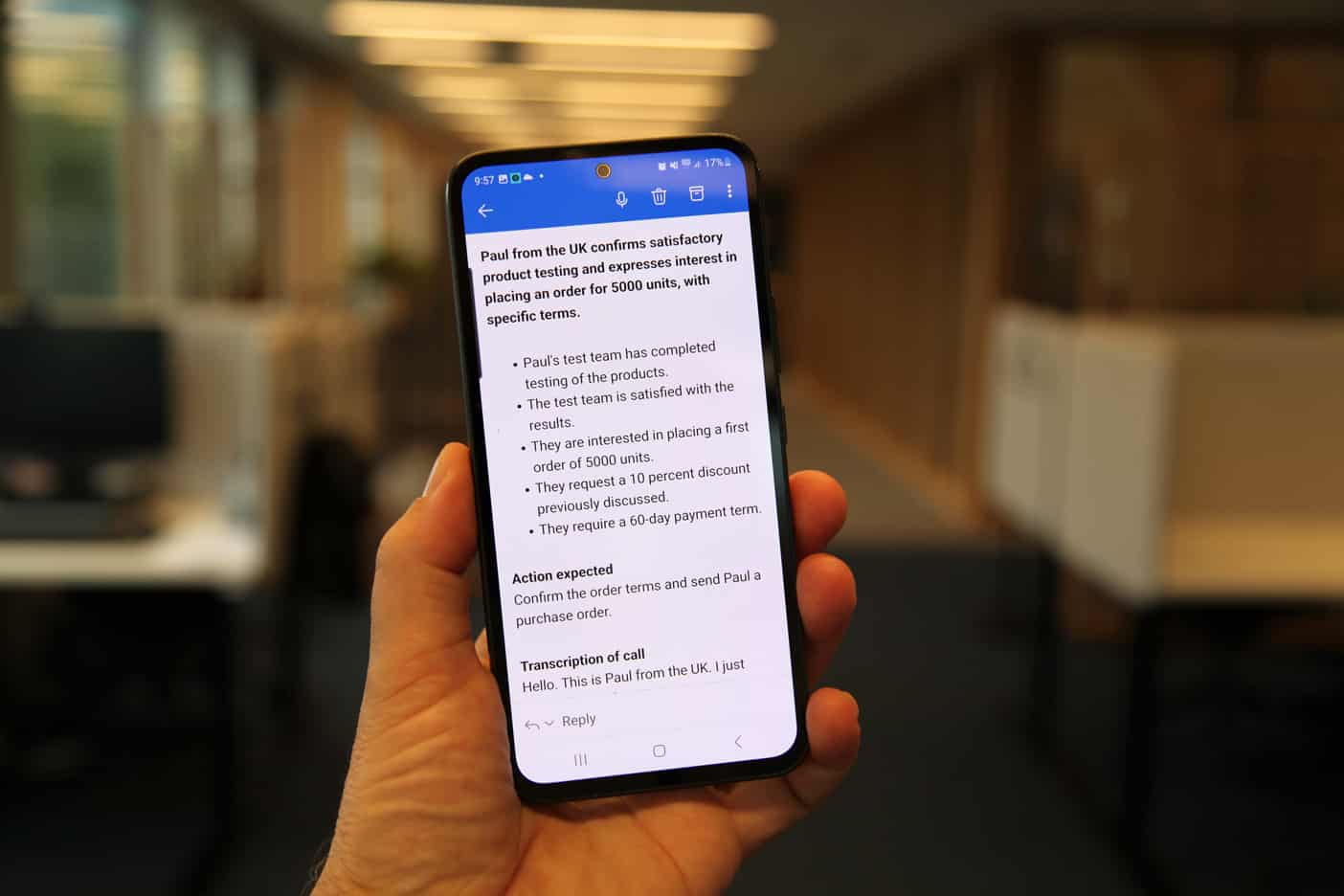 Voicemail with transcription and AI summary
Voicemail messages from callers are delivered to your email address together with a summary generated by AI and a full transcription of what the caller said.
In addition to the summary, you get a bulleted list of key takeaways and a brief summary of what the caller expects you to do next.
This means that you never need to listen to voicemail messages again. Instead you can simply read the summary in your email inbox. This also means that your voicemail messages become searchable.
The first 100 or so voicemail summaries are free. If you want to continue getting AI summaries beyond the free trial you need to get Premium or Business.
Call recording
Call recording is available if you have a paid plan.
Only use call recording if you can do it without breaking any laws in the country of the phone number, or in the countries where you – and the person you are talking to – is in.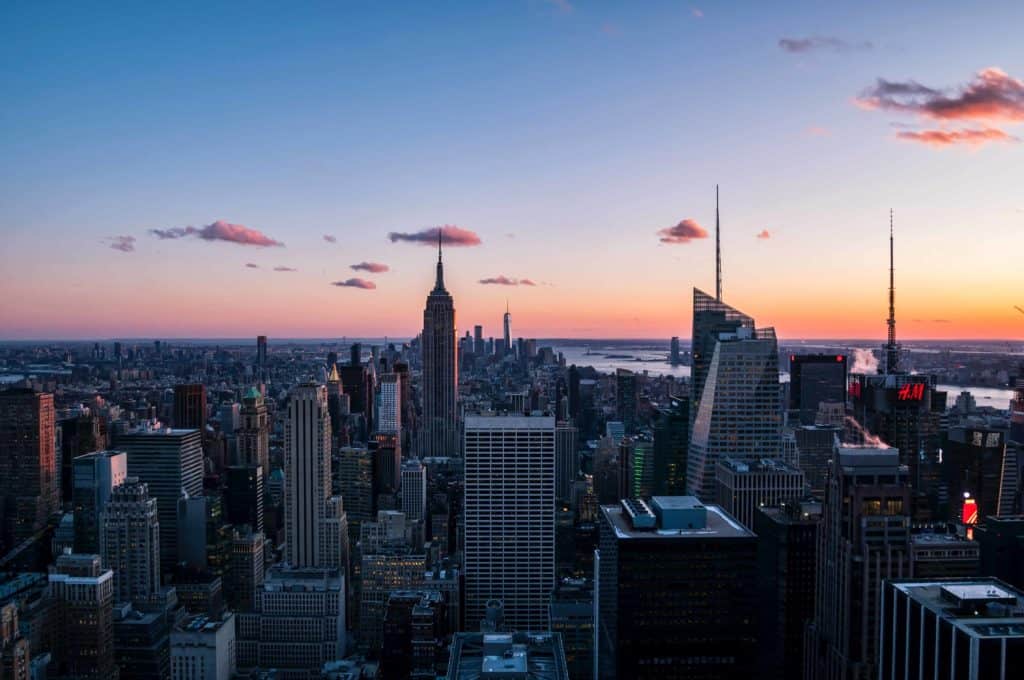 Subscription options
You can have numbers for free – with some limitations – or pay for them.
Here are the options.
Free for your website
You can have a US city number for free, if you also install our free Business Messenger for at your web site and use it for answering questions from customers.
Free with Plans
Premium and Business

are optional "all-inclusive" plans that are charged per user and month. They include free phone numbers for every user in your team.

Pay for it
You can subscribe with monthly renewal, or 1-year or 3-years. The longer the subscription – the lower the monthly cost. You pay in advance for the entire subscription period. You can turn off auto-renewal whenever you want.
How to get a US number for free
Sonetel's founder and CEO, Henrik Thomé explains how you can get your US number for free.
Are there any limitations?
Yes, there are different limitations, dependent on what type of subscription you have.
Why should you get a US VoIP number
Obtaining a US VoIP number can significantly enhance your business operations, especially if you have customers, clients, or business associates based in the United States. The virtual nature of this number brings numerous benefits for entrepreneurs and small businesses. In this section, we'll cover the major reasons to choose a US VoIP number.
Cost efficiency
VoIP technology uses the internet to make calls. Unlike traditional phone services, VoIP drastically reduces the costs of your communications. This cost-effectiveness is even more pronounced if you are conducting business across borders.
Improved local presence
Visibility.


Having a US VoIP number, regardless of your geographical location, creates an impression of local presence. Customers in the US might feel more comfortable calling a local number instead of dialing an international one. You can amplify your visibility in the US market without having to set up a physical office.

Trust.


A US number also fosters feelings of trust and familiarity among local customers. Seeing a US number reassures your American customers they are dealing with a company that understands and caters to their needs.
Additional features
A US VoIP number comes with a host of benefits. Here, we outline some key features to show how they can enhance your communication's efficiency.
Call recording.


Document important discussions with your US clients or colleagues. This feature can serve as a record for future reference or dispute resolution.

Call forwarding.


You can quickly and easily route incoming calls to your desired phone number. This feature ensures you never miss a call from your US clients or stakeholders, enhancing your customer service.

SMS support.


This feature is available on US city numbers, allowing you to conveniently receive short messages from your clients on your given email address.

AI-based voicemail transcription.


This feature allows you to read summaries and transcripts of voicemail messages, making them searchable and easy to organize, saving you from the need to listen to voicemails manually.
Easy to obtain and manage
Getting a US VoIP number is simple and straightforward. No physical equipment is required, and the setup process is rapid. Moreover, Sonetel offers a user-friendly platform for managing your VoIP services.
Having a US VoIP number equips you with a professional image and serves as a gateway to reach out to your US-based customer base. Whether you are an entrepreneur, a small business owner, or an established corporation, utilizing American VoIP services can significantly strengthen your business's communication infrastructure. So, harness the power of VoIP technology for your US communications.
How a USA Virtual mobile number can help your business
At Sonetel, we believe in making global communication easy for entrepreneurs and small businesses. With the advent of virtual numbers, businesses across the globe can now gain a strong foothold in the US without bothering about logistics. This article will explore how a USA Virtual mobile number can favorably impact your business operations.
Proximity to Your Customers
With a US business phone number, you're able to bring your company closer to your US customers. Simply put, it bridges the gap. Details about the area code can reassure your clients about your local presence even when you're operating overseas. It aids in building a sense of trust and reliability among your customers towards your company.
Cost-Efficient Local Calls
Nobody likes to rack up huge telephone bills. Believe us, your customers in the US don't either. Providing a local number for your US clients to reach you can be rather beneficial. Cost-effective for you and easy for your customers, virtual numbers reflect thoughtfulness towards your customer base.
Enhanced Credibility
Flash your USA company phone number during communication and instant credibility is yours. Stern opposition to being seen as a small fry? With a US number, you gain an immediate professional front. As they say, small actions can make a big difference. A US company number can certainly make a significant difference.
No Geographical Constraints
A common misconception is that you need to have an office in the US to obtain a US phone number. Not true. With Sonetel, anyone, anywhere in the world can acquire a US number. Demolish geographical boundaries and be where your customers are.
Improved Customer Service
Proximity to customers, cost efficiency, increased credibility, and no geographical constraints – all these benefits lead to an improved customer service. Round the clock availability, rapid responses, easy reachability, even from the farthest corners of the world, mean a better experience for your customers. As for tips on delivering exceptional service, there's a small phrase we swear by – Keep it simple.
As you step forward, remember to opt for service providers that offer value, expertise and flexibility. At Sonetel, we adjust to your needs, offering a wide array of options to choose from. By employing a US Virtual mobile number, you will certainly pave a smoother path for your business. A minor hitch to remember is that only City numbers support SMS services. A small price to pay we say, for the numerous advantages in store.
So now you see, with a USA Virtual mobile number from Sonetel, you elevate your business to an international platform, effortlessly.
What to look for in a USA virtual phone number provider?
Choosing the right virtual phone number provider can seem like a daunting task. Don't make the mistake of simply choosing the first option that pops up in your web search. It's essential to do your research and make a well-informed decision. Here, we're breaking down the key factors you should consider.
Reliable call quality
Connection improvements.


A common misconception is thinking all providers offer the same call quality. Poor quality calls can make you appear unprofessional and damage your business relationship. You must ensure that your virtual phone number provider guarantees reliable and excellent call quality.

Echoless calls.


You don't want echoes or break-offs during business calls. It's a good idea to look for testimonials about call quality before making a decision.
Coverage and support
Global access.


Check if their services are accessible from anywhere in the world. Go for a provider that offers global coverage. This way you are not limited to making calls from your country alone.

Customer service.


In a tricky situation, you want prompt and effective customer support. You'll appreciate a provider with robust 24/7 customer support.
Extra services
Feature-rich plans.


Always on the lookout for providers that offer extra services such as call recording, SMS, and AI-powered tools. These features will make your communication processes more efficient.

Future proofing.


To future-proof your investments, opt for a provider that keeps abreast with the latest technological trends and updates their services regularly.
Cost and scaling flexibility
Affordability.


The cost is a significant factor. Therefore, it's essential to look for a provider that offers quality service at a reasonable price.

Scalability.


Your business is bound to change scale over time. Your provider should be able to adapt to these changes.
Considering these factors will help you not just to get a phone number but to lay the foundation for robust, effective, and scalable communications for your business.
How can I get a USA SMS number?
Obtaining a USA SMS number is a walk in the park with Sonetel. This part of the article guides you through the easy steps. A common misconception is that purchasing a USA SMS number might be complex and require a lot of paperwork. However, Sonetel has simplified the process.
Choosing between City and Toll-Free Numbers
Before you attain a US SMS number, it's crucial to understand the two types. As discussed in this article, we provide both city-related and toll-free numbers. City numbers are commonplace, functioning in every city, from Los Angeles to New York. On the other hand, toll-free numbers allow callers within the US to reach out to you at no cost to them. Do remember that toll-free numbers do not support SMS services. Hence, choose according to your requirements.
Submitting Valid ID and Address
Moving forward, we need to ensure the accuracy of our subscribers as per the guidelines of our providers. You'll have to provide your address, irrespective of location, and an identification number. In selective instances, a proof of address and ID may also be warranted. So, one must bear this in mind before proceeding to buy a phone number for SMS.
Easy Payment Plans
We offer multiple subscription options to cater to diverse user needs. The general cost per month starts from $1.79. Nevertheless, we also have a free plan. For it, you'll have to install and utilize our Business Messenger on your website. Alternatively, you can opt for the Premium or Business plan which includes multiple phone numbers for your team.
Be Mindful of Limitations
With the advantages, it's crucial to be aware of few limitations too. While our city numbers do support SMS, the toll-free numbers, unfortunately, don't. Currently, we don't offer a feature for sending SMS. Incomings SMSs, however, will be forwarded to your email address, providing a convenient means of tracking and responding.
The Next Steps
Once you've chosen your plan and submitted your details, we at Sonetel will take you through the rest. You'll have your USA SMS number in no time. Take advantage of the free trial offer to understand better how your number works. It's a common mistake to assume that virtual numbers are complex, but in reality, they're as simple to use as your regular mobile numbers.
Now, for those wondering, "How can I get SMS USA?", the path is clear. It's as simple as choosing the right type of number based on your requirements, submitting the necessary details, selecting a suitable plan, and being aware of the limitations. In the end, having a US based virtual SMS number can expand your global communication reach. It's about time you took your communication to the next level.
Where can I find cheap US phone numbers?
In a search for cheap US phone numbers, you might end up running into a myriad of options. Don't be misled by illusions of bargain prices. It's crucial to consider quality, value and real cost when you're shopping for a cheap US number.
Get familiar with the options
We strongly recommend recognizing the types of numbers available in the market. These fall into two categories: City numbers and Toll-free numbers. Both have their respective advantages but come with different price tags. City numbers usually have an area code, like (347) NNN-NNNN for New York, or (213) NNN-NNNN for Los Angeles. Toll-free numbers, on the other hand, begin with 800 or 888, 855 or similar, and the owner is charged per minute for all received calls.
Don't forget about extra services
It's easy to focus solely on the initial cost of a virtual number, yet overlook additional features like call recording, SMS capabilities, and AI-powered tools. Our company, Sonetel, provides these added benefits, contributing to a fully-rounded communication solution for your business. So when hunting for the cheapest US virtual number, consider the added value of such features.
Opt for a reliable provider
Global reach:


A truly global provider, like Sonetel, will offer numbers available in numerous countries, expanding your business's reach.

Proof of authenticity:


Trustworthy services will have detailed policies on verifying customer identities for a secure user experience.

Support:


We offer vast support options to our users, including call forwarding and many other options for managing incoming calls.
No one enjoys hidden costs. So stick with a provider who's transparent with their pricing. At Sonetel, we offer virtual US numbers starting at just $1.79 per month. Plus, we also offer ways for you to have a US city number absolutely free!
Understand the real cost
While finding a cheap US number may seem like a win, be aware of the ancillary costs. Many providers charge separately for their additional services, while we include several in our base price. Services like voice response or call recording necessitate a paid plan. However, with us, these services are integrated into the plan you select, making it a more affordable option in the long run.
Try before you buy
What better way to evaluate a service than through a free trial? We offer a free trial for a few days. If you enjoy the service, you can continue with it. If not, we simply remove the number, and you owe us nothing.
In this article, we covered all you need to know about finding cheap mobile numbers. Now it's on you to make an informed decision and select the perfect US phone number for your business. Remember, the cheapest option isn't always the best. Stick with providers whose offerings are reliable, globally accessible, and most importantly, easy on your pocket!
Photo by Toomas Tartes, frank mckenna and Toomas Tartes on Unsplash